'Single's Inferno': Song Ji-a Issues a Public Apology to Fans for Wearing Fake Chanel and Luxury Brands
Netflix's Singles Inferno contestants have gained considerable fame after the dating shows' finale. Female contestant Song Ji-a captured audiences' attention with her looks, dynamic storyline, and luxurious designer outfits. But Single's Inferno Ji-a found herself in hot water when she issued an apology for wearing fake designer items like Prada, Chanel, and more.
[Spoiler alert: This article contains mild spoilers for Single's Inferno.]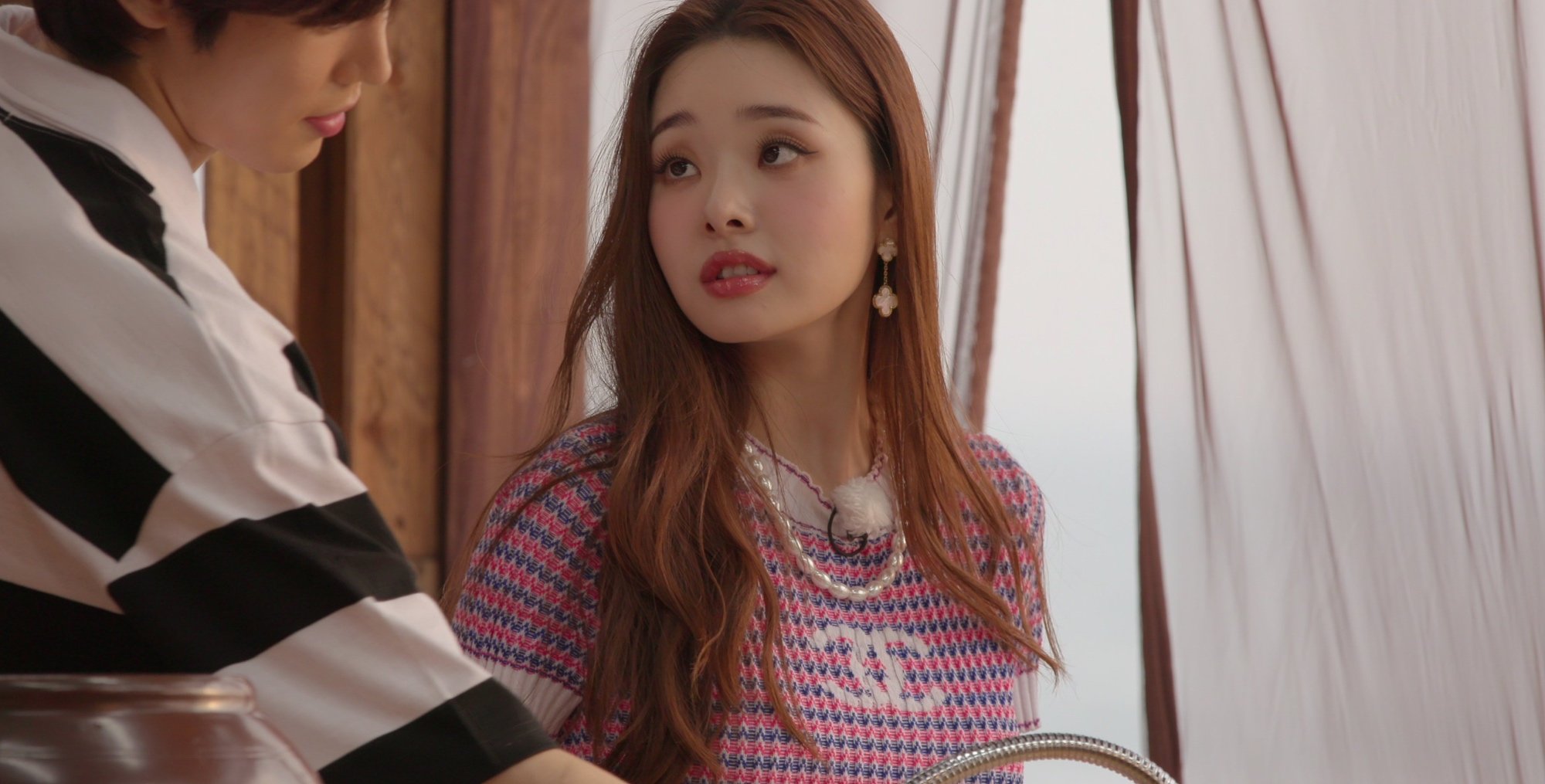 Song Ji-a had the most complex story on 'Single's Inferno'
Out of the male and female contestants deserted on the island, Ji-a developed a more interesting storyline throughout the nine days. She immediately caught the attention of Choi Si-hun and Kim Hyeon-joong. During her bio interview, Ji-a claimed she liked tall men but later admitted the male contestants on the island were not her type.
But she found a spark with Hyeon-joong, who she liked most of all. Despite Si-hun's constant tactics to get her interested, Hyeon-joong and Ji-a formed a bond on Single's Inferno. The show later introduced a new male contest Cha Hyun-seung.
The drama got intense when it was revealed that Hyeon-joong and Hyun-seung know each other in real life. Hyun-seung also knew of Ji-a. Single's Inferno shifted to the tension between the three contestants as Ji-a had to choose her final partner to leave Inferno with.
Song Ji-a wrote an apology letter to fans on social media regarding her fake luxury items on 'Single's Inferno'
One aspect of Ji-a that fans gravitated toward was her impressive style and abundance of luxury brands. Throughout Single's Inferno, Ji-as sported a pink and white knit Chanel sweater, a pink furry Prada bag, and other name-brand clothing items.
As a beauty content creator and influencer, Ji-a often posted the same luxury items and others on her Instagram and Youtube. But the contestants faced backlash when fans noticed her knit Chanel sweater was fake. According to Daily Mail, fans soon realized luxury items on her social media accounts were dupes.
Ji-a posted a handwritten apology letter on Instagram over the scandal. She apologized to fans who were hurt over the news of her using fake designer items. Single's Inferno Ji-a admits the allegations are true.
"I apologize once again for any situation caused by the infringement of the designers' creations and ignorance of copyright. As a person with a dream of launching a brand, I will seriously recognize the controversy and reflect deeply. All content with exposed fakes has been deleted. I also apologize to the brands who were harmed because of me," wrote Ji-a.
Since her time on the show, Ji-a has received an influx of followers on her social media and Youtube channel. She has also attended luxury brand events like Yves Saint Laurent and promoted makeup and skincare.
Netflix's Korean dating reality show put a spotlight on its contestants
Ji-a is not the only contestant under a microscope. Since the Single's Inferno finale, fans have dug deep into the contestants' lives to know more about them and whether or not the couples are still dating. Fans uncovered Kan So-yeon was once a K-Pop idol in a co-ed group during the 2000s.
The use of certain emojis by Oh Jin-taek has also landed the male contestant under scrutiny. Fans noticed he often used the darkest skin tone emoji available for numerous posts. It has led to an in-depth discussion regarding race and accepted skin tone in South Korea.