'Single's Inferno': South Korean Citizens Say 'Pale Skin' Comments Are Not an Issue, Only a Common Beauty Standard
Vice President of Netflix Korea understands why international fans misinterpreted the 'pale skin' comments made on 'Single's Inferno.' A South Korean citizen says pale skin suits their facial features better.
Despite the popularity of Netflix's Single's Inferno, there have been many controversies and issues raised by international viewers. One topic of discussion is the supposed "colorism" seen on Single's Inferno and its preferred beauty standards. The show was under fire for promoting that pale or white skin was deemed beautiful by some of the main cast. In a video by AsianBoss, South Korean citizens explain the "pale skin" comments on the show are the norm in the country.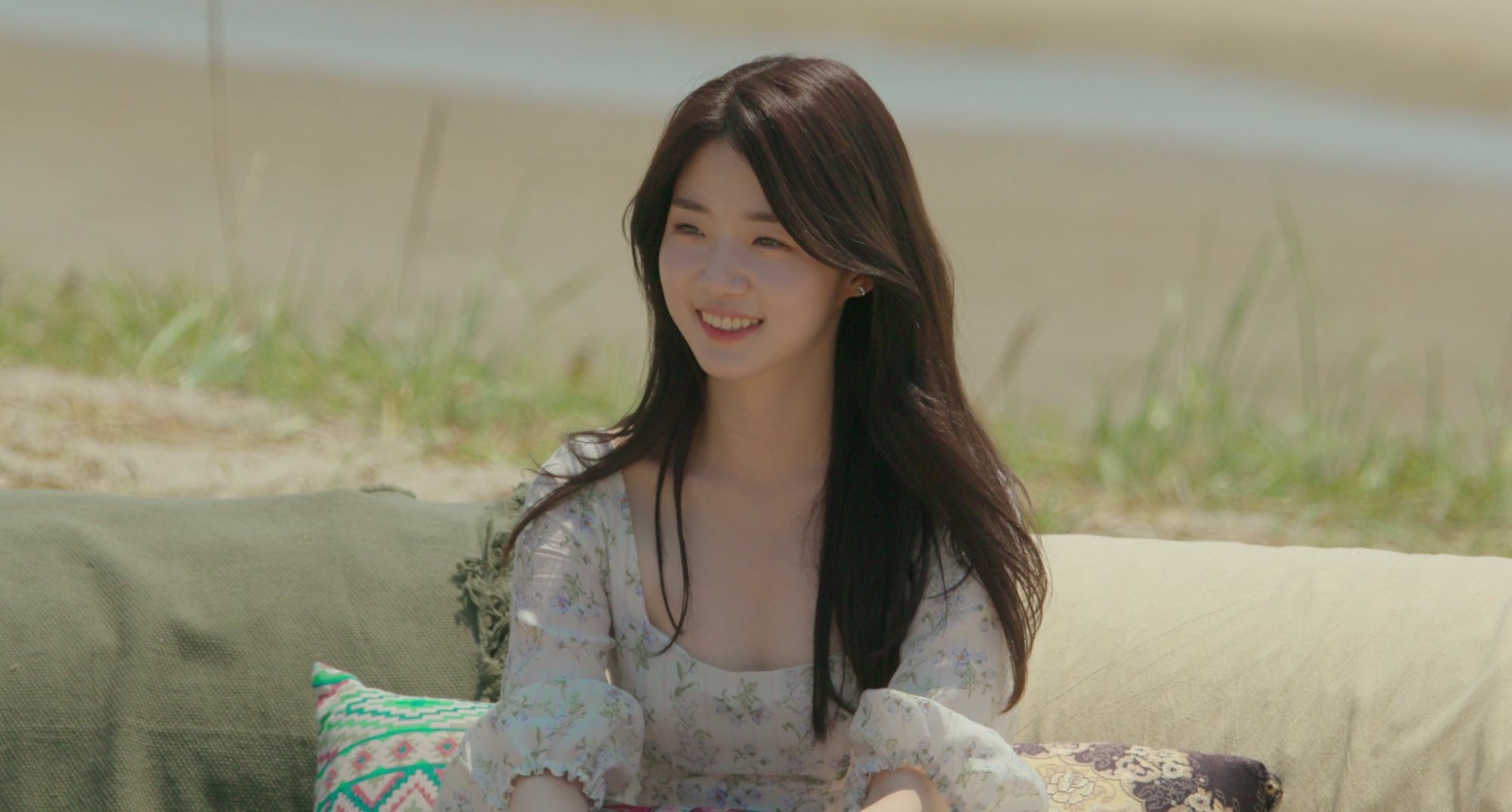 Netflix Korea Vice President addresses colorism comments in 'Single's Inferno'
Moon Se-hoon remarked that Shin Ji-yeon's light skin enamored him on the show. In a voice-over, he said, "She seemed so white and pure. That's my first impression of her."
Contestant Choi Si-hun also commented on Ji-yeon's complexion and explained he preferred a "light skin" tone when it comes to women. The comments angered international viewers and felt the show promoted the beauty standard. According to Koreaboo, Vice President Kang Dong-han commented on the allegation by netizens about Single's Inferno "colorist" remarks.
"If you think about it, it hasn't been too long since Netflix began streaming worldwide. Something may be okay in South Korea, but not okay in other countries. And of course, there are countless instances where it's the opposite as well," said Kang.
South Korea's beauty market actively sells sunscreen products and whitening creams to achieve a flawless and light skin tone look. While international fans see "light skin" comments as an issue, South Koreans say it's part of the country's beauty standards that tie to history.
AsianBoss asked citizens what they thought of 'Singles' Inferno'
Youtube channel AsianBoss asked South Korean citizens how they felt about Single's Inferno and if stigma's from the show are a common occurrence. When asked about the "light skin" comments, the citizens set the record straight.
"Saying something like that in Korea wouldn't be that controversial. But in multiracial countries, I think complimenting someone based on their skin color definitely could be taken the wrong way," said one female citizen. Another citizen wonders if international audiences saw the comments in relation to white supremacy.
She explains the beauty standard of fair skin has nothing to do with it and tied to fashion. A male citizen explains a lighter skin tone is the norm in Korea. One female citizen takes it a step further and explains fair skin is correlates to Korean facial features.
'In Western culture, I heard having tanned skin is the beauty standard. So I think it's just a matter of cultural preference," she said. Having an interest in makeup, she once tried a tan look. She came to a realization, "that because Korean people's facial structure tends to be softer and flatter than the typical Western facial structure, quite a few Koreans can't pull of the tanned look."
Pale skin meant wealth and social class
While some citizens equate pale skin as a preferred beauty standard in South Korea based on facial features and fashion, one female citizen explains its historical context.
"But throughout Korean history, if you have tanned or dark skin, people might perceive you as a manual laborer. Even if you look at the beauty standard during the Joseon Dynasty, they all had lighter skin. Even back then, having lighter skin meant you were from a wealthy family," said the female citizen.
Jung Ho-jai, an author and researcher in Comparative Asia Studies at the National University of Singapore, spoke with JoongAng Daily. He explains, "But because Korea has had practically only one ethnicity, skin color does not indicate social class besides a slight distinction between white-collar workers and manual laborers. So expressing a preference for light skin is largely not deemed problematic."
Experts agree pale or fair skin is common in South Korea but does not gloss over the racial issues that can come from it. The contestants of Single's Inferno were surprised by Oh Jin-taek's tan skin. Some commented he did not look Korean. The contestant was also under scrutiny for using questionable dark-skinned emojis.