'Single's Inferno': Why Song Ji-a Chose (Spoiler) in the Show's Finale
Song Ji-a knew her worth when she arrived on the island in 'Single's Inferno.' Her looks and attitude captured the attention of three male contestants but she followed her heart during the show's finale.
The finale of Single's Inferno on Netflix left fans both content with the results and somewhat disappointed. During the contestants' nine days on the deserted island, fans saw a strong spark between Song Ji-a and Kim Hyeon-joong. They seemed to fit together well and had a mutual interest in each other. But Song ended up having multiple suitors trying to win her affection. What made Song choose the male contestant she wanted to leave with during the Single's Inferno finale?
[Spoiler alert: This article contains spoilers for Single's Inferno.]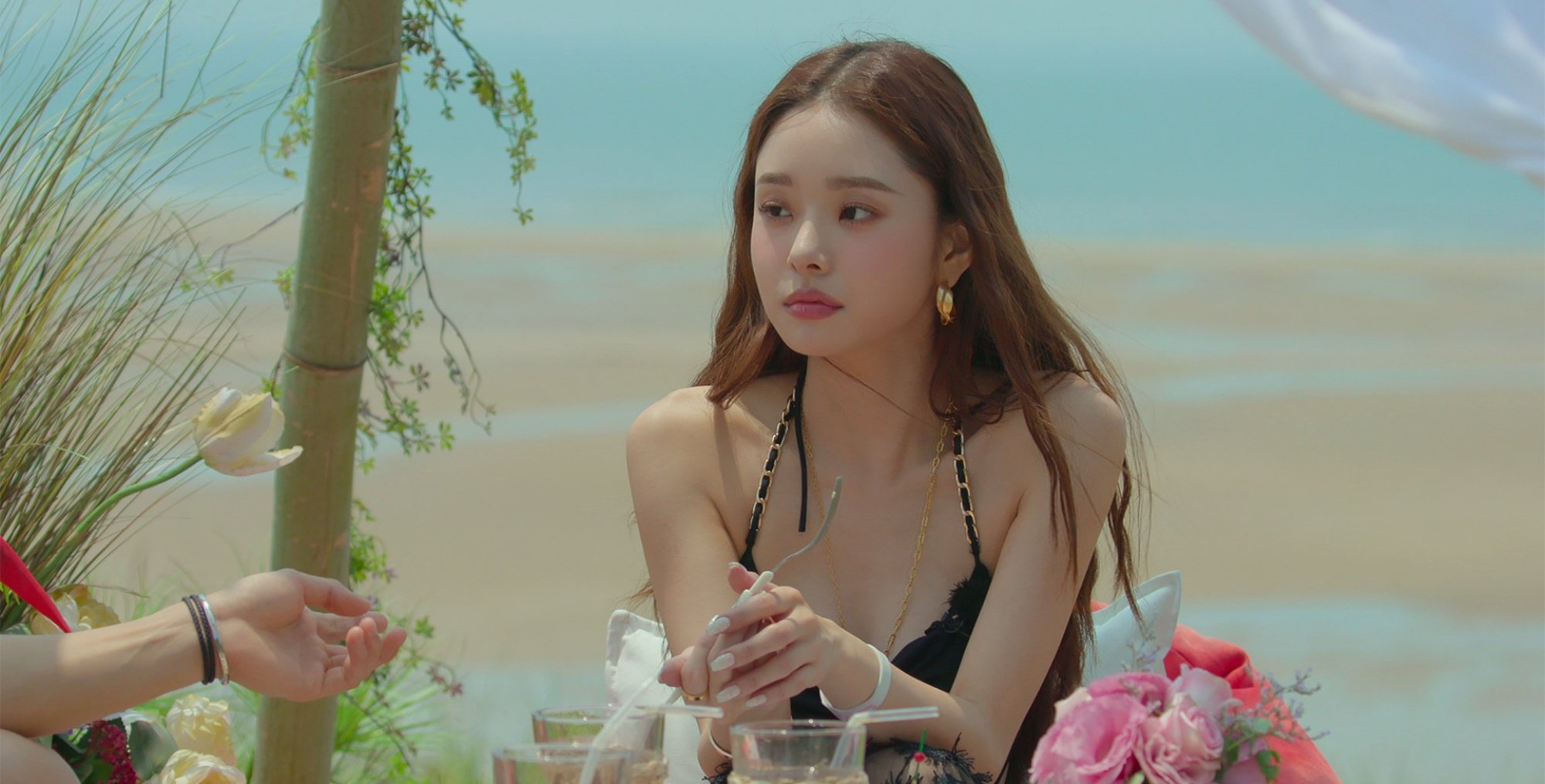 Song Ji-a caught the gaze of Kim Hyeon-joon, Choi Si-hun and one other contestant in 'Single's Inferno'
In Single's Inferno Episode 1, Song immediately transfixed the male contestants. The 25-year-old beauty content creator described herself as cute and sexy. She explained she focuses on physical appearance when looking at a man and likes tall guys. On her first day on the island, most of the male contestants gravitated toward her, especially Choi. By the end of the episode, she had received the most votes from the male contestants.
When it was time for the men to choose their crush to leave for Paradise, Kim chose Song. During their dates, Song admitted she is most attracted to Kim. Kim admitted he seemed cold on the first day because he was unsure how to approach her.
The two had some things in common, like being atheists. Despite Choi's constant interference, they had promise as a couple throughout the show. In Single's Inferno Episode 5, Cha Hyun-seung caused turmoil for Song.
She not only knows Cha in real life, but Cha is also friends with Kim. When Cha won a date, he chose Song out of familiarity. But Kim admitted he and Cha have the same taste in women. Fiery sparked flew between Cha and Song, and she called him sexy and had a cute smile. Fans realized Song would be torn between Kim and Cha.
Song Ji-a chose her "puppy" to leave the deserted island with in the 'Single's Inferno' finale
Fans were anxious to see if Song would be swayed by Cha enough to leave behind Kim. But fans were convinced she would pick Kim for a couple of reasons. Instead of hanging on to Song, Kim allowed her to interact with the other contestants. One way or another, he waited for her and gave her autonomy over her decisions.
Kim even called himself a puppy who followed closely behind Song. Their connection grew to a point where Song nicknamed Kim "puppy." But fans were worried as Song showed a heavy interest in Cha. When it came time for Song to choose her partner in the Single's Inferno finale, she went with her heart.
She had previously told Cha that her feelings would have been different if he had arrived early in the show. On the beach, she stood in front of Cha and said there must have been a reason why they met.
But Song made her decision and turned to Kim and said, "Let's go, puppy." Kim was over the moon and was excited to hold her hand as much as he wanted. He even carried her bridal style.
Fans had mixed feelings toward the female contestant in 'Single's Inferno'
Many fans rooted for Song and Kim and tagged them the "Endgame" couple. Fans were torn over who Song had a bigger connection with on the island.
But one fan on Reddit explains they "already had the feeling that Ji-a didn't really like HS that much, goes the same way toward HJ but she probably liked him more. Also, Ji-a and HJ probably talked a lot with each other, but the PD-nims did not show it since it might be predictable."
While Song made her decision, some fans felt she made her choice out of necessity than real feelings. One fan explains, "I think at that moment she couldn't decide between the three (two real competition)… so picked someone to leave with. Not sure if she could've lasted with HJ out of the show; HJ seems super loyal, but instead Ji-a has too many cards to play with."
Single's Inferno intrigued audiences with its drama and feelings between the contestants, but fans can agree Song's storyline was a key hook up to the finale.