'The Sinner' Season 3: The 1 Scene Matt Bomer Was 'Very Worried' To Film
Matt Bomer's role in The Sinner Season 3 marked a departure from his previous roles. He played a charming con man on White Collar and gave an award-winning performance in 2015's The Normal Heart. Enter The Sinner. The crime series pushed the actor out of his comfort zone.
Matt Bomer is Jamie Burns on 'The Sinner'
Bomer's Sinner character, Jamie Burns, appears to be a model citizen. He lives in Dorchester, a small town in upstate New York. He's a well-liked teacher at a top prep school in Manhattan and just a week away from becoming a father. But there's more going on with him than meets the eye. 
"He's the golden boy, he's the yes man, he's got it all under control, and the windows to the soul can't hide what's brimming inside of him," is how Bomer told Entertainment Weekly of Burns in February 2020.
The event that leads to Burns' facade crumbling? A mysterious car accident involving him and his estranged college friend, Nick Haas (Chris Messina). Showing up for a surprise visit, Haas threatened to tell Burns' wife about what they did in college.
Shortly after, Haas died in a car accident while driving with Burns. Detective Harry Ambrose (Bill Pullman) investigated. Soon, suspicions arose as the evidence indicated there might be more going on.
Matt Bomer 'worried' about portraying Jamie Burns in a pivotal scene
One scene in The Sinner Season 3 troubled Bomer. He was concerned about being able to portray Burns exploding in a rage. 
"I was very worried about it," he told Gold Derby in May 2020. "So much of who Jamie was, was having one life on the outside and a whole different life boiling up inside of him and this was the most or the first really strong outward expression of we got of that. Just completely broken down, no barriers."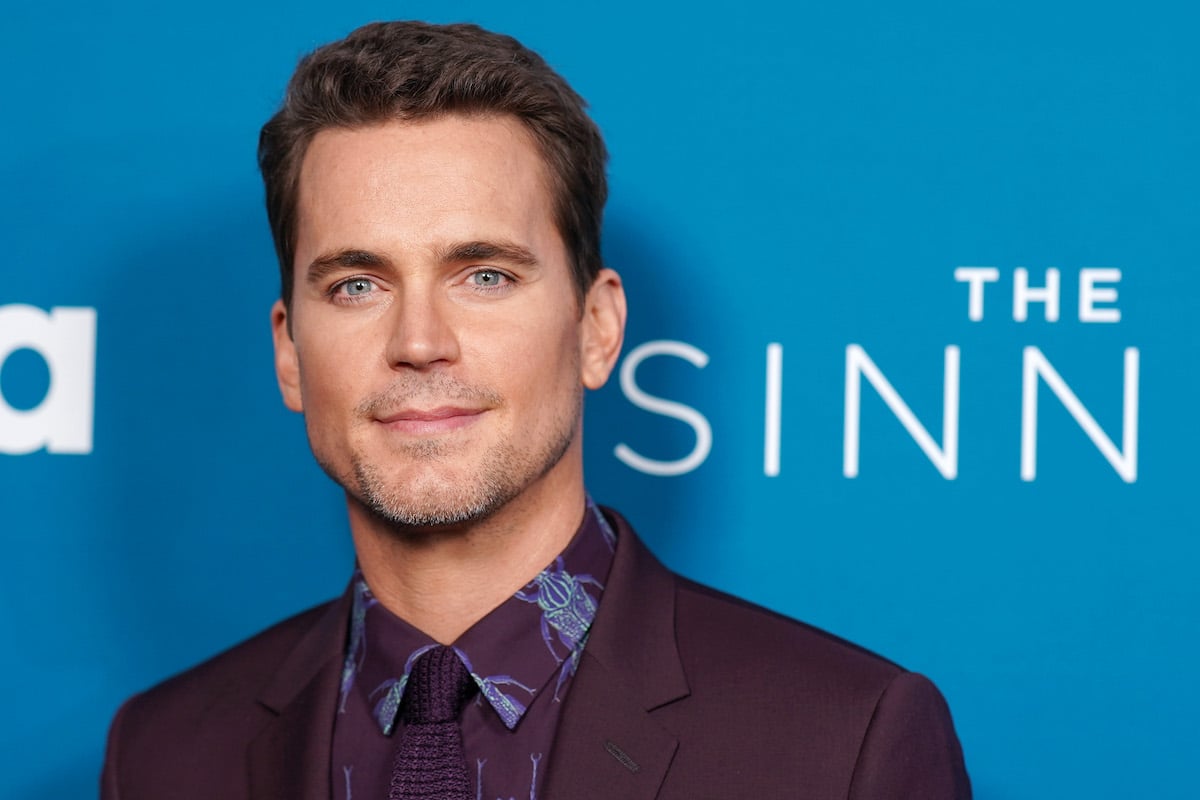 The actor continued, saying he had to let everything go and focus on Burns. 
"You just have to commit to the character's circumstances and not care about what other people think because you're going to have to look ugly, you're going to have to look strange," he explained. 
'The Sinner' Season 4 is coming but fans will have to wait
Good news for fans of The Sinner. Season 3 isn't the end of the mystery series. The bad news? It will likely be a while before new episodes air. Similar to many other TV shows and films, the coronavirus impacted production. 
"That's still in the works, and now probably more than ever because of all this production that got arrested and isn't happening," Pullman told GQ in March 2020. "They probably already would have started in the writers' room, and they can't. All those things are still in play, but there's a lot of ambiguity about a lot of things, and that's one of them."
Until work begins on The Sinner Season 4 fans will have to settle for previous episodes. Is The Sinner Season 3 on Netflix? Yes. The streamer has all three seasons of the show. An anthology series, each season tells a different story. That means watching The Sinner in order isn't a must. Want to check out Bomer's performance first? It's possible to do so and still understand the storyline. 
Watch The Sinner Seasons 1 – 3 on Netflix.