'Sister Act': Whoopi Goldberg Could Take on This Role in the New Movie
Whoopi Goldberg is signed on to star in a new 'Sister Act.' Here's how she can fit into this new addition to the franchise.
Whoopi Goldberg played a lounge singer on the lam from her mobster boyfriend in Sister Act. And audiences couldn't get enough of the 1992 comedy. The film was such a box office hit, in fact, that Goldberg and the principal supporting cast returned for a sequel the very next year. Now after years of hesitation, Goldberg is officially signed on to star in a new Sister Act project for Disney+. Here's how that could work.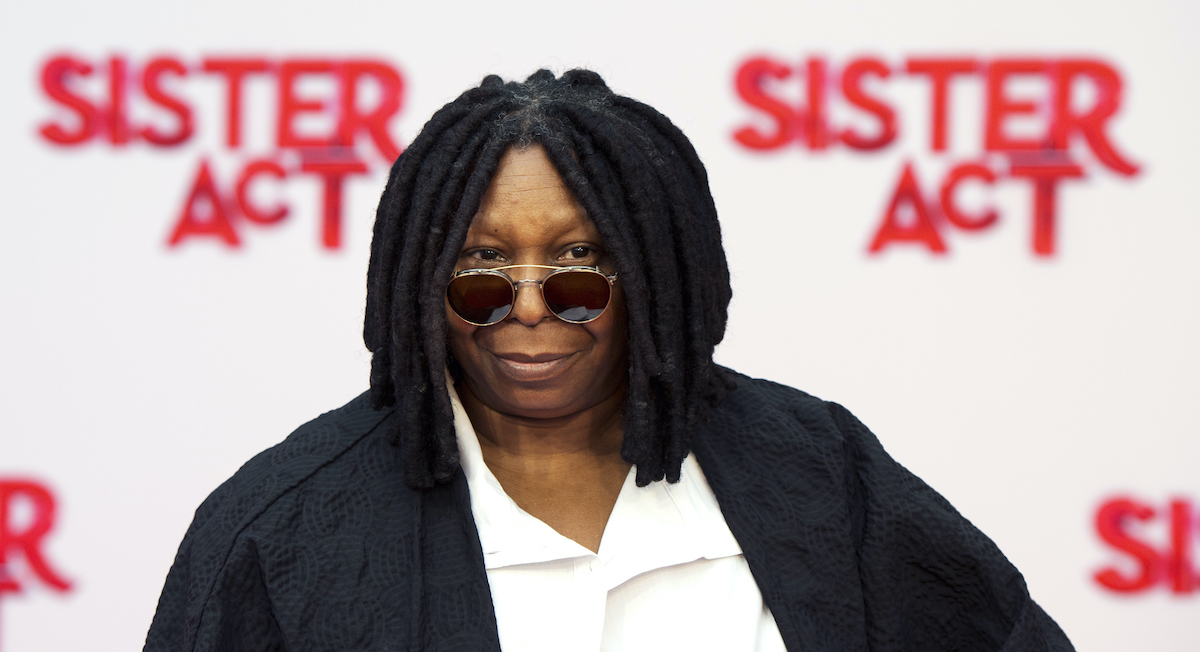 Will the new 'Sister Act' be a remake or a sequel?
Following the box office underperformance of Sister Act 2: Back in the Habit, the franchise was shelved. And it remained dormant for more than a decade until Goldberg herself helped bring it to the stage. Sister Act: The Musical debuted in 2006, with performances all over the world. And it didn't take long for chatter about a third movie to circulate. But would a potential new movie include Goldberg? Would it be a remake or another sequel?
The answer still isn't completely clear. But Deadline's report about the new film certainly indicates Goldberg will return as Deloris Van Cartier. So the new film will almost certainly acknowledge the previous two movies as canon. That makes sense considering how iconic Goldberg is in that role. But fans still have no idea what the story will be and whether Goldberg will be the main character or appear strictly in a supporting capacity.
Whoopi Goldberg has already played a new role
More than likely, Sister Act 3 will split the difference and be a "legacyquel." After all, this approach — exemplified by Star Wars: The Force Awakens, Creed, and Jurassic World, all released in 2015 — introduces new main characters but keeps original stars around to pass the torch to the next generation. Goldberg has previously said she will probably not be the main focus in a new Sister Act, and there's a precedent for her to take on a new role.
In Sister Act: The Musical, Goldberg has stepped in not to play Deloris but the role of Mother Superior. In the original film, Maggie Smith plays the head of the convent, who initially butts heads with Deloris. Such a role would include Goldberg and give her something new to play. In this way, Sister Act 3 can also acknowledge the passage of time and avoid feeling like too much of a retread of either of the two movies that preceded it back in the 1990s.
'Sister Act 3' could surprise fans with a late reveal
Of course, this concept might feel like a contradiction. How could Goldberg play Mother Superior in Sister Act 3 if reports confirm she's playing Deloris Van Cartier? Well, the new movie could have a bit of fun with that. After all, Mother Superior is usually referred to as such or even "Reverend Mother." She rarely goes by the "Sister Mary" name construction that the other characters — including Goldberg's Sister Mary Clarence — do.
A new Sister Act movie could focus on a new main character, who comes into conflict with Goldberg's Mother Superior. Then late in the movie, this mentor character is revealed to be the same woman Goldberg played in the previous films. Perhaps Deloris Van Cartier decided to become a nun after all. Or maybe she's just undercover again. Such a twist could present the movie as a reboot before unveiling its true reverence for the previous movies.