'Sister, Sister': Tia and Tamera Mowry Picked The Sister They'd Play
Nostalgic Millennials can undoubtedly still sing the theme song, and now that it's streaming on Netflix, an entirely new generation has a chance to fall in love with Sister, Sister. It was a hilarious and endearing family sitcom starring superstar identical twins of the '90s, Tia and Tamera Mowry. The show also featured the established comedic actor, Jackée Harry, and Marques Houston as lovable but annoying neighborhood friend Roger. Houston was also in the R&B group Immature, giving him double 90s cred!
Tia and Tamera, now 42, still have plenty of fans. For instance, Tamera Mowry-Housley was on The Real up until pretty recently. But Sister, Sister was undoubtedly where it all started.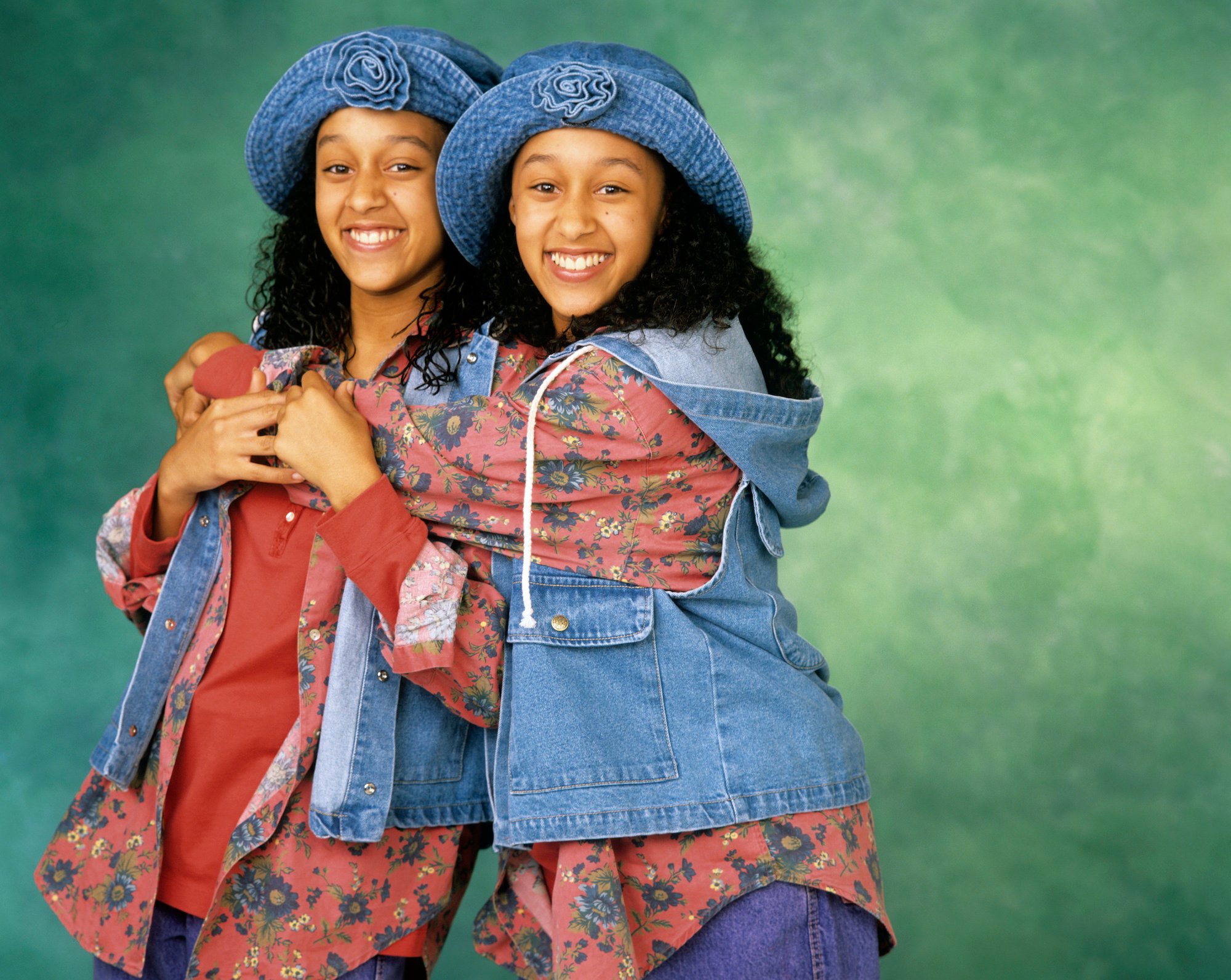 'Sister, Sister' was a show with heart
The show ran from 1994 to 1999 and featured the twins as Tia Landry and Tamera Campbell, twin sisters separated at birth and adopted into different families. Upon discovering each other's existence as teens, their mutual single parents decide to move into the same house to raise the girls together. The premise is pure '90s sitcom goodness and the formula worked almost too well. The show was a huge success, running for six seasons.
Tia and Tamera's fame made an impact beyond themselves, too. Though younger brother Tahj Mowry had previously been on Full House, he didn't land his own '90s sitcom, Smart Guy, until he appeared on Sister, Sister with his famous siblings. For this and many other reasons, Sister, Sister was definitely a staple of '90s must-see TV.
On the show, Tia and Tamera were complete opposites
One of the things that made Sister, Sister work so well was that both the sisters and their respective parents were complete opposites from each other. It was actually a huge asset to the show because it allowed them to tell stories around how you don't always have to agree or approach things the same way to contribute something valuable.
Tia was the scholarly serious type who loved homework and hated getting into trouble. Tamera was more of a lovable troublemaker type who struggled in school but was passionate in other areas of life. Sharing a room, the sisters often had to work out their differences, relying on the special bond they shared as twins who were making up for lost time. The show focused on the highs and lows of them trying to navigate high school and later college together, too.
The twins got to decide which sister they wanted to play
Tia and Tamera were famous in large part due to the incredible chemistry they had when acting together. They knew how to play off each other well and let their different personalities shine through while looking exactly the same. So much so that Sister, Sister was actually created entirely to showcase that chemistry.
In an interview with Life & Style, the show's creator Kim Bass explained that the girls were thick as thieves in real life. And as it turns out, the real-life dynamic between them actually fit their characters too. While they weren't exactly like their show counterparts, the girls discussed which part they'd like to play and decided it would be more fun to explore their real-life odd couple dynamic as the goofball Tamera and Tia, the serious one. It was a smart choice because they both nailed their characters and made the show legendary.
Could there be a revival in the works?
The odd couple dynamics worked so well that as of 2018, there were rumors flying around that the show might get some kind of revival. Unfortunately, the famous sisters squashed that rumor, explaining that it wasn't going to happen any time soon, even if the stars all do indeed have an interest in doing something. Tamara told Good Housekeeping in 2019, "The timing hasn't really presented itself and because Sister, Sister was so iconic, we want to make sure that when we do it, it is done right." Sounds good … but we still hope it happens soon!