'Sister Wives' Fans Are Blown Away By Meri Brown's Transformation, Think It's Proof She Should Leave Kody
Meri Brown is looking better than ever, according to Sister Wives fans. The reality TV star showed off her fresh look in a recent Instagram post where she talked about being focused on achieving her goals. Now, some of her followers are more convinced than ever that she should leave husband Kody Brown behind for good. 
Meri Brown is focused and goal-oriented 
In her May 17 Instagram post, Meri sports a T-shirt with the message "Just a girl with big goals." In the caption, she wrote that she was "a dreamer. Focused on my goals. And I have a lot of them."
She went on to talk about how other people affected her ability to achieve her dreams. 
And the goals that include someone else? Whether with my business associates or in my personal life, I can't force anyone to be who they're not, feel how they don't feel, or meet me anywhere they're not willing or able to meet me. And that's ok. I'll be here for them when they are. I can only control me and how I respond or react to any given situation.
'Sister Wives' fans think Meri Brown looks 'fantastic'  
Meri's followers loved her positive message, with one calling her "an inspiration to women."
They also loved her look. Several commented that the mom of one looked "fantastic" and "great." Others noted that it looked like she had lost weight. 
"You are glowing . You look so happy and content lately," one wrote.
Is it time for Meri to leave Kody Brown?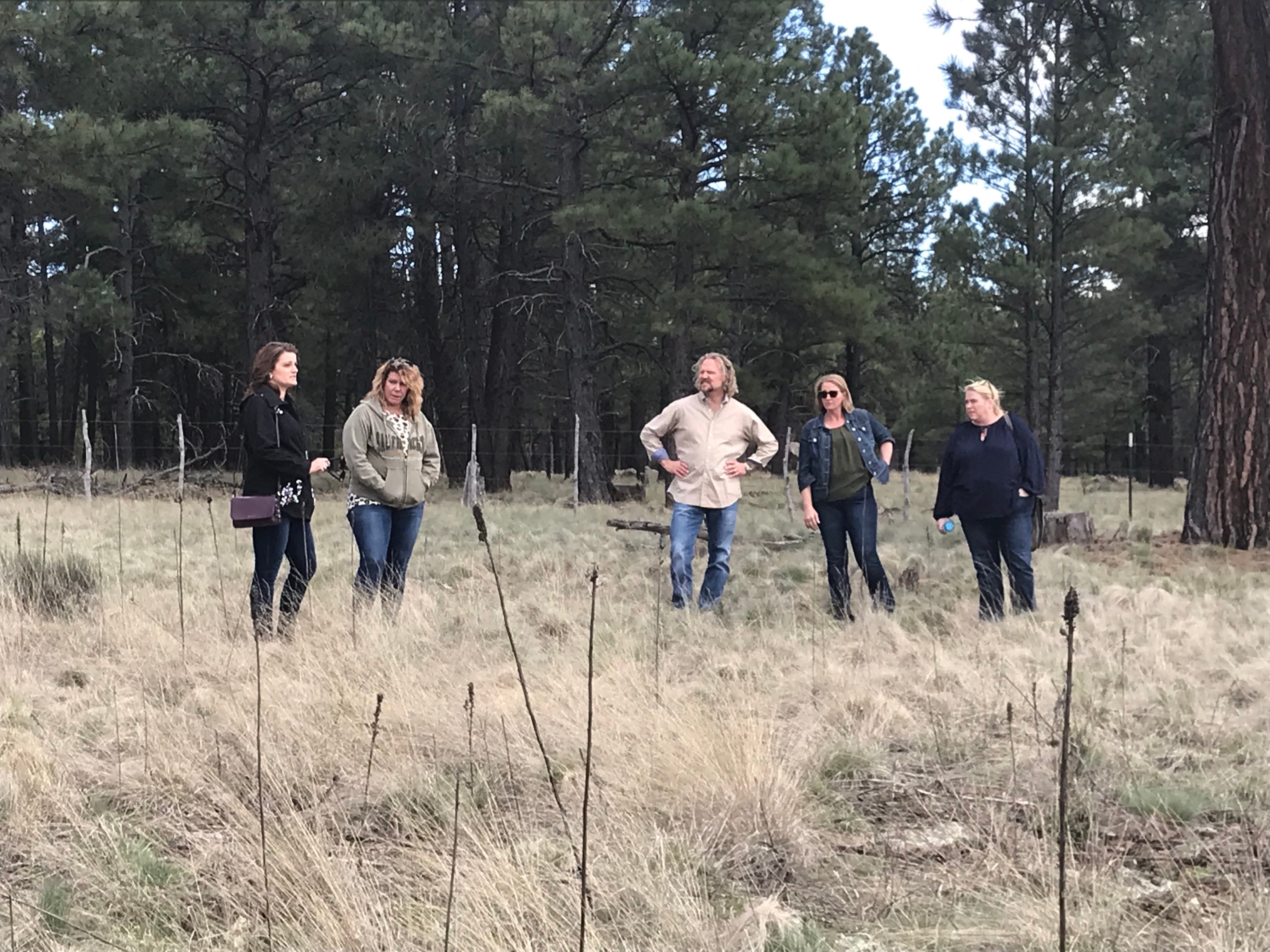 Meri didn't specifically mention Kody or the other members of her Sister Wives family in her post. But her comment about only being able to control herself, not other people, seems like it could be a reference to her complicated family situation and her conflicts with Kody and his other wives, Robyn, Janelle, and Christine. 
For years, some Sister Wives viewers have urged the TLC star to ditch Kody and her other sister wives. They think her husband doesn't treat her with enough respect and that she would be happier on her own. Meri's clearly been working on transforming her life in recent years — she's set up her own B&B, runs a successful LuLaRoe business, and has updated her style. For some fans, the latest photo is just more proof that Meri should cut ties with her family for good. 
"I GET going through hard times in a marriage, but he seems like he just doesn't care about you," one person commented. "I hope you find real happiness sweeetie. I don't think anyone, except the people that disregard your feelings, would be surprised if you went off on your own and found pure happiness."
"You seem so confident and happy these days … Kody is passing up the diamond in his family!" another wrote. 
One person pointed out that the quickest way for Meri to achieve her goals would be to cut people who were holding her back out of her life, writing: "Dump the baggage and then you can achieve those goals!!"