'Sister Wives' Fans Argue if Meri or Robyn Brown Reportedly Plays Bigger 'Victim' in Plural Marriage
Although TLC's Sister Wives is currently on hiatus, that hasn't stopped fans from continuing to debate the merits of the polygamist Brown clan. Two of Kody Brown's wives have gained quite a reputation among viewers of the series. Fans believe Sister Wives stars Meri and Robyn play "victim" on-camera to push forward their agendas regarding their place in the clan. Viewers debated about which woman looks for fan favor more often and if they have achieved the support, they appear to be needing.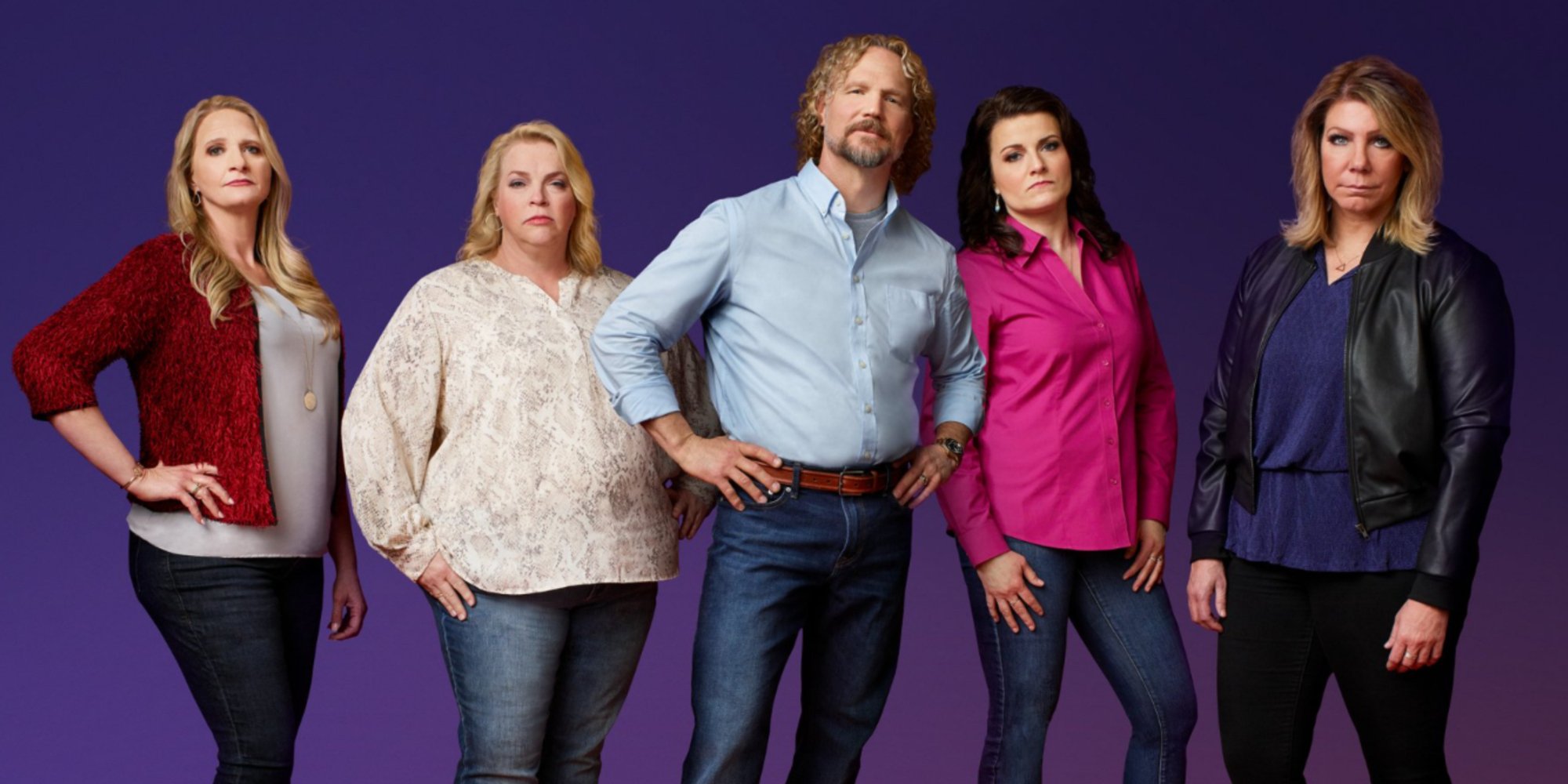 Kody Brown's polygamist family ideal has dissolved
Throughout the series' 16th season, the ties that held the Brown clan together for many years continued to unravel.
Kody Brown's four wives included Meri and Robyn and Janelle and Christine.
Christine expressed her unhappiness over the way the family dynamic had shifted throughout the coronavirus (COVID-19) pandemic, exposing already existing cracks in their relationships with one another. There appeared to be two camps: Christine and Janelle, Kody, Meri, and Robyn.
Christine and Janelle followed Kody's tight restrictions upon their family within reason.
Meri lived alone, so she rarely had outside contact with others during that time.
Robyn and Kody lived together, and she abided by his strict rules regarding social distancing.
However, these rules allowed the family's already fragmented relationships to dissolve further.
By the end of the season, Christine faced off with Kody. She realized they would never again enjoy the type of intimacy she craved, and he was unwilling to give. Christine left the family and moved to Utah with her daughter Truely.
'Sister Wives' fans argued who played the bigger 'victim' in the Brown clan: Meri or Robyn?
Sister Wives fans took to Reddit to argue over which wife they believe played the more prominent "victim" within the polygamist clan.
These viewers shared their comments regarding observations they made throughout the show's latest season.
"Meri probably plays the victim more often, but she also IS the victim more often. Even when she is the perpetrator, Robyn plays the victim," wrote one fan.
"I believe it's Robyn, but I had to think about it. Meri is a professional, full-time victim, but Robyn has based her life and marriage on being a victim. Her kids and mother see her as a victim. It's like a superpower with her," shared a second Sister Wives viewer.
"Meri is a victim of her choices and being a guest of honor at her own pity party. She chose this lifestyle, but I don't think she signed up to be in a monogamous plural marriage. Christine's ex-husband withdrew from her in all meaningful ways in a marriage, so it became an untenable situation for her. I take issue with her ongoing pity party because she can choose a different, more fulfilling life for herself," a third Reddit user said.
However, another viewer had a different take on the situation.
"I think it's a tie between 'Sobbin Robin' and Kody," determined a fourth Sister Wives viewer.
"Meri loves to play the victim, but she no longer has an audience with the family, so she tries to play it up for viewers. Robyn is constantly, especially at the tell-all, playing the victim. Kody, her Mom, and her kids are her audience, and Kody bends over backward to make her feel better. Kody sounds like a crying child not getting his way in the last few years. He tries to make us believe he's the victim of his family."
Will 'Sister Wives' return for season 17?
According to Christine and Kody's son Paedon Brown, the family began filming season 17 of the TLC series in Jan. 2022.
This includes Christine, who moved to Utah in 2021.
Season 17 will most likely focus on Kody's multiple broken relationships with his wives and children.
The family has been silent about the current state of their relationships on social media.
TLC has not yet announced a release date for the new season.
RELATED: 'Sister Wives' Viewers Swear Christine Brown's Spoken the 'Truth' of Family Breakdown for Years