'Sister Wives' Fans Beg TLC to Spice up Season 17 With 'Real Housewives' Format: 'Bring the Drama Ladies'
Viewers have watched the relationships between the Brown family members deteriorate throughout 16 seasons of TLC's Sister Wives,. Split into what appears to be two camps; the Brown women formed different alliances with patriarch Kody Brown. Therefore, they want a spicier series for season 17. Fans called on wives Janelle, Christine, Meri, and Robyn Brown to "bring the drama ladies" in a format similar to the Real Housewives franchise.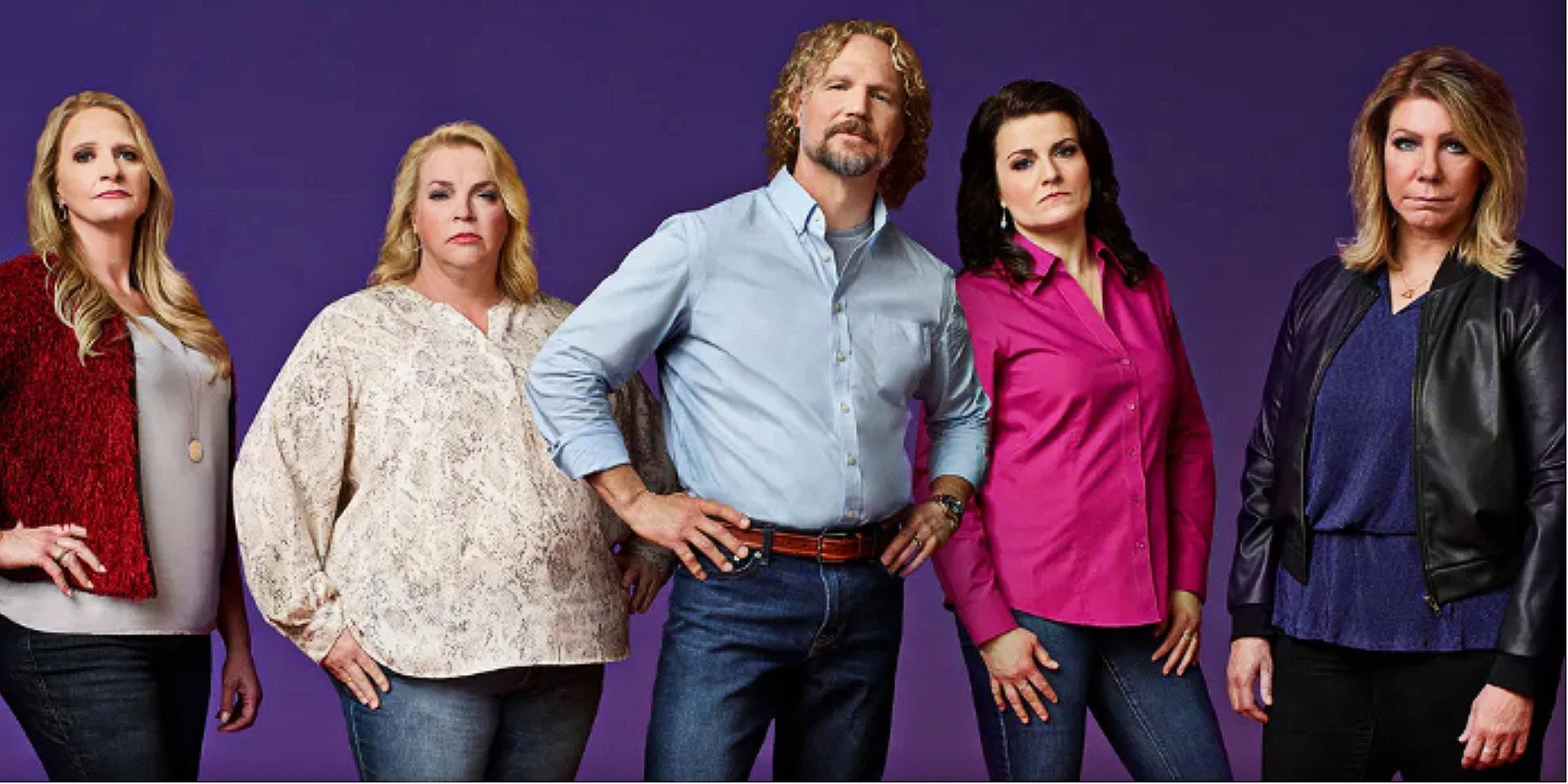 Meri and Robyn Brown are in one camp, Janelle and Christine in the other
The 16th season of the TLC series featured the repercussions of how the coronavirus (COVID-19) had affected the Brown family. Kody's decision to keep his family separated resulted in his relationship with his fourth wife, Robyn, appearing to become monogamous. This decision left wives Janelle, Meri, and Christine by the wayside as they navigated life as single women and parents with limited interaction with their husbands for almost two years.
Kody maintained his decisions were for the betterment of their family. However, Sister Wives viewers concluded that Kody's decision was the final straw for some of his wives.
During the season 16 tell-all, Kody shared that he had no desire to be intimate with Meri again. In turn, Meri decided to remain part of her large polygamous family. Robyn maintained her innocence in Kody's decision-making regarding his handling of the situation and continued to have a fulfilling marriage.
Janelle, who butted heads with Kody throughout the season regarding his decisions, seemed to side with Christine, Kody's third wife. Christine announced their separation in November 2021 but remained close with Janelle.
Fans desperate for TLC to switch formats, tell the Brown women to 'bring the drama ladies' for season 17
After the success of the tell-all, where the Brown family shared their honest feeling toward one another, fans are desperate for TLC to switch formats to more of a Real Housewives format.
In a Reddit post, viewers claimed they wanted more intimate details where the women showed their true colors.
"I'd like a Sister Wives and Real Housewives format crossover. Bring all the drama, ladies! I'm here for it!" wrote one follower.
"The Real Housewives of Flagstaff," penned a second fan who suggested a new subtitle for the series.
"I vote for the opening to be Robyn and Kody in their McMansion with their perfect, sheltered, and coddled children. Then flash to Meri at the B&B, followed by Janelle in a freaking travel trailer, and Christine would be her walking away from the camera," claimed a third fan, with their ideas of how season 17 should open.
"I love the choices Christine made," claimed a fourth Reddit user.
"She got the family because she raised those kids. She invested her time and energy in their well-being. Now, it will pay off. She will never be lonely. Those adult children all want to spend time and holidays and would help Christine out any time. They are quality adults and love Christine."
When will season 17 of 'Sister Wives' debut?
"I never signed up for monogamy!" 😅 #SisterWives pic.twitter.com/V4p5e5SSis

— TLC Network (@TLC) January 1, 2022
According to Christine and Kody's son Paedon Brown, the family filmed season 17 earlier this year. However, there has not been an official start date announced by TLC.
Kody, Christine, Robyn, Meri, and Janelle are all scheduled to return to the series.
Sister Wives is currently on hiatus.
RELATED: Some 'Sister Wives' Fans Claim Kody Brown 'Never Loved' Christine: 'She Was His Ticket to Sky-Daddy Paradise'