Some 'Sister Wives' Fans Claim Kody Brown 'Never Loved' Christine: 'She Was His Ticket to Sky-Daddy Paradise'
Seven months after Sister Wives star Christine Brown announced her split from husband Kody, some fans continue to debate the couple's relationship. Spiritually married for 25 years and parents to six children, Kody and Christine ended their relationship after their union fell apart. Fans took to social media to claim that Kody "never loved' Christine. They suggested, that "she was his ticket to sky-daddy paradise."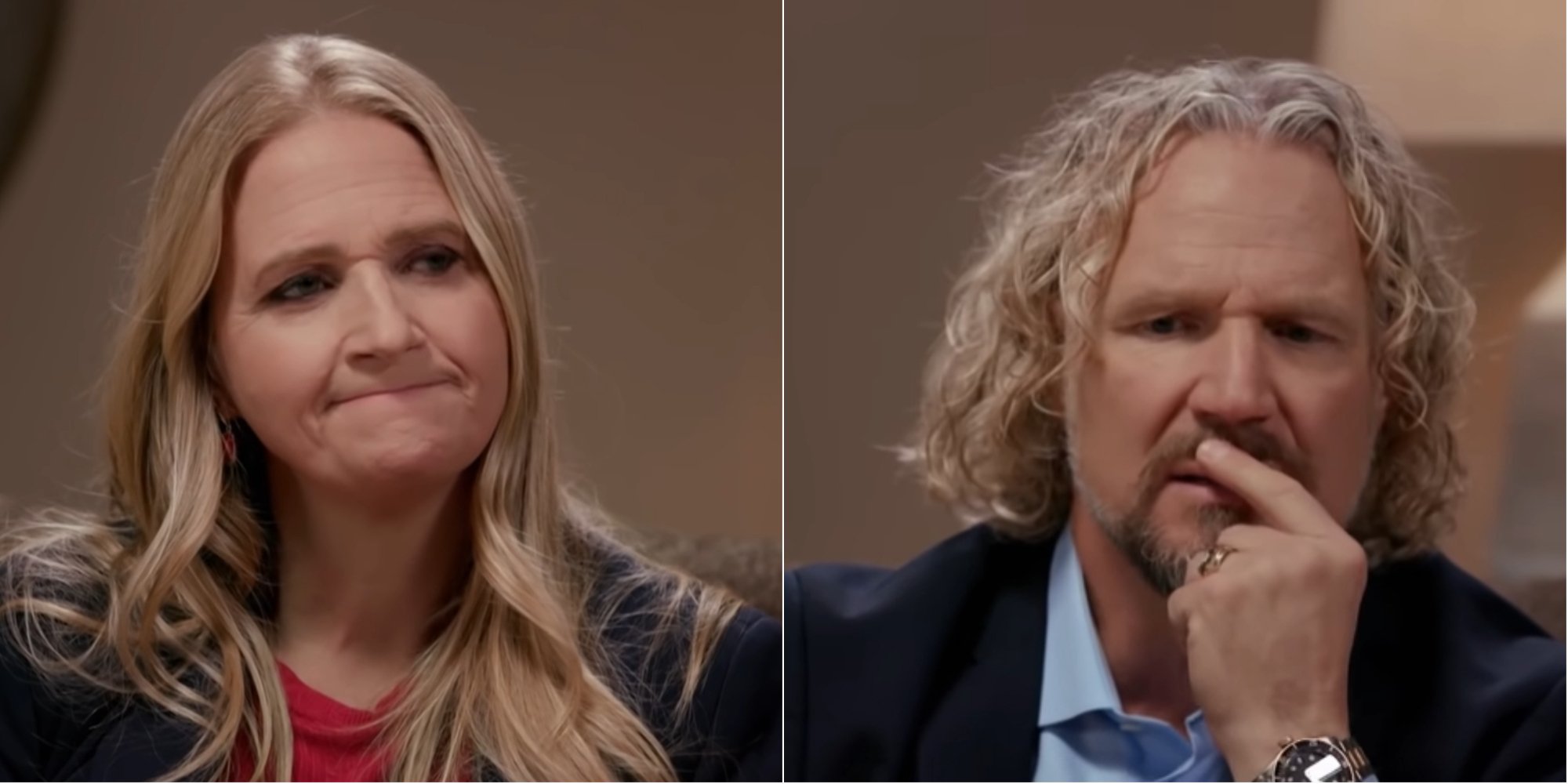 Kody Brown's polygamist family ideal dissolved
Throughout the series' 16th season, the ties that held the Brown clan together for many years continued to unravel.
Kody Brown's four wives included Meri and Robyn Brown and Janelle and Christine Brown.
Christine expressed her unhappiness over the way the family dynamic had shifted throughout the coronavirus (COVID-19) pandemic, exposing already existing cracks in their relationships with one another. There appeared to be two camps: Christine and Janelle, and Kody, Meri, and Robyn.
Christine and Janelle followed Kody's tight restrictions upon their family within reason.
Meri lived alone, so she rarely had outside contact with others during that time.
Robyn and Kody lived together, and she abided by his strict rules regarding social distancing.
However, these rules allowed the family's fragmented relationships to dissolve further.
By the end of the season, Christine faced off with Kody. She realized they would never again enjoy the type of intimacy she craved, and he was unwilling to give. Christine left the family and moved to Utah with her daughter Truely.
Some 'Sister Wives' fans claim Kody Brown 'never loved' Christine
In a Reddit post titled "Kissing Robyn while Christine was in labor," fans shared their opinions about why they believe polygamist Kody Brown never truly loved his third wife.
"I noticed in the episode where Christine is in labor that Kody kisses Robyn right before leaving for the hospital. This moment came after Christine told Kody and her sister wives how it hurt when she learned that Kody had kissed Robyn to seal their engagement. Christine didn't believe a plural wife should kiss her husband before marriage. So, knowing how much it hurt, Christine, Kody, and Robyn still had no problem kissing each other on the day she was in labor? That seems particularly cruel," lamented one viewer.
A second fan wrote, "Kody was never in love with Christine. She was just the third wife that got him his ticket to Sky Daddy Paradise. He constantly disregards her feelings and gaslights her because he doesn't care about her. She was just a means to an end for him."
"He has said that Christine comes from 'polygamous royalty' and marrying her increased his status in the community. She was a strategic choice, not a heartfelt one," penned a third Reddit user.
What does it mean when a fan wrote Christine was Kody's ticket to 'sky daddy paradise?'
November 2, 2021
In the comments section of the Reddit post, one fan claimed that Christine was Kody Brown's ticket to "sky daddy paradise" ahead of their split.
The Brown family are practicing members of the Apostolic United Brethren church. They believe plural marriage makes their family a more robust unit, claims the World Religions and Spirituality Project.
The group also reportedly believes that after death, they will be married eternally to their spouses in the highest tier of Heaven, the Celestial Kingdom.
Reportedly, upon Kody's death, he gets his own planet, and each of his wives will live with him when they die, as long as they are spiritually sealed to him.
This event can only take place if Kody takes three or more wives.
Therefore, the fan comment connected to this theory indirectly claimed that Christine secured Kody's place as the head of his kingdom in Heaven by being a third wife.
Sister Wives airs on TLC. The series is currently on hiatus.
RELATED: 'Sister Wives' Fans Slam Robyn Brown's Business Venture: Sounds 'Like a Second-Hand Store for Polygamists'