'Sister Wives' Fans Want to Know What Is Going On With the Coyote Pass Property
Will the Brown family ever settle down? First, the Sister Wives stars fled their home state of Utah because of its strict anti-polygamy laws. Kody Brown and his four wives moved to Las Vegas, purchasing side-by-side homes in a cul-de-sac. They lived in Sin City for a few years before pulling up stakes again, relocating to Flagstaff, Arizona.
The Browns bought a parcel of land in Coyote Pass, where they intended to live. But as viewers saw in the last season of Sister Wives, the family has yet to move forward with construction. Kody wanted the entire family to live together under one roof, and idea that didn't go over well with all the women in his life. Now, an Instagram post from Christine Brown has fans asking new questions about the Coyote Pass land and where the Brown family is living. 
Some 'Sister Wives' fans think the Browns have moved to Coyote Pass  
In a June 14 Instagram post, Christine shared several photos of herself and her daughter spending time in the "fresh air and sunshine." In the background of a few of the photos were some gorgeous mountain views, which had fans wondering if it was possible the Browns had finally moved to Coyote Pass. 
"Are you guys in houses on Coyote Pass now?" one asked. 
"Looks like you are at Coyote Pass!!! The show must be really far behind," commented another. 
Others claim the Browns still aren't living at Coyote Pass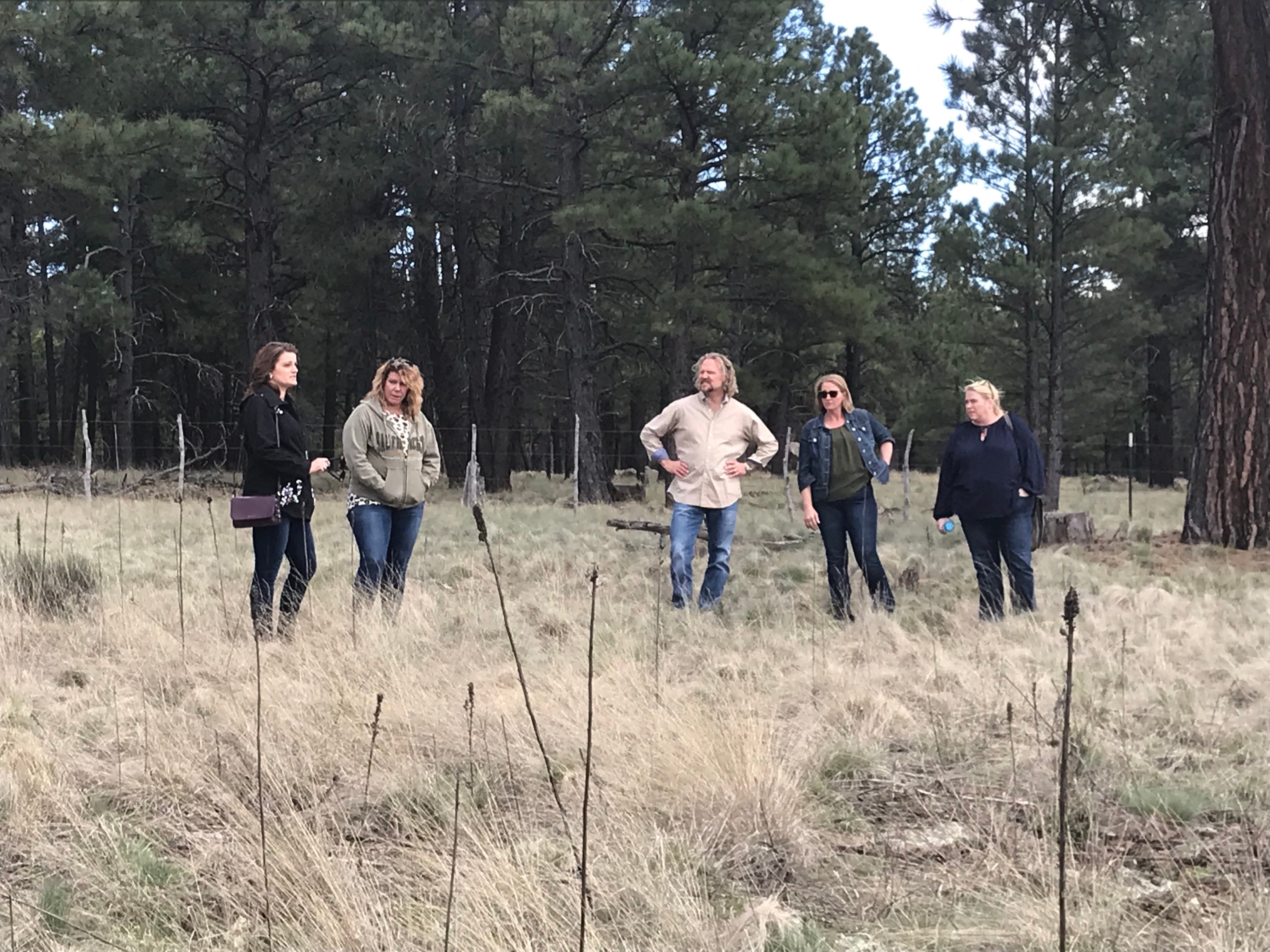 While some fans thought Christine's photos were a sign that the Browns had finally resolved their issues and moved to the Coyote Pass property, others said that wasn't the case. Several chimed in on Instagram to say the land was still vacant. 
"Nothing has been done at Coyote Pass still," one wrote. "Someone on Reddit went by it a few months ago while on vacation and posted a bunch of photos."
It seems like Christine is still living in the $520,000 house she and Kody purchased back September 2018, according to The Sun. The three-bedroom, three-bath house is just a couple of miles from Coyote Pass, noted Realtor.com.
Christine has made it clear she enjoys living on her own 
Though Kody had grand plans for living in one large house with his wives, they weren't all enthusiastic about the idea. While Janelle Brown seemed open to sharing a home with her fellow sister wives, the others balked. Especially Christine. 
"Honestly, I'm a better Mom living separate," she tweeted on February 9. "I love my sister wives and I want to live next to them for the rest of my life."
"There's so many ways to live in a plural family," she wrote in a tweet a few weeks later. "From one big home all the way to wives in separate states!! Like every other family, there's no 'normal.'" 
Check out Showbiz Cheat Sheet on Facebook!