'Sister Wives': Four Secrets the Brown Family Doesn't Want You to Know
Sister Wives is among TLC's most controversial shows. Not only does it deal with an alternative lifestyle that is shrouded in religious mystery, but it happens to center around a family that has more skeletons to hide than their plural closet can hold. From infighting to jealousy and familial rifts, the Brown's plan to paint polygamy in a positive light didn't exactly pan out. With that being said, there are still several secrets the family was hoping would never come to light.
Christine took off for several days after she found out Kody picked out Robyn's wedding dress
Robyn's entrance into the family wasn't exactly smooth. The courtship and marriage was filmed for Sister Wives in 2010, 17 years after Christine was added to the family. While Both Janelle and Meri seemed aware of how Kody was going to behave as he courted and married Robyn, Christine was taken completely off guard.
While smatterings of jealousy were seen throughout the season, things went utterly nuclear when Kody admitted to his three wives that he had helped pick out Robyn's wedding dress. Christine stormed off the set and refused to come back for several days. The magic of television editing, however, made it look like Christine walked off to gather herself for just a couple of minutes.
Kody is in the market for a fifth wife
When something isn't working out the way you intended, the only answer is to add more voices to the crowd – well, at least that's allegedly what Kody Brown thinks. One of Robyn's former pals spilled all about the family in an in-depth interview with In Touch. One of the significant bombshells involved Kody's desire to add more wives to his growing family.
According to Kendra Pollard-Parra, Brown propositioned her personally to become wife number five. She declined the invitation, but that doesn't mean Brown is done looking for more love. In fact, the former friend claims that Brown is still actively seeking a younger woman to join the tribe.
The wives don't know each other all that well
Screen Rant revealed that Meri, Christine, Janelle, and Robyn aren't anything resembling friends. In fact, the four wives don't know all that much about each other. During the earliest season of Sister Wives, all of the wives waxed poetic about being able to support each other as a large extended family, but it seems that's not the case in this particular plural family.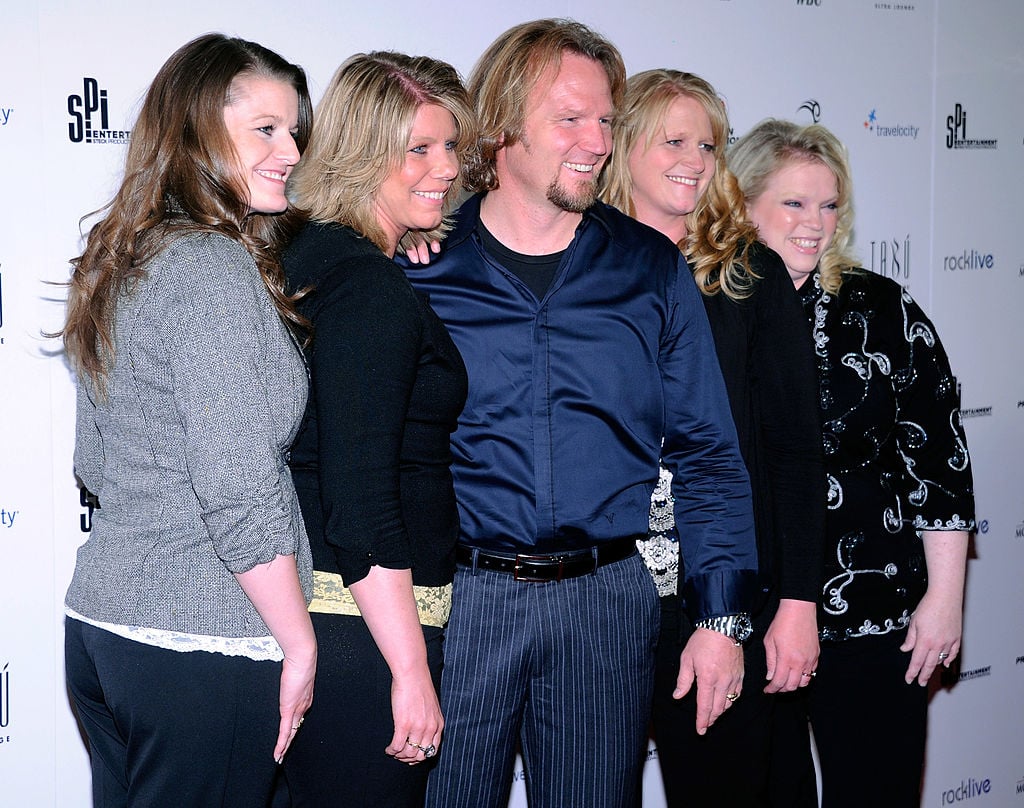 Rumors suggest that none of the sister wives showed up to support Christine during the hospitalization of her child Truly. Truly spent 11 days in the hospital for kidney failure and none of the sisters showed up, but then again, Kody Brown allegedly didn't show up all that often, either. 
The Brown's legal troubles were profoundly overblown for ratings
Early drama on Sister Wives had the Brown family moving from Utah to Vegas under cover of darkness. During an explanation on the show, the Brown's alleged that the state of Utah was getting ready to prosecute the family. Utah has strict anti-polygamy laws, that much is true, but Christine's aunt spoke exclusively to Radar and claimed the entire storyline was incredibly overblown.
She went on to say that the family had long planned to leave Utah for Vegas, and it wasn't the sudden decision that the show made it out to be. The family member, Kristyn Decker, once appeared on the hit TLC show. Her own family drama was aired when Christine slammed Decker for stepping away from the church and leaving her own plural marriage.