'Sister Wives': Mariah Brown's Fiancée Audrey Kriss Comes out as Transgender: 'I Don't Want to Hide Myself From the World Anymore'
Sister Wives is a TLC reality show that has introduced a number of interesting personalities to fans of pop culture. While some of the stars of Sister Wives, including family patriarch Kody Brown, have caused a lot of controversy over the years, others have become inspirational to fans all around the world. One such figure is Mariah Brown, the daughter of Kody and Meri Brown. Mariah Brown has been open with fans as she progresses on her coming-out journey, and recently, Brown's fiancée Audrey Kriss made headlines for coming out as transgender. Keep reading to learn more.
Brown and Kriss have been engaged since January 2019
Mariah Brown was first introduced to fans as a young, adorable girl when Sister Wives premiered on TLC in 2010. Over the years, Brown grew up in front of the camera, often struggling with the restrictions of her family's polygamous lifestyle. Still, she has embraced her role in reality television and has shared a great deal with fans over the years.
Notably, in 2017, fans watched as Brown came out to her family. Although many fans might have assumed that the conservative family would struggle or even take issue with the news, Brown's family embraced her big news, and have been supportive of her journey — even if some of Kody Brown's comments about gay and transgender people have been slammed by fans.
Not long after that, viewers were introduced to Brown's girlfriend, Audrey Kriss. Brown and Kriss started dating when they were both students at Westminster College, around the time that Brown came out to her family. In January 2019, Brown and Kriss got engaged, documenting the sweet moment of engagement on their social media pages. Their journey as an engaged pair has since been featured on episodes of Sister Wives.
As of December 2021, neither Kriss nor Brown have announced that they've gotten married, although they're still presumably engaged.
Mariah Brown's fianceé Audrey Kriss recently shared that they are transgender
Mariah Brown has gone on to attend Loyola University as a graduate student, with her supportive partner Audrey Kriss by her side. However, Kriss recently stepped into the spotlight with some exciting news of their own, coming out as transgender in early December 2021.
Kriss took to Instagram on Dec. 4 to share: "I just wanted to let you know that I am transgender, and my pronouns are they/them. I'm still going by Audrey." They went on to write, "I don't want to hide myself from the world anymore … I am still the same person I was yesterday. I just might look a little different!"
Kriss' family members stepped up to support them, with Meri Brown writing in a comment on Instagram, "I freaking love you @audreykriss."
Kriss also made sure to call out the "supportive people" in their life, writing that they are "fortunate" to be surrounded by so much love and that not all transgender people experience the same love and care.
Are Mariah Brown and Audrey Kriss still together?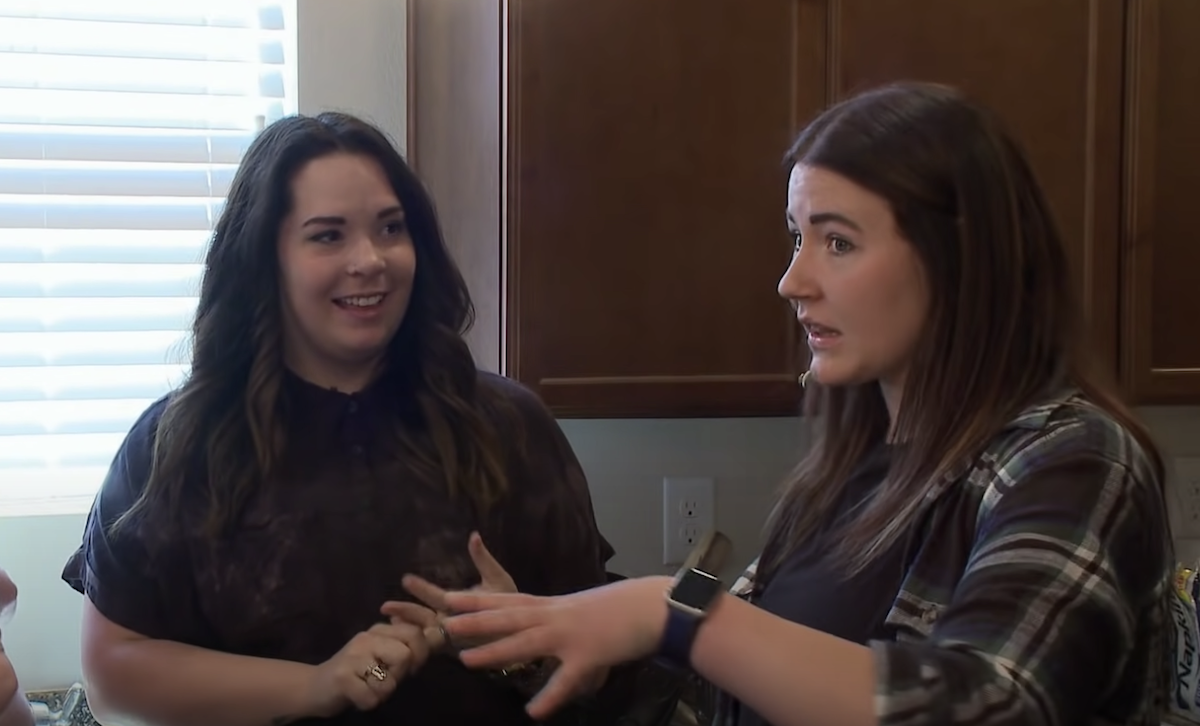 Although the spotlight is squarely on Mariah Brown and Audrey Kriss, and their relationship, it seems as though the two are still going strong. They haven't shared any wedding news, so fans have to assume that the two are still engaged, and likely planning their wedding. Although neither Brown nor Kriss are especially active on social media, there are lots of sweet photos of the two together on both Mariah Brown's Instagram and Kriss' Instagram page.
As the months progress, and Audrey Kriss moves ahead on their journey, it seems likely that fans will be kept in the loop, learning even more about their favorite reality-show pair.
RELATED: 'Sister Wives': Kody Brown Called the Other Brown Adults 'a Bunch of Hypocrites' After Mariah Brown's Engagement