'Sister Wives': Meri Brown Shares an Update on Her Utah B&B
Small businesses everywhere are struggling because of the coronavirus (COVID-19) pandemic. And with vacations on hold and travel restricted, those in the hospitality industry have been especially hard hit. So it's no wonder that Sister Wives fans are wondering how Meri Brown's bed and breakfast is faring amid the crisis. 
Meri Brown's B&B opened in 2017 
RELATED: Sister Wives: Fans Sound Off On Kody Brown's Admission That He Stays With Meri Brown Out of Obligation
On May 12, Brown took to Instagram to share a motivational quote from Eleanor Roosevelt: "You gain strength, courage, and confidence by every experience in which you really stop to look fear in the face. Do the thing you think you cannot do."
The quote seems fitting given that the reality TV star appears to have been gradually building a life apart from her husband Kody and her fellow sister wives Janelle, Christine, and Robyn. Not only does she have a thriving business selling LuLaRoe, but in 2017, she achieved her dream of opening a B&B, despite the objections of her family. The four-room Lizzie's Heritage Inn is located in a historic 1870 home in Parowan, Utah, built by her great-great grandparents. 
Meri Brown says her inn is open for business 
RELATED: Sister Wives: How First Wife Meri Achieved Her Dream of Opening a Bed and Breakfast
Brown succeeded at turning her goals into reality. But with the coronavirus pandemic, some worried the business might be in jeopardy. 
"How is your Inn doing during this quarantine?" asked one person. Brown replied that the B&B is still open, but with some restrictions. 
"We're open only for essential travelers right now," she shared. 
A message on the Lizzie's Heritage Inn website explains that those with essential travel needs who want to make a reservation should email the inn directly. Online reservations have been paused through July 5. To keep the visitors they do have safe, the inn is following best practices from the CDC and local health authorities when it comes to cleaning guest rooms and common spaces. Rather than a continental breakfast, food will be delivered to people's rooms.
As of May 15, Utah has had nearly 7,000 confirmed cases of novel coronavirus. Gov. Gary Herbert announced on May 14 that much of the state would soon be shifting from a moderate "orange" risk level to a lower "yellow" level. That could mean that Brown's inn will be back to business as usual sooner rather than later.
Meri offers words of support to a fan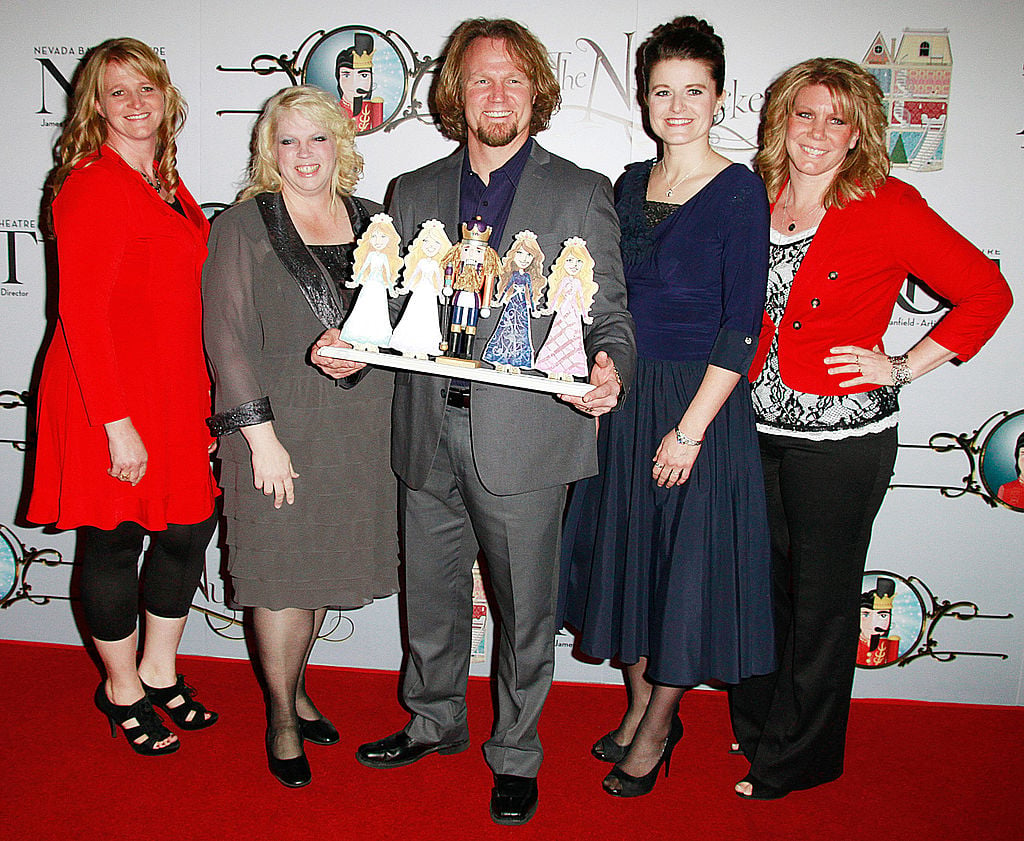 RELATED: Sister Wives: Fans Can't Figure Out Meri Brown's Agenda
Many Sister Wives fans have eagerly followed Brown's path to independence. On the same Instagram post where she shared the update about her inn, one of her fans took a moment to share how she's been inspired by the Sister Wives star. 
You "are an inspiration to me, always doing what ur heart tells u to do, I wish I could be more like u!!!!," the person commented. 
Brown responded with some sweet words of support. "You do YOU!" she wrote. "You'll be happier that way!"
Check out Showbiz Cheat Sheet on Facebook!