'Sister Wives': Robyn Brown's Breaks Down, Cries Over Difficult Relationship With Fellow Wives: 'It's Been Really Painful'
Robyn Brown broke down in tears when discussing what she said was a "difficult" relationship with her fellow sister wives.
Sister Wives star Robyn Brown broke down in tears over her complicated relationship with fellow wives Meri, Christine, and Janelle. The reality television star revealed her innermost feelings during the second installment of the "Tell-All" episodes. Robyn admitted she continues to find difficulties finding her place within the polygamist clan, even after almost 12 years of marriage. She stated, "it's been really painful," as she discussed the strained relationships within the Brown family.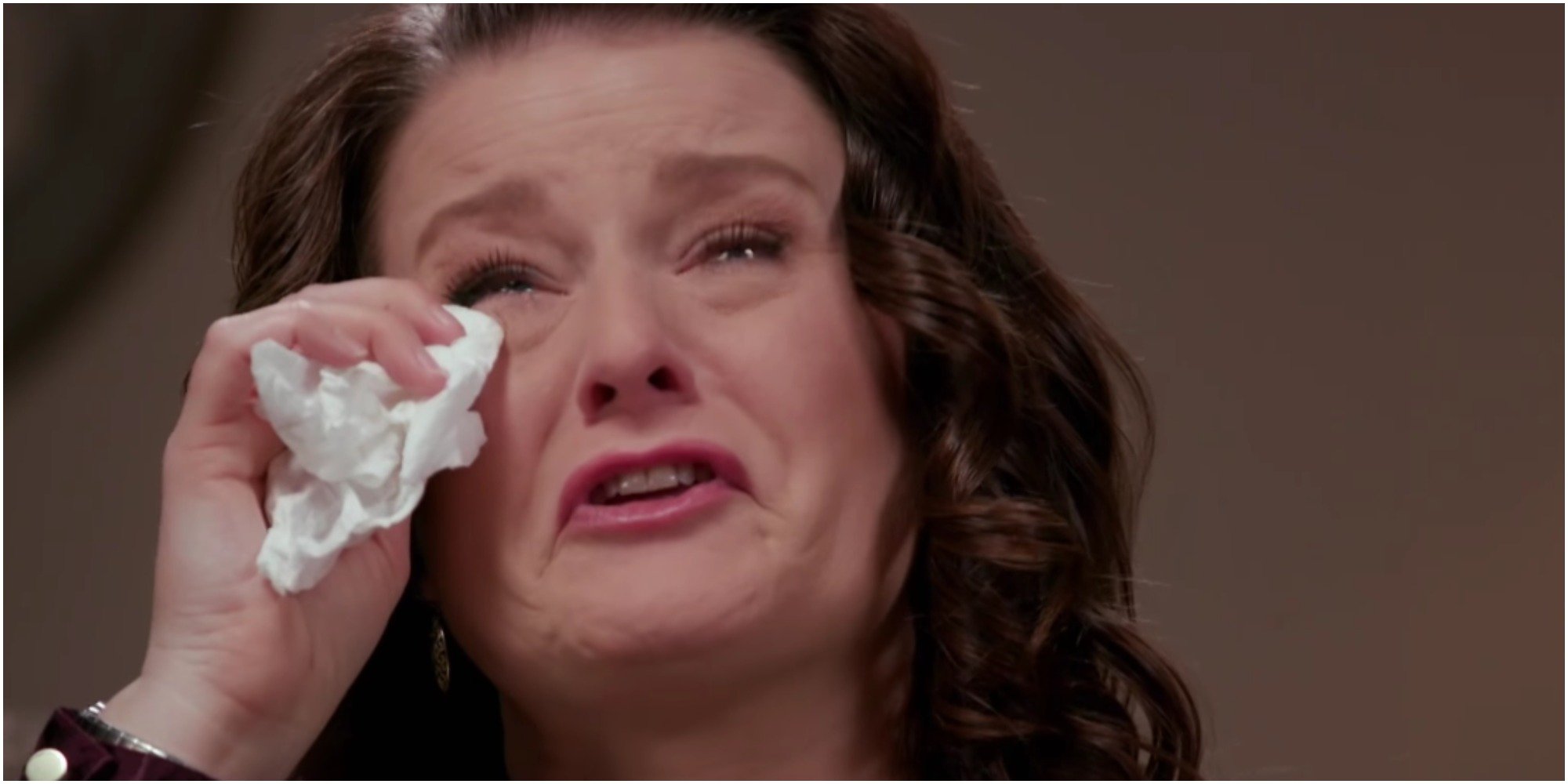 Robyn Brown was the last of Kody Brown's sister wives
The last of Kody's wives joined the Brown family in 2010. She was united in a spiritual marriage with Kody. When she entered the clan, Kody had three other women he had wed.
Kody legally married his first wife, Meri, on Apr. 21, 1990, when Kody was 21 and Meri was 19. The two met in Oct. 1989 and became engaged in Dec. 1989.
Janelle and Kody spiritually wed on Jan. 17, 1993. That was also the date of Kody's 24th birthday. Janelle was 23.
Christine was 21, and Kody was 25 when they spiritually married on Mar. 25, 1994.
Robyn and Kody spiritually married on May 22, 2010. Robyn was 31 years old, and Kody was 41. 
Just four years later, Kody, his first wife, Meri, asked if they could divorce to marry Robyn and adopt her children legally. She and Kody legally tied the knot on December 11, 2014.
Robyn broke down in tears when discussing her relationship with her fellow wives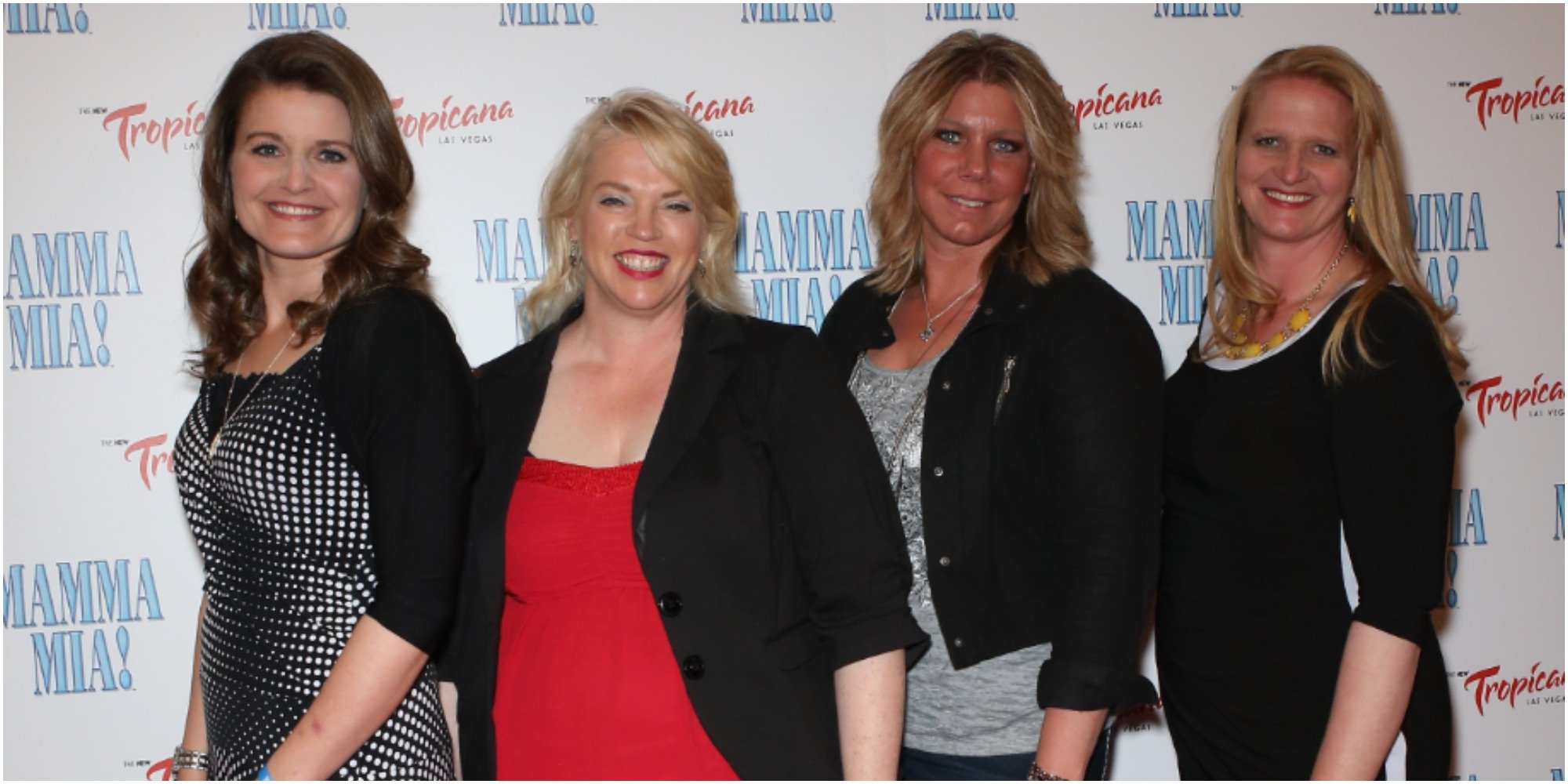 The fourth of Kody's wives told "Tell-All" host Sukanya Krishnan she struggled to find her place within the sizeable Brown clan. This problem has been an ongoing issue throughout her marriage to Kody.
"It's been really, really tough for me. It's been really painful," Robyn said.
The mother of five also revealed she believes she is a target for her husband's decisions regarding the clan, including his strict coronavirus (COVID-19) rules and the effect they had on the group. Robyn vocalized her frustrations throughout the latter part of the season as the family found themselves torn apart by Kody's rules and his lack of interaction with his wives and children.
"There's been a lot of unsafe spaces. I just want people to see me as who I am. I want them to see that I love this family," Robyn said. "I'm committed to them. I'd do anything for them. I love them, and I want the relationship."
Christine and Kody Brown weighed on on Robyn's pain
In a separate sit-down, Christine Brown shared her thoughts on the difficulties of blending the families over the years.
"I think that at the beginning, it was hard. Blending families is really difficult," Christine thoughtfully shared.
"There were a lot of frustrations and hurt feelings on both sides of it. We all came out of [it] scarred. I never had any intention to alienate Robyn and her kids," she continued.
Kody shared his feelings on the dynamic between his wives.
"Meri was really hard on Janelle, and then Janelle and Meri were hard on Christine, and then Janelle, Meri, and Christine were hard on Robyn," he says. "And Robyn's going, 'Well, I didn't do this to you. I didn't do this. Why are you this way?' And frankly, other than Meri, I'm not sure that the others would ever want to be her friend," he explained as reported by Entertainment Tonight.
In turn, Robyn just wants the family to be united in the way they appeared to be when she joined the brood 12 years earlier.
"It makes me angry. I just don't know why they're not figuring this stuff out and talking," Robyn cried.
"Finding their compromise and finding the things that they love about each other," she added. "I can't fix it for them. I can try and persuade or can beg. It's my family."
The final episode of the Sister Wives "Tell-All" will air on Feb. 13.
Sister Wives airs Sundays at 10 p.m. EST on TLC.