'Sister Wives' Star, Meri Brown, Turns Off Instagram Comments, Leading Fans To Speculate If Big News Is Coming
'Sister Wives' star, Meri Brown, has turned off her Instagram comments. Does that mean big news is coming?
Something weird is going on with the Brown family's social media. At the very least, there is something different about Meri Brown's Instagram feed. Kody Brown's first wife is a pretty prolific social media user, but sometime in the last six days, she turned off comments on Instagram, and fans think that's pretty strange. The action appears to be the first time in a long while that Meri has chosen not to let fans comment on her posts. Combined with her cryptic captions, Sister Wives viewers think big news could be on the way.
When did Meri Brown shut down comments on Instagram?
Meri took to Instagram on June 21 to pay tribute to her father on Father's Day. Fans noticed she purposefully didn't honor the father of her only child, Mariah, on that day, though. The following Sunday, she shared another photo in which she appears to be hanging out in Utah. Comments were active on both posts.
RELATED: Here's Why Everyone Suspects Meri Brown From 'Sister Wives' Might Leave her Polygamist Family
She published a second post on June 28, but suddenly her comments were turned off. Two more snapshots have been added to the social media site in recent days, and both have comments turned off. Her most recent post, added to her feed on July 1, has fans assuming Meri has officially left the Browns behind. The photo, which depicts Meri sitting on a banister surrounded by trees, is captioned, "Between every two pines is a doorway to a new world." The quote is attributed to John Muir, a mountaineer.
Meri Brown's Instagram captions lead fans to believe something serious is going on?
The fact that Meri has shut down comments on her Instagram posts isn't the only thing fans find curious about the feed. In recent weeks, Meri has taken to posting some pretty cryptic quotes. Most of her captions have something to do with change, facing fears, and fighting for happiness.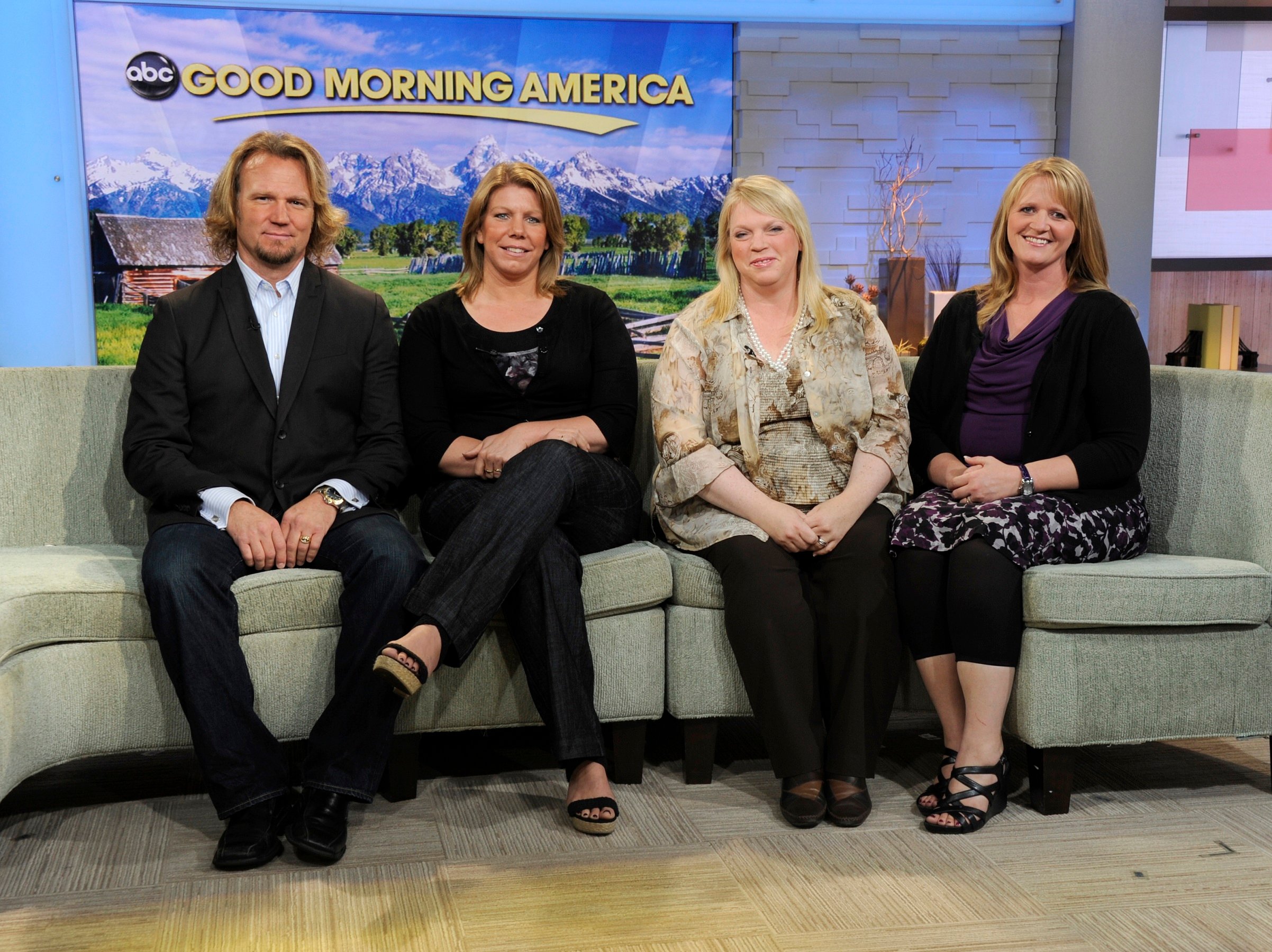 RELATED: 'Sister Wives': Family Followers Notice that Meri Brown Has Stopped Tagging Her Location
Meri also has appeared on her feed without her Claddagh ring. Kody, along with his four wives, all wear matching rings as a sign of their commitment to their lifestyle. Meri, however, has been going without that ring. While she has yet to mention where her ring is, or why she isn't wearing it, the lack of a wedding band is a big deal in polygamy, according to a source who spoke to the U.S. Sun.
Will Meri be announcing a big change?
It has been more than two years since the Brown family picked up and moved from Las Vegas to Flagstaff, Arizona. While Kody insisted the move would be good for the family, it has been anything but. Fans have noticed more tension and fighting within the plural family, and it looks like Meri has been pushed even further aside.
Meri has been pretty clear about the fact that she is unhappy and lonely in Flagstaff. In the last year, she's done everything she can to spend as much time away from the family's new home base as possible. In the last few weeks, fans have spied Meri posting from Utah, where she owns a small inn. Is it possible that Meri is planning to move to Utah permanently? Anything is possible, but fans likely won't officially learn of any significant changes, if there are any, until Sister Wives debuts for another season.