'Sister Wives': Teaser for New Season Suggests Christine Might Be Done With Polygamy
One of Kody Brown's wives may have reached the end of her rope when it comes to polygamy. In a just-released teaser for the upcoming season of Sister Wives, Christine Brown makes it clear she isn't interested in living with the rest of the Brown family on their Coyote Pass property in Arizona. Some of her comments in the trailer suggest that she might even be ready to give up on her plural marriage altogether.   
Tensions are running high on the new season of 'Sister Wives' 
In the new season of Sister Wives, the Browns' are still dealing with the effects of the coronavirus (COVID-19) pandemic. To keep everyone safe, Kody is forced to shuffle between the homes of his four wives. 
"We've basically been quarantined for each other for the past six months," Meri Brown says in the teaser," which TLC shared on Twitter on Oct. 12.  
The separation is taking its toll on the family — and leaving some to question their future together.
"What COVID's brought out is how much we want to be a family. Or not," Christine Brown says.  
'Sister Wives' star Christine Brown calls her marriage 'dysfunctional'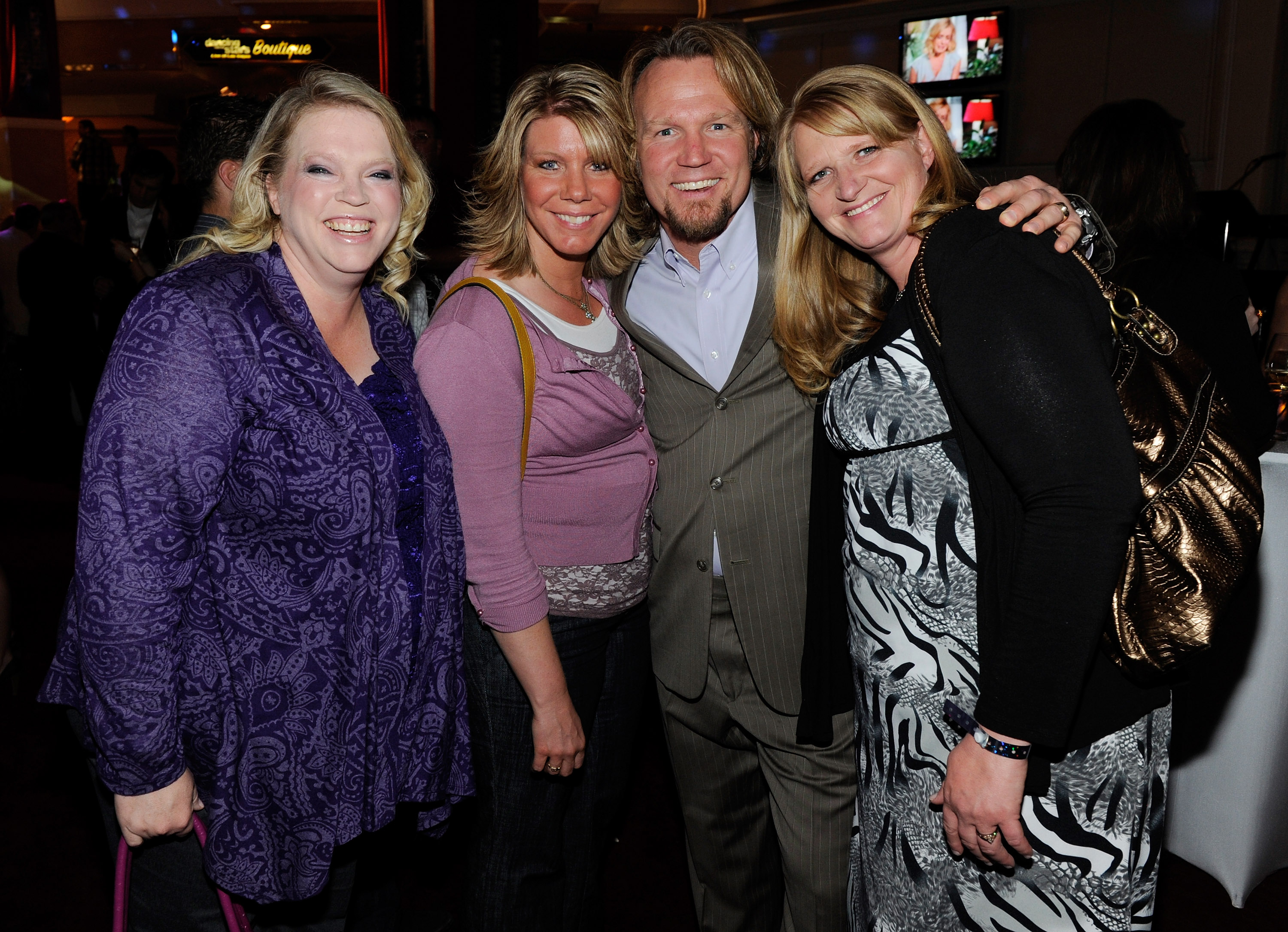 Christine has made it clear in the past that she is interested in leaving Arizona and moving back to the family's home state of Utah. When the Browns gather to discuss how to divide the Coyote Pass property — where they are hoping to build separate homes for each wife — Christine's lack of enthusiasm for the plan is evident. 
"The best I can give today is just to pretend," Christine says. "I don't want to move on the property. I want to move back to Utah." 
Christine then reveals she doesn't want to live in such close proximity to her sister wives. She also mentions how broken her marriage to Kody is. 
"Why would I want to live on the same property with a dysfunctional marriage, where right over there, he's got a full-functioning marriage? Who would ever want to live like that?" she says. 
This isn't the first time Christine has expressed her frustrations about her relationship. "I can't do marriage with Kody anymore," she told her sister wife Meri in an episode of Sister Wives that aired earlier in 2021. She also talked about feeling like her opinions don't matter when it comes to major family decisions.
Christine isn't the only wife who may not want to remain part of the family.  
"They question if I'm going to stay," Meri Brown says of her fellow sister wives. "I've considered everything." 
Kody Brown lashes out at Robin Brown
While Meri and Christine are questioning how committed they are to their polygamous relationship, their sister wife Robyn Brown is taking on more of a leadership role in the family, especially when it comes to enforcing COVID safety protocols. That doesn't sit well with Kody. 
"It pisses me off. They're looking to Robin like for some kind of approval," he says. Kody makes it clear that no matter what his wives might think, he's still the boss. "I don't have a head wife in this family," he says.  
A new season of Sister Wives premieres Sunday, Nov. 21 at 10 p.m. ET on TLC. 
Check out Showbiz Cheat Sheet on Facebook!