'Sister Wives' Updates: The Brown Family Debates Leaving Flagstaff and Returning to Utah
Could the Brown family soon be on the move again? In the Feb. 21 episode of Sister Wives, the family discussed the possibility of moving back to Utah should laws criminalizing polygamy ever be relaxed. Perhaps not surprisingly, there wasn't universal agreement among the wives about whether a return to their home state would be a good idea, with most of the women making it clear they had no desire to move away from Flagstaff. But Christine Brown felt differently, saying she'd be thrilled to return to Utah if given the chance.  
The 'Sister Wives' family fled Utah nearly 10 years ago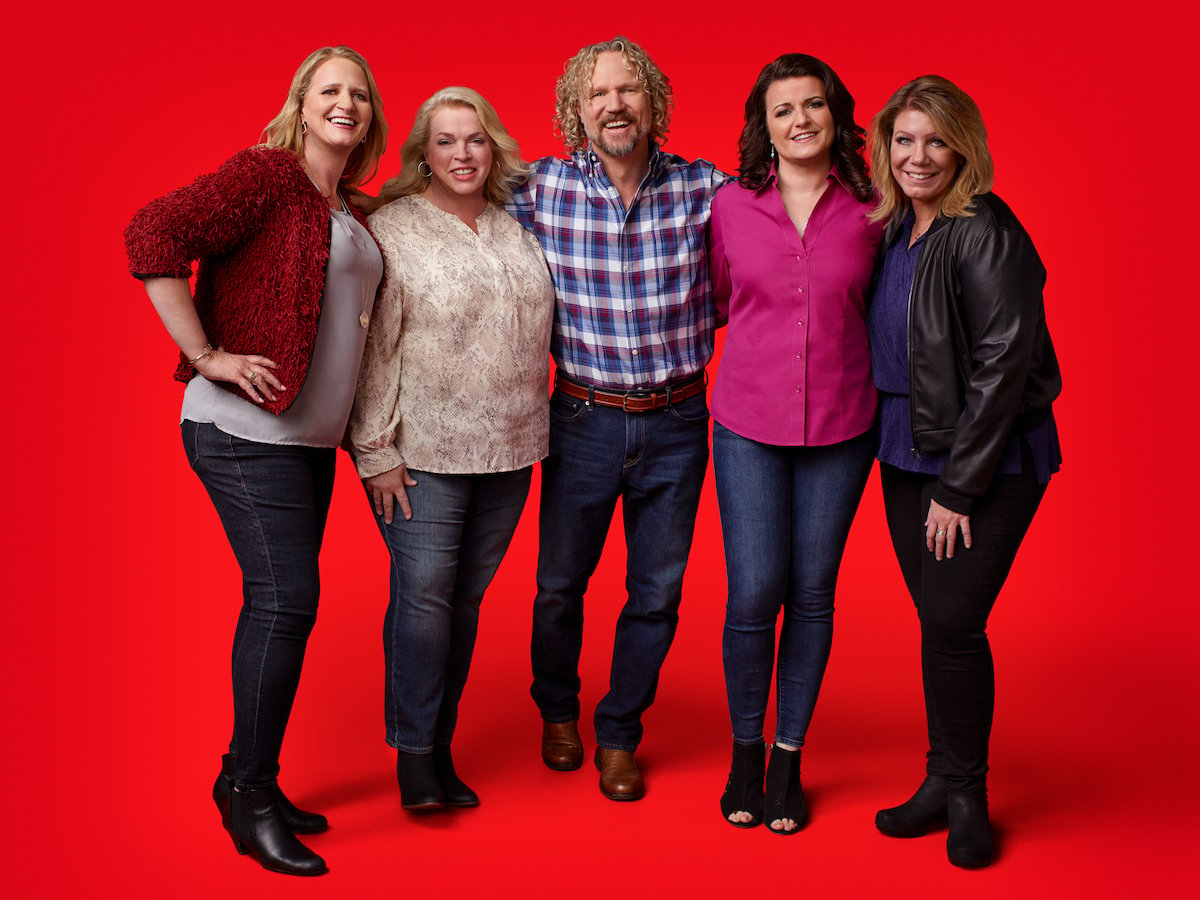 RELATED: 'Sister Wives' Star Meri Brown Jokes That She's 'Throwing a Wrench' Into Fan Speculation About Her Marriage to Kody Brown
The Brown family is originally from Utah. But nearly a decade ago, Kody Brown and his four wives left the state because of its anti-polygamy laws. 
In the most recent episode of the family's TLC reality series, Janelle Brown recalled the family's traumatic flight from Utah in 2011, when they left because they feared they could be prosecuted because of their polygamist lifestyle. "We felt like we had been exiled," Janelle said. 
Robyn Brown says her home is in Flagstaff and she doesn't want to return to Utah
During a meeting at Meri's house, Kody, Robyn, Janelle, and Meri Brown discuss recent efforts to change Utah's anti-polygamy laws. Christine joined the conversation via speakerphone.
The Browns discussed whether they might move back to Utah if they no longer feared they'd be targeted for arrest.
"Would you be OK with Utah if [polygamy] was, like, decriminalized? If it was just like a parking ticket?" Kody asks his wives. "Wouldn't it be cool?"
Robyn Brown called her husband's question "crazy" and made it clear she had no interest in moving again. "It just makes me upset and mad. I'm home, in Flagstaff. We're good," she said. 
Meri and Janelle also seemed stunned by Kody's question. "I really love Flagstaff," Janelle said. "I'm flourishing here. I want to stay here."
(In May 2020, Utah changed the penalty for polygamy, making it an infraction rather than a felony in certain cases, the New York Times reported. This episode was filmed while the change was still being debated in the state legislature.) 
Christine Brown says she'd love to move back to Utah 
While Meri, Janelle, and Robyn were less than thrilled by the idea of moving back to Utah, there was one wife who felt it might be a good idea.
"Flagstaff hasn't been great for our family. It hasn't," Christine Brown said. "I think that Utah's home."
But even Kody doesn't seem sold on the idea of giving up life in Flagstaff. After getting a largely lukewarm reception from his wives, he quickly backtracked. 
"I'm not saying I want to move there," he said. "I'm just wondering if it would make a difference [if the laws were changed]. I don't want to move there."
While live-tweeting the episode, Kody referred to his question as a "trial balloon." He said he raised the issue in an effort to find out if moving to Flagstaff was "the right decision."
Christine, however, was still holding out hope that Utah could be in the family's future. But she said, she was going to wait to press the issue.
"If the law does pass, by some flippin' miracle, then at that point, I'll talk to [them]," she said. 
New episodes of Sister Wives air Sundays at 10 p.m. ET on TLC.