'Sister Wives': Why Did the Brown Family Decide to Leave Las Vegas and Move to Arizona?
Sister Wives returns to TLC on Sunday, January 5, and since last season, there have been some big changes in the Brown family.
Sister Wives returns to TLC on Sunday, January 5, and since last season, there have been some big changes in the Brown family. Janelle and Kody Brown's daughter Maddie gave birth to a baby girl, Meri's daughter Mariah got engaged to her girlfriend, and Christine's daughter Aspyn graduated from college. But the biggest development for the Browns is their move from Las Vegas to Flagstaff, Arizona. 
The big move seems like it will be a major plot point in upcoming episodes, based on the trailer for the new season. Relocating to a new state causes tension between Kody and his four wives, puts financial strain on the family, and pits them against their new neighbors. So, why did the Browns chose to relocate in the first place? 
The Brown family wanted a change of pace 
The Brown family originally lived in Utah. But they relocated to Las Vegas in order to escape that state's strict anti-polygamy laws. However, after a few years in Nevada, they decided to it was time to move on. 
"We are looking forward to cooler temperatures, the mountain air, scenic views and the slower lifestyle of Flagstaff," the polygamist family told People in 2018, when they first announced their intention to move. 
The family also wasn't sure that Las Vegas was the best place to raise their kids. 
"Vegas changed a lot over the last few years. So we started worrying a lot more about what the kids are getting exposed to," Robyn Brown said, according to In Touch Weekly. 
"We needed to move out. We needed to make an adjustment. The timing was just right for getting our kids out of Las Vegas and into a safe place," explained Kody.
In a 2019 Twitter post, Kody also said that the family was "living as exiles in Las Vegas." While the original plan had been to move back to Utah, they eventually settled on Arizona. 
Did the 'Sister Wives' family make a mistake by moving to Arizona?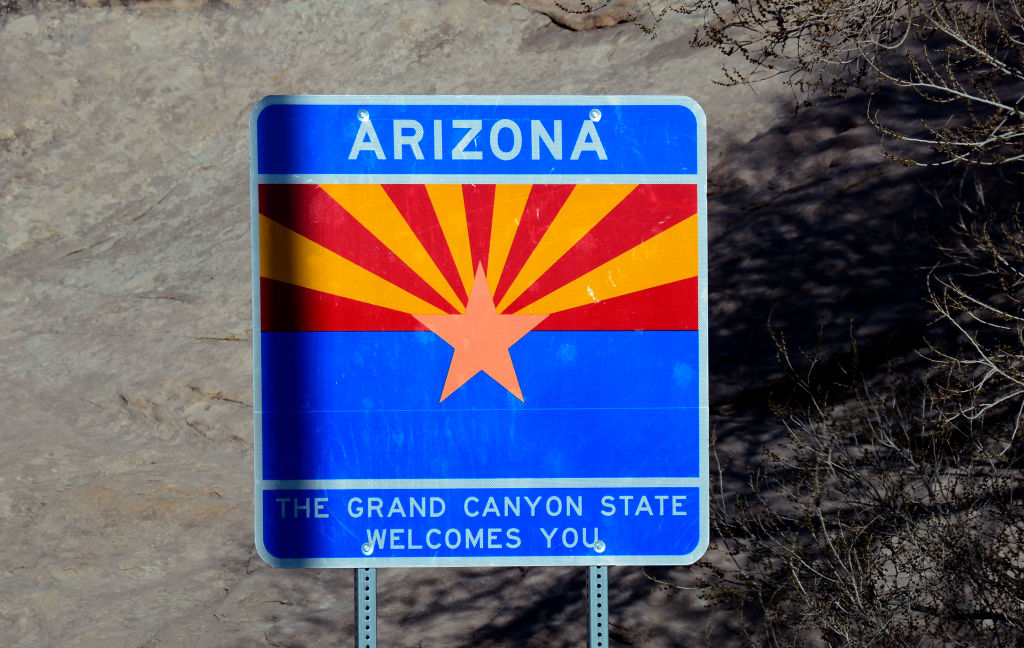 While it sounds like the Browns had some good reasons for leaving Las Vegas, the latest trailer for their show suggests moving has created a whole new set of problems for the family. 
"Financially, we're drowning," wife Christine says in the trailer for the new season. Her sister wife Janelle, who is a real estate agent, explains that she's struggling to sell the family's houses in Las Vegas. "There's been no interest in the homes," she says. 
"We're paying five mortgages with our land," Kody says during a meeting with his wives. He's hoping to persuade them to go along with his plan to build one large house for them to share on a property they've purchased in Arizona. But not all the women are on board with that plan. In the meantime, the family is split up between a mix of new homes they've purchased and rentals. 
Aside from causing financial strain, the Browns have found that the community in Flagstaff aren't very welcoming. Someone even called the cops on Meri and Kody as they were moving her into her new house. Apparently, the neighbors weren't happy to have a members of a plural family living next door. 
Will the Brown family's new life in Arizona be a success? Find out when Sister Wives premieres Sunday, January 5 at 10/9c on TLC.