What Sitcoms Did TV Legend Betty White Play in?
Betty White is an absolute legend. The actor has become more than just a fixture on television shows. She has developed into a pop cultural icon in her own right. Take, for instance, the successful 2010 fan campaign to get White to host Saturday Night Live at the age of 88. But looking back at her epic career, exactly which sitcoms has White starred on over the years?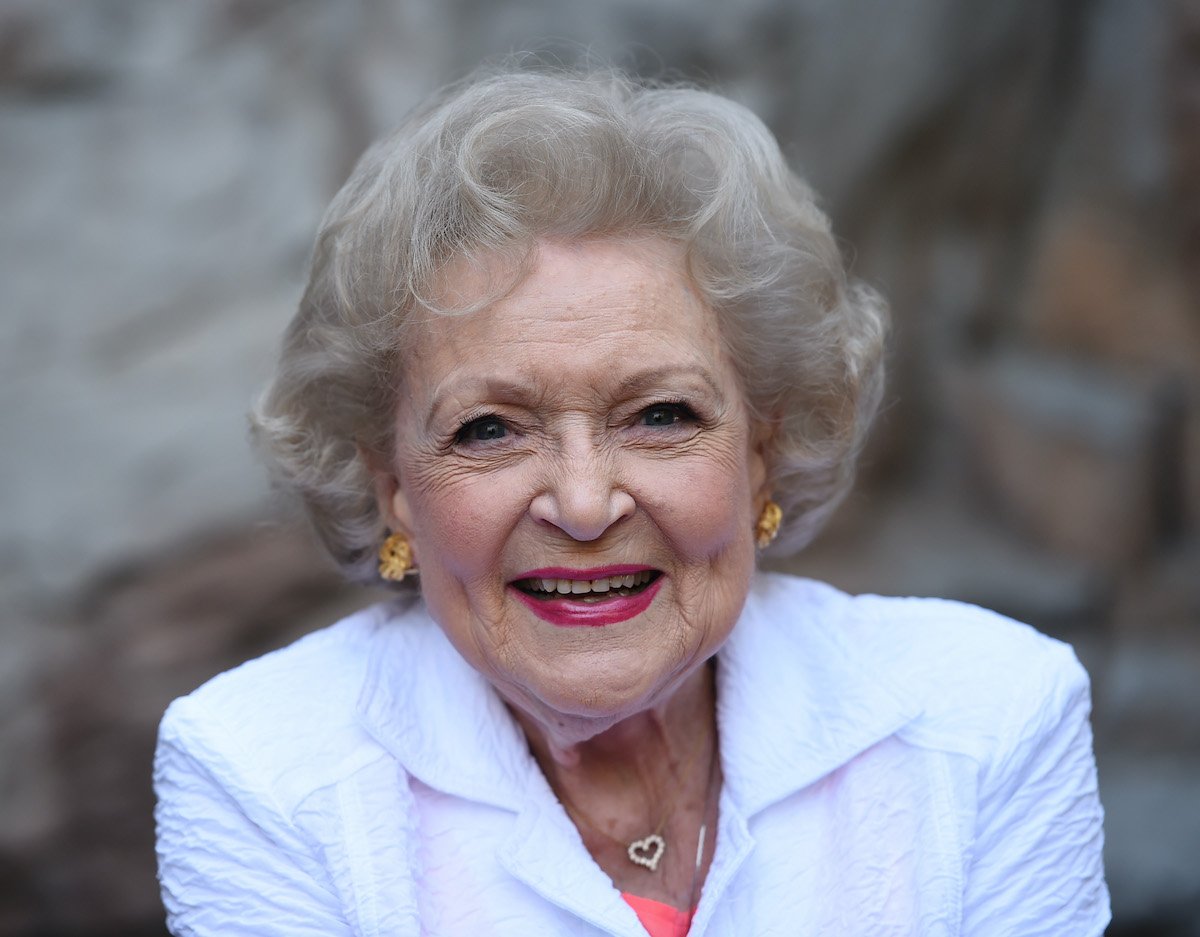 Betty White's television career dates back to the early 1950s
Although White made her television debut with a bit part on Hollywood on Television in 1949, she led her first sitcom all the way back in 1953. The actor plays the title character in the syndicated series Life with Elizabeth, which ran from 1953 to 1955. And White even served as a producer, among the first women to produce to do so. The show also led to her first Emmy win.
Right from the outset, it was clear White had a knack for comedy. And over the years, she established herself as a TV personality on game shows and talk shows. She made frequent guest appearances on TV and was a recurring panelist on game shows such as Match Game and You Don't Say! in the 1960s and 1970s. But she also landed several more sitcoms, including Date with the Angels.
RELATED: Betty White Says This TV Legend Was 1 of Her Best Friends: 'She Was Dynamite'
The actor is best known for a pair of shows in the 1970s and 1980s
However, White's role as Sue Ann Nivens on The Mary Tyler Moore Show became one of her best-known to date. She won two Emmys for her work on the show. And after her debut in season 4 in 1973, White stuck around until the series ended in 1977. Even among that celebrated ensemble, the actor stuck out, a feat which she repeated nearly a decade later.
After a string of TV guest spots — most notably on Mama's Family — and the short-lived The Betty White Show, White found herself back on another major hit. The Golden Girls premiered in 1985 and ran for 180 episodes. As Rose Nylund, White added another Emmy to her collection. And the series' legacy has extended far beyond its 1992 finale, with new generations continuing to discover it.
RELATED: Betty White Explains Why She Never Had Kids — 'I Just Don't Think… I Could Manage Both'
But Betty White even starred on a hit show in the 2010s as well
The Golden Girls was such a hit, in fact, that White and co-stars Rue McClanahan and Estelle Getty tried to keep the magic alive. But spinoff The Golden Palace only lasted one season. White landed major roles on short-lived shows such as Bob Newhart's Bob, Maybe This Time, and Ladies Man. On Boston Legal and other series, she made guest spots and had recurring roles.
However, the queen of classic TV wouldn't land another full-time series regular role until 2010. Alongside fellow TV veterans Valerie Bertinelli, Jane Leeves, and Wendie Malick, White was part of the main cast of Hot in Cleveland. Until 2015, the series was the first original program on TV Land. And given White's wild experience in TV comedy, it's easy to see why it turned out to be such a hit.