Here Are Each of the Sitcoms Featured in 'WandaVision,' the Disney+ Original Series
Wanda Maximoff and Vision finally have a chance to live out their fantasy as a suburban couple. They quickly discover that life "as seen on television" is not as glamorous as it appears. 
From the Marvel WandaVision trailer, fans can see these superheroes sporting different outfits inspired by the popular sitcoms of each era. Here are a few of the references we caught in the official Disney+ trailer. 
'I Love Lucy'
Although they met decades later, these two start their WandaVision journey in the 1950s. The black-and-white era of Wanda and Vision takes inspiration from a few 1950s sitcoms. 
The most prominent is I Love Lucy, the story of one couple where the wife, Lucy, is always getting herself into trouble. Similar to the other 1950s sitcom, I Married Joan, Wanda can be seen dancing with Vision while wearing a wedding dress.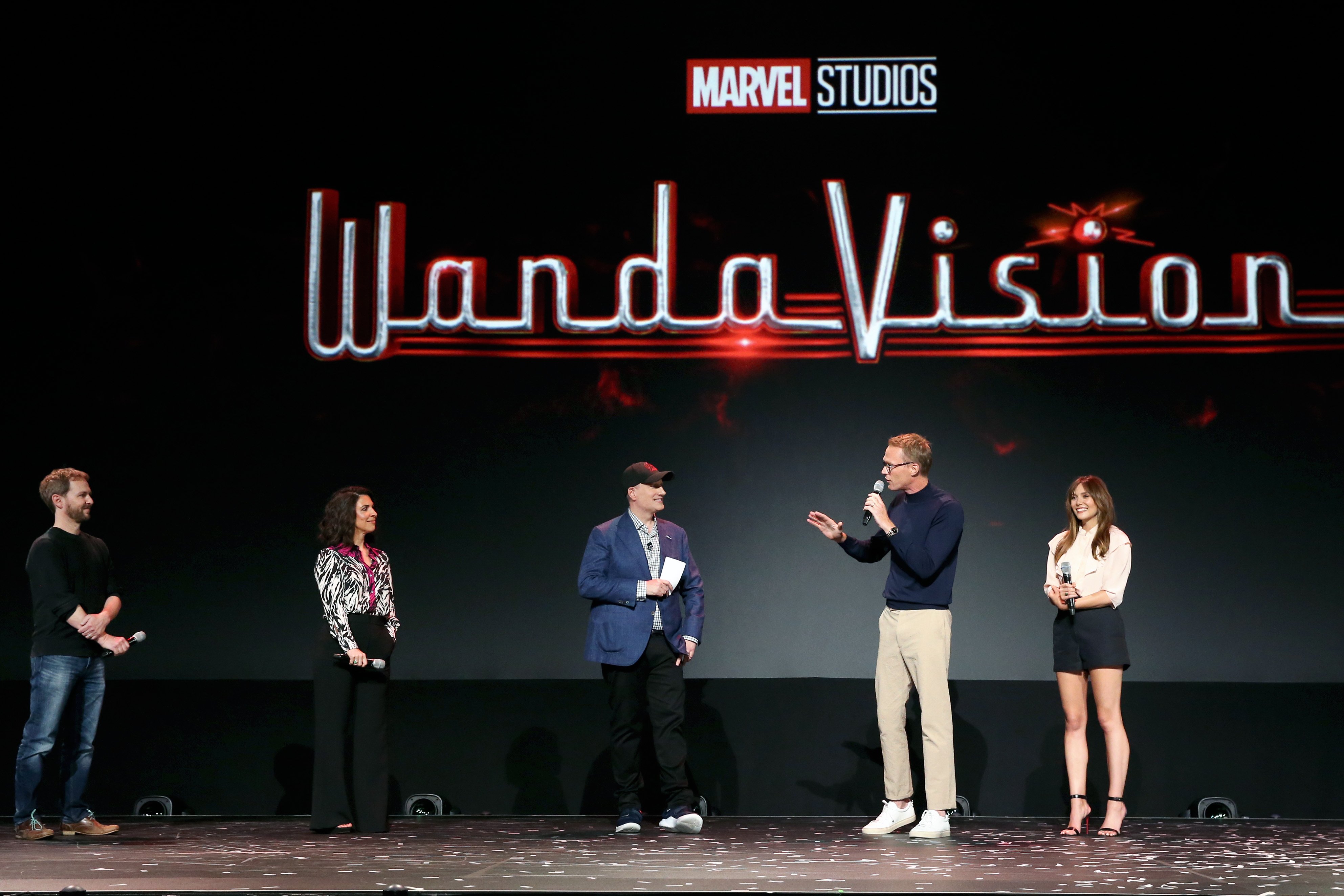 'Leave It To Beaver'
Moving along on the timeline, Wanda then sports wavey hair while answering the phone. This is a reference to the 1960s series, Leave It To Beaver, the "wholesome" story of one family where there's always a lesson to be learned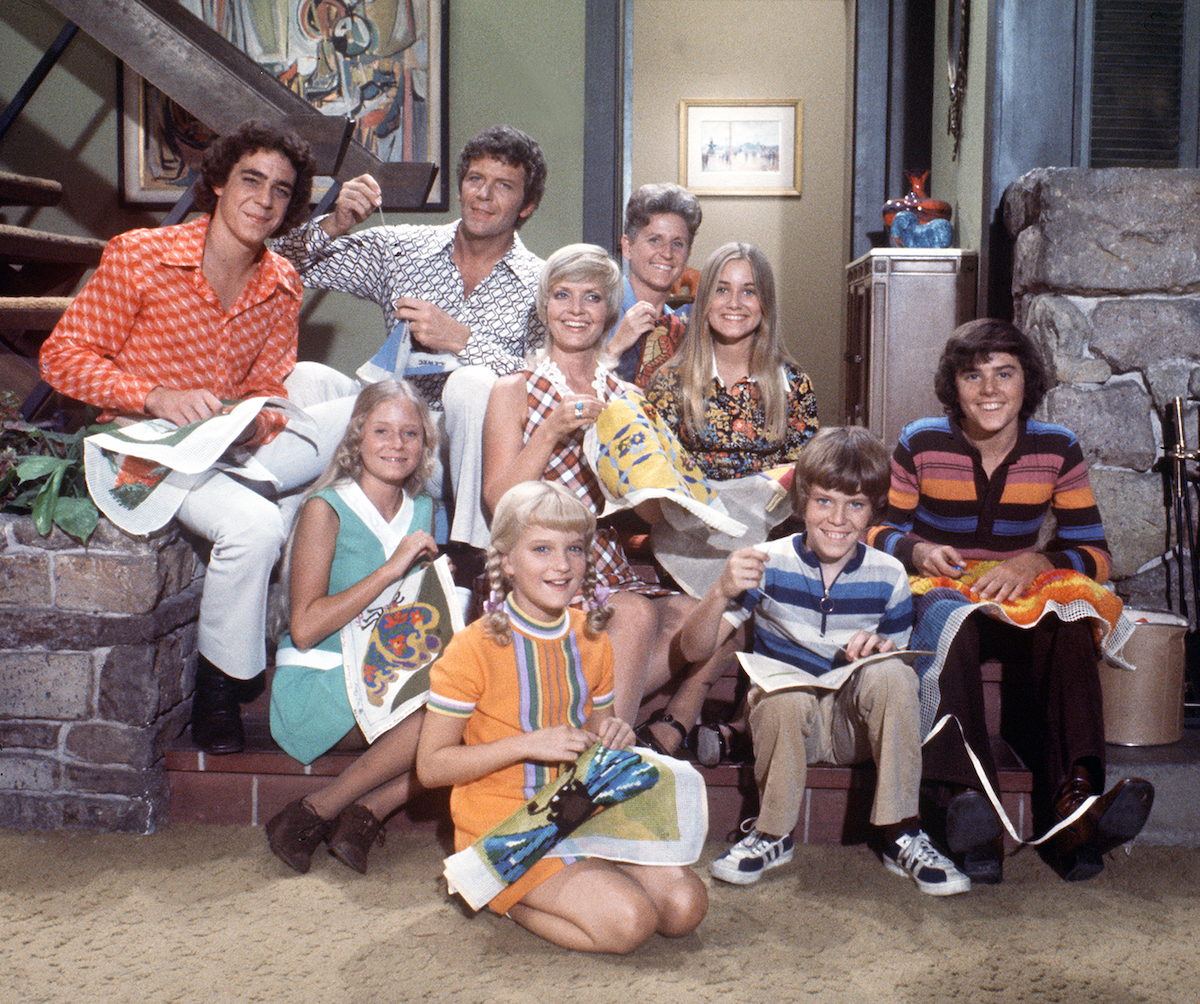 'The Brady Bunch' and 'That 70s Show'
The '70s was a time for long straight hair and groovy feelings all around. With the series now switching to color, Wanda wears a red and blue top reminiscent of the age of hippies. The most prominent shows from that time include The Brady Bunch, but since then, multiple sitcoms took inspiration from the era. Although That 70s Show was created in the 1990s, it takes place during the 1970s.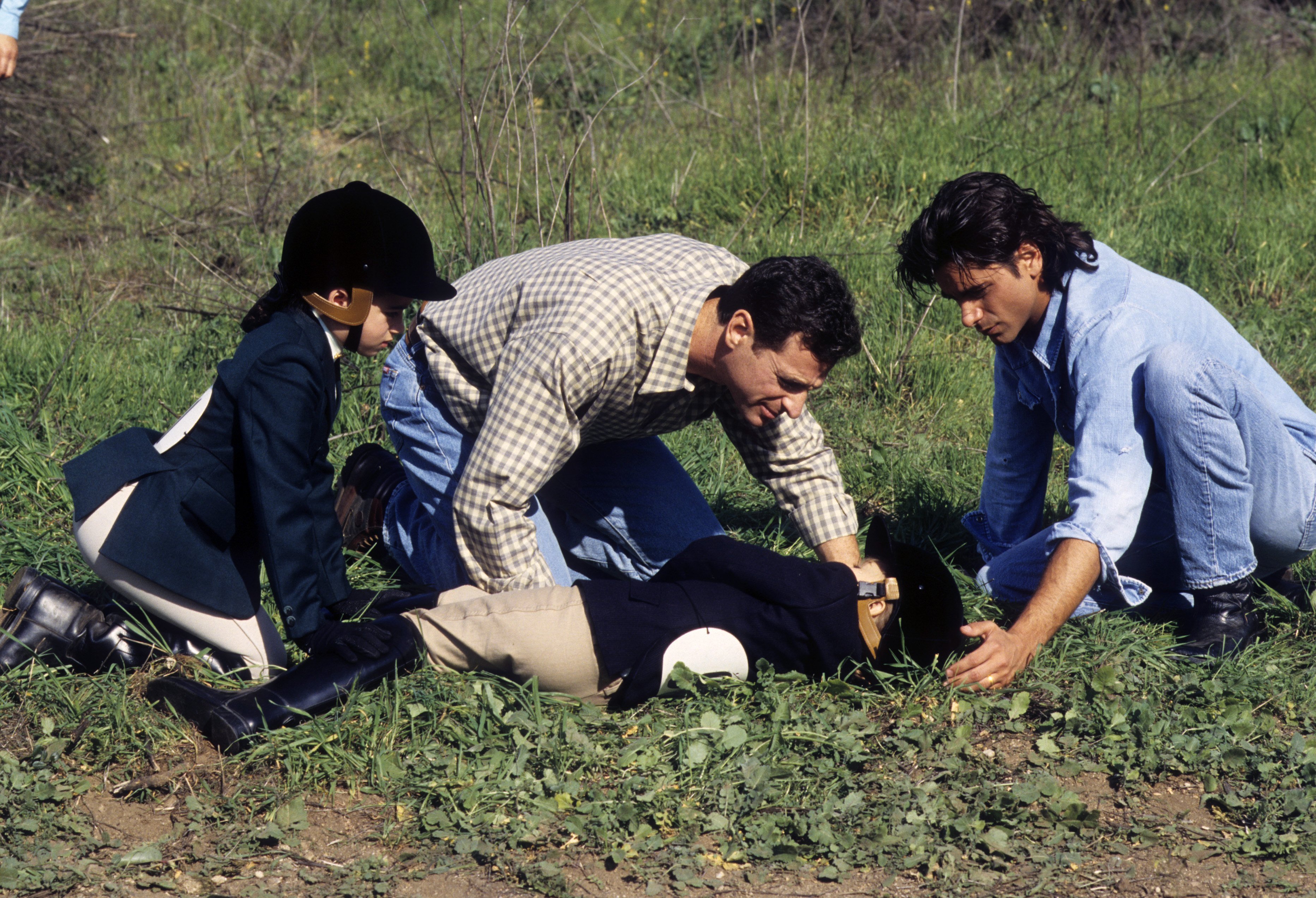 'Full House'
It may not exactly be a full house at the Vision residence, but for the 1980s, the couple references this television series, complete with flannel and big hair. According to Screenrant, the series also took inspiration from shows like Married with Kids and Family Ties.
'Rosanne' 
With even more flannel and even bigger hair, Wanda and Vision work their way into the 1990s. Although brief, in the trailer, fans caught a glimpse of Wanda with references to the sitcom Rosanne. This series ran for over a decade, telling the story of one matriarch navigating life, death, and everything in between. 
'Modern Family'
For the 2000s, there's no show quite like Modern Family, which tells the story of one extended family. Fans can see Wanda settling into a living room similar to Phil and Claire Dunphy's. However, when Wanda is standing in front of the stairs with her all-red costume, some fans noticed the references to Sabrina the Teenage Witch.
Marvel's original series, WandaVision premieres exclusively on Disney's streaming platform, where a number of Marvel movies are already housed. To learn more about Disney+ and to subscribe, visit their website.