'Six Feet Under': Adam Scott Almost Played David Instead of Michael C. Hall
No network makes hits like HBO. The Home Box Office network isn't afraid of controversy, pushing boundaries, or complicated plot lines and characters. Their strategy has worked for decades. With the long list of hits to their name, sometimes some of the greats go overlooked. Six Feet Under is one of those greats.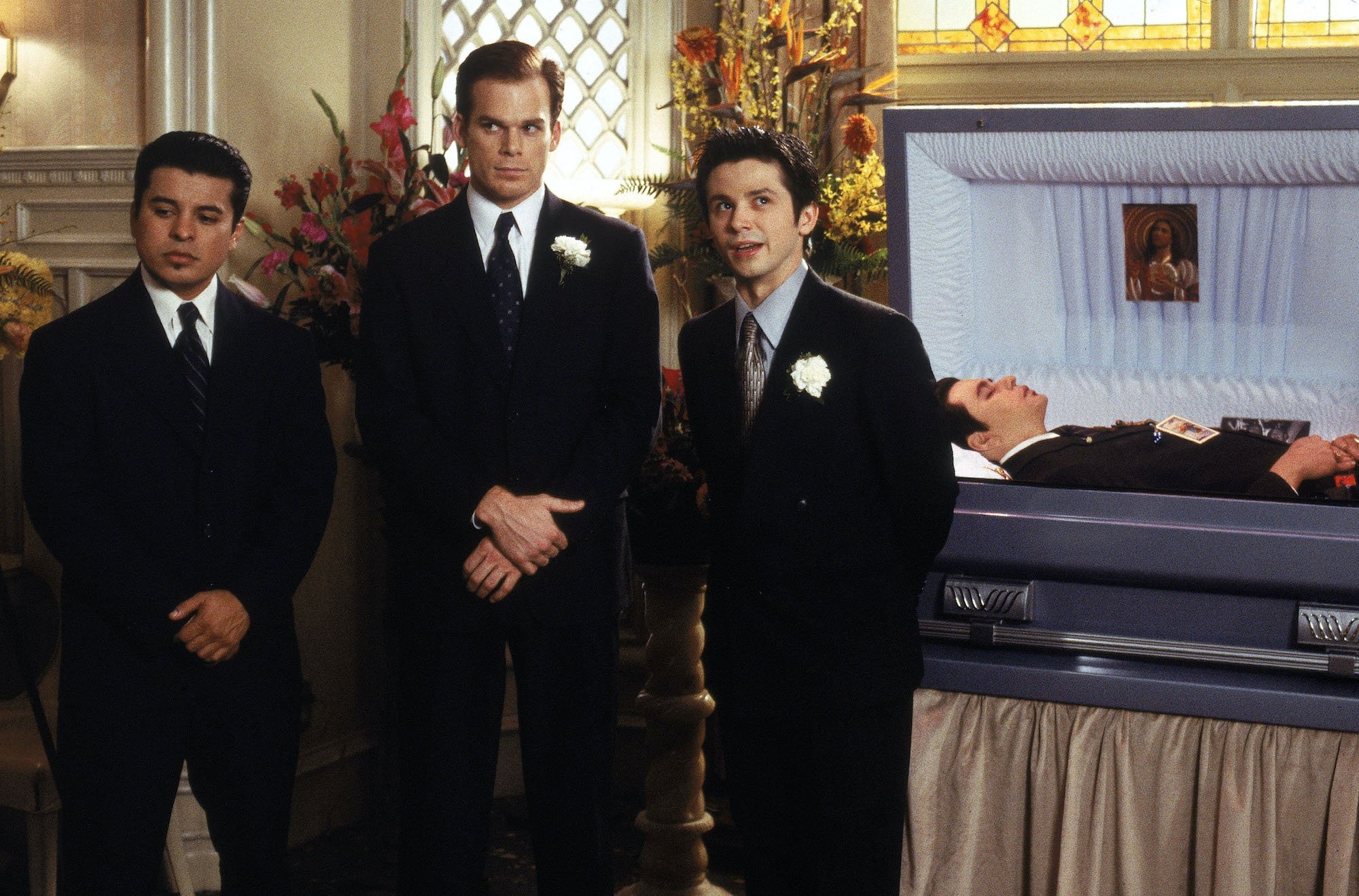 The show was cast perfectly, with all-stars and newbies playing the somewhat morbid Fisher family perfectly. Michael C. Hall played David, the middle Fisher child. According to Mental Floss, the role almost went to another actor. 
The cast of 'Six Feet Under' was basically perfect
The sounds of Ruth Fisher mourning her son, Nate Fisher, at his funeral are burned into the minds of all Six Feet Under fans. That's thanks to Frances Conroy, the actor who played Ruth Fisher. The Fishers, owners of a funeral home, were no strangers to death.
Throughout the series, the Fishers showed viewers another side to death, and what it means to live. Conroy was the ideal choice for Ruth Fisher. She could pull off the dutiful wife and mother, the woman finding herself after her husband's death, and the grieving mom perfectly. 
It's not just Conroy who was cast perfectly. The entire cast of Six Feet Under was perfect. The show looks at another side of death. The Fisher family is involved in death on a daily basis. It's their business. The Fishers are intimate with the technical side of passing on, but that doesn't mean the show was entirely dark. There were light moments and complicated relationships. The actors who played the Fishers were perfect for pulling that off. 
Adam Scott almost played David Fisher instead of Michael C. Hall
As with all shows, especially big HBO shows, there was a lot of competition for the parts in Six Feet Under. Hall was eventually chosen to play David, but he had some stiff competition. Adam Scott, of Parks and Recreation fame, auditioned to play the middle Fisher brother.
Peter Krause, who was cast to play Nate, also wanted the role of David in the beginning. Eventually, Krause was convinced to play Nate. That left Hall, Jeremy Sisto, and Scott in the running. Hall was chosen, even though he had no on-screen experience. Hall had only acted in stage productions up to that point. 
Scott wasn't the only comedy actor considered for a role on Six Feet Under. Anna Faris was considered for Claire, the youngest Fisher. She made everyone laugh, even though the scene wasn't supposed to be funny.
Michael C. Hall has had an amazing career since 'Six Feet Under'
Before Six Feet Under, Hall had no on-screen experience. His impeccable performance as David would change the course of his career forever. After Six Feet Under, Hall went on to star in another premium network show. Dexter ran for eight seasons on Showtime and is about to get a ninth. The show was similar to Six Feet Under in at least one way. Both shows are morbidly focused on death. But David and Dexter are nothing like one another. 
Dexter Morgan is a crime scene analyst by day and a vigilante murderer by night. The walls were closing in on Dexter at the end of season eight, which aired in 2013. The new season will pick up 10 years later, and Hall will be back to reprise his role as Dexter. Six Feet Under had a much more definitive ending, and viewers saw all the characters die. There's little to no chance fans will see Hall play David again, but luckily he will be back as Dexter Morgan. 
RELATED: 'Six Feet Under': Lauren Ambrose Was the Only Actor Who Didn't Play Her Character at the End of the Finale