'Six Feet Under': Anna Faris Couldn't Play Claire Because She Couldn't Stop Laughing
HBO is no stranger to making hit shows such as The Handmaid's Tale, which is all the rage right now. In the early 2000s, one of the shows in its lineup was Six Feet Under, a revered drama that followed a death-obsessed family fittingly operating a funeral home.
Although the show had some dark plots, it managed to incorporate humor to create a blissful blend of comedy and drama. During auditions, Mom star Anna Faris lost a key role because she was unintentionally funny.
Who was Claire Fisher in 'Six Feet Under'?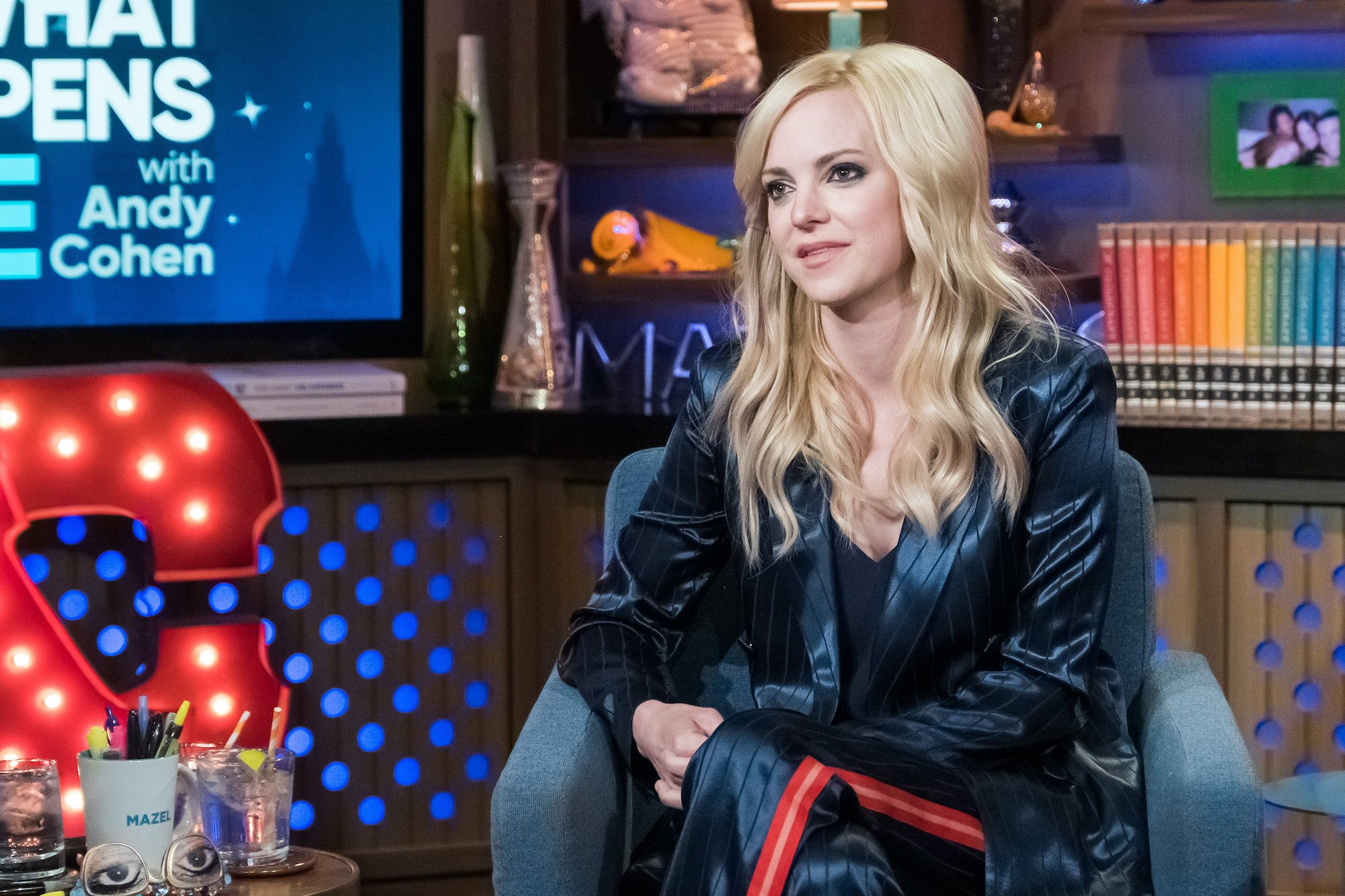 Claire Fisher was the last child of the Fisher family. She had a rough adolescence as she was constantly around grieving or dead people. When her father died in a collision on Christmas Eve, Claire had to drive herself to the hospital while high on crystal meth.
Claire always had a problem connecting with people her age. Most kids at her high school thought she was a freak. They called her little piggy among other names because she had trusted one guy enough to ask if she could suck his toes.
However, she got back at the boy Gabe by stealing a foot from their family's embalming room and planting it in his locker. The two were cold towards one another until they met again as Gabe came to the Fishers' to plan for his brother's funeral. They got to know each other, and a friendship ensued, which eventuality blossomed into a relationship.
However, Gabe's troubles proved too much for their relationship to withstand. He got involved in an armed robbery and skipped town. Claire showed love for art and was even accepted into LAC-Arts, which was an excellent fit for the youngest Fisher for a while until she found herself entangled in a sour romantic relationship and the school's politics.
Anna Faris didn't play Claire because she was unintentionally funny
Actor Lauren Ambrose played Claire for the eight seasons that Six Feet Under was on the air. However, the Faris had auditioned for the role but lost it due to an unfortunate reason. According to Mental Floss, Faris had auditioned to play Claire Fisher, but Alan Ball couldn't stop himself from laughing.
The publication reports that Ball found Faris' attempts to enact the scene where Claire finds out about her father's death while high funny. The showrunner kept laughing even though Faris wasn't trying to be funny and wasn't aware that her enacting was hilarious.
Faris told Entertainment Weekly that "it was a really serious scene. She learns that her dad dies. She's high, and Alan Ball just started cracking up. When I finished, he said, 'wow, you really are funny,'…it felt good, but still-what am I doing that's so funny?"
Faris' audition wasn't the only weird one. Frances Conroy, who played the Fisher family matriarch Ruth, believed Ball focused too much on her pink shoes. Mental Floss also reports that when Conroy received a callback, she decided against wearing the pink shoes she'd worn to the auditions because her future boss had fixated so much on them. Aside from the shoes, Conroy also had a white anklet on in the initial meeting, which she believed the creative team incorporated into Ruth's wardrobe.
What's next for Faris?
Faris has enjoyed success in mostly comedy with various hits like The Dictator alongside Sacha Baron Cohen, I Give It a Year, and What's Your Number opposite Chris Evans. From 2013 Faris played a co-lead role in Mom alongside Allison Janney. Faris's character on the show was a reformed alcoholic looking to reconnect with her mother.
She, however, left the series after seven seasons in 2020 to pursue other avenues. After she departed from Mom, Faris starred and produced Summer Madness and added another writing credit in the production of Saffron Burrows.