'Six Feet Under' Wasn't Michael C. Hall's First Acting Job, But It Was His First On-Screen Role
For most of our favorite TV stars, it's hard to tell they're even new to the screen when they make their debut because they're so talented and seem so experienced in the art. This is because most of them had their start in industries similar to TV — but without the lights, camera, action.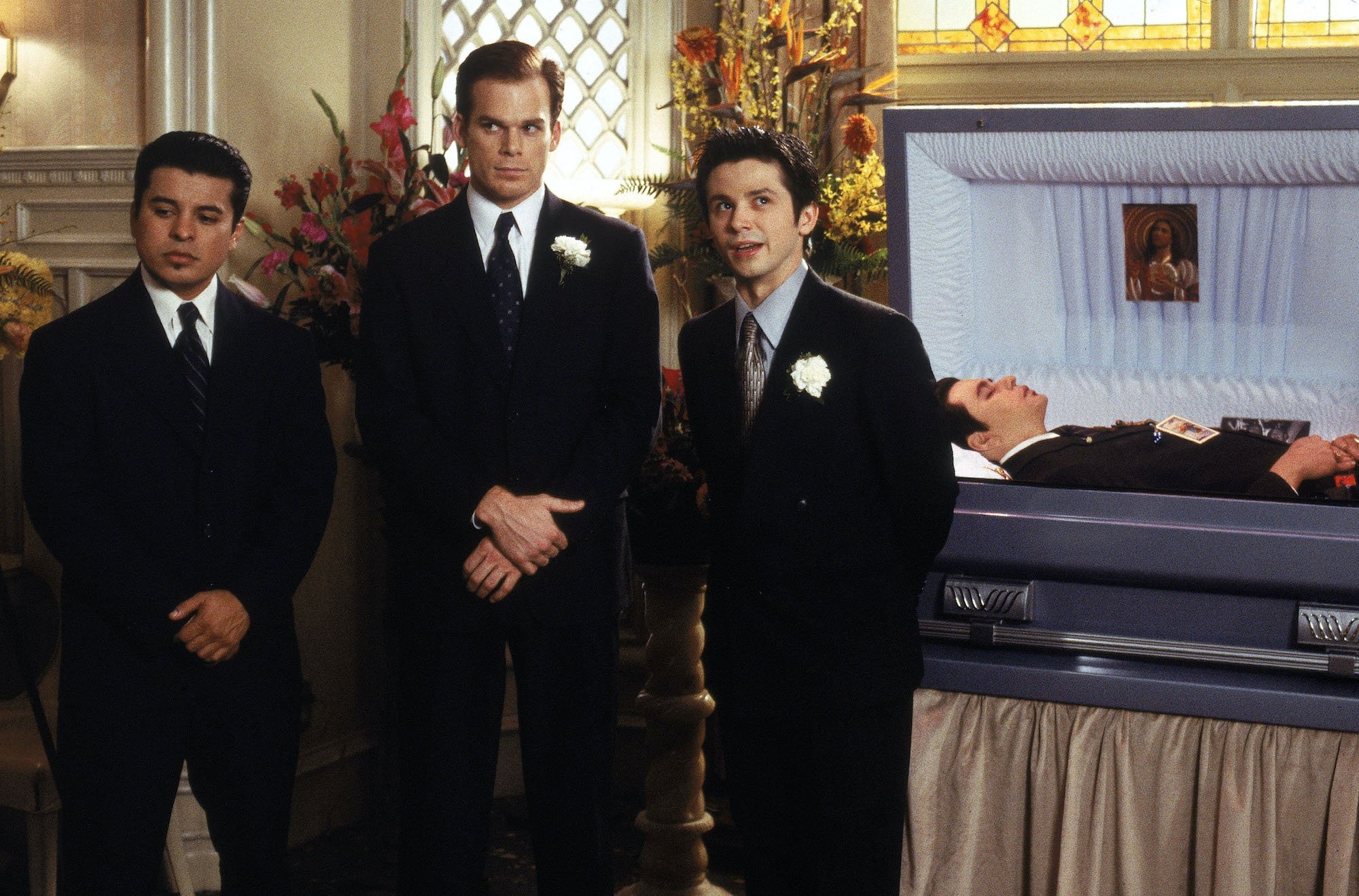 This was the case for Six Feet Under's Michael C. Hall, who made his on-screen debut as David Fisher on the show before making a name for himself in Hollywood for more than two decades after.
Michael C. Hall started his career in theater
After completing the Graduate Acting Program at New York University's Tisch School of the Arts, Hall went on to get his start in acting with the Emcee role in Sam Mendes' 1999 Cabaret revival on Broadway.
Theater is far from just his start, however. Hall has always had a passion for the art and found himself going back to it even after some big award wins and nominations in TV including a Golden Globe win for his performance in Dexter.
According to Looper, Hall portrayed shady lawyer Billy Flynn in the musical Chicago while taking a break from Six Feet Under in 2002, returned to the stage in 2013 after the finale of his second hit TV series Dexter, to star in the glam-rock musical Hedwig and the Angry Inch, and again in 2015/2016 as Thomas Newton in Lazarus.
Playing David Fisher on 'Six Feet Under' was his Hollywood debut
Although Hall made an appearance in As the World Turns as Jerry Klein in 1999, his prominent role as David Fisher in Six Feet Under would jumpstart his career and bring a lot of attention to the actor and his incredible talent.
After losing their father, Nate (Peter Krause) and Hall's character David inherit ownership of the Fisher & Sons Funeral Home, where they often start the show with conversations with the dead — most notably, their father. David, in particular, struggles with coming into his own as a gay man and is often uptight and conflicted.
Later, David comes to terms with his homosexuality, settles down with his long-time boyfriend Keith Charles, and adopts two children. Unfortunately, tragedy strikes the middle child again, taking Keith's life in a murder, in this series centered around death.
A man of many talents
If there's one thing we know about Hall, it's that he's a man of many talents. Not only has he played a series of diverse characters between his theatrical, TV, and movie roles, but the Dexter star has also skillfully sung Bowie Songs in Lazarus (among other hits in theater) and teamed up with a theater co-star to play at a tribute concert called Radiohead: Obsessed.
More recently, however, fans are getting a highly anticipated Dexter revival, announced just before the leading star revealed, "We're trying to make things right."
Coming fall of 2021, fans will be reintroduced to Dexter with a season nine, following a controversial and arguably low-rated finale in season eight. While much hasn't been said about the new season, it has been revealed that the leading man is cooped up in New York now, under the alias Jim Lindsay — a local shop's salesman.
Even though Dexter is getting all the attention right now, Michael C. Hall has also released a new movie as Brad in John and the Hole and has a voice-acting project in post-production for The Gettysburg Address. With that being said, it's safe to say we can expect much more from the Hollywood star in the coming years.
RELATED: 'Dexter' Star Michael C. Hall Was Diagnosed With Cancer While Filming and Kept It a Secret