'Six' Creators Reveal Which Modern-Day Pop Star Influenced Each of Henry VIII's Wives in the Musical
Six is a new musical about the infamous King Henry VIII's six wives. Why are he and his royal ladies so well-known? In case you slept through history class, Henry VIII divorced two of them and beheaded two others. Also, for Anne Boelyn, his second wife, he broke the entire country away from the Catholic Church just so he could marry her. So yeah, it makes for a good story. In the musical, all six women sing about their (mostly tragic) lives: Catherine of Aragon, Anne Boelyn, Jane Seymour, Anna of Cleves, Katherine Howard and Catherine Parr (yes, he had a thing for Catherines).
Recently, the creators of the up-and-coming musical, Toby Marlow and Lucy Moss, revealed in an interview that all six queens had very specific real-life inspirations. Because the show runs like a singing contest, each of Henry VIII wives in Six were influenced by modern-day famous female artists. Singers like Adele and Rihanna added aspects to each character's personality, appearance, and their song's style of music. Some queens go hard with a ballad, while others get down to hip hop beats.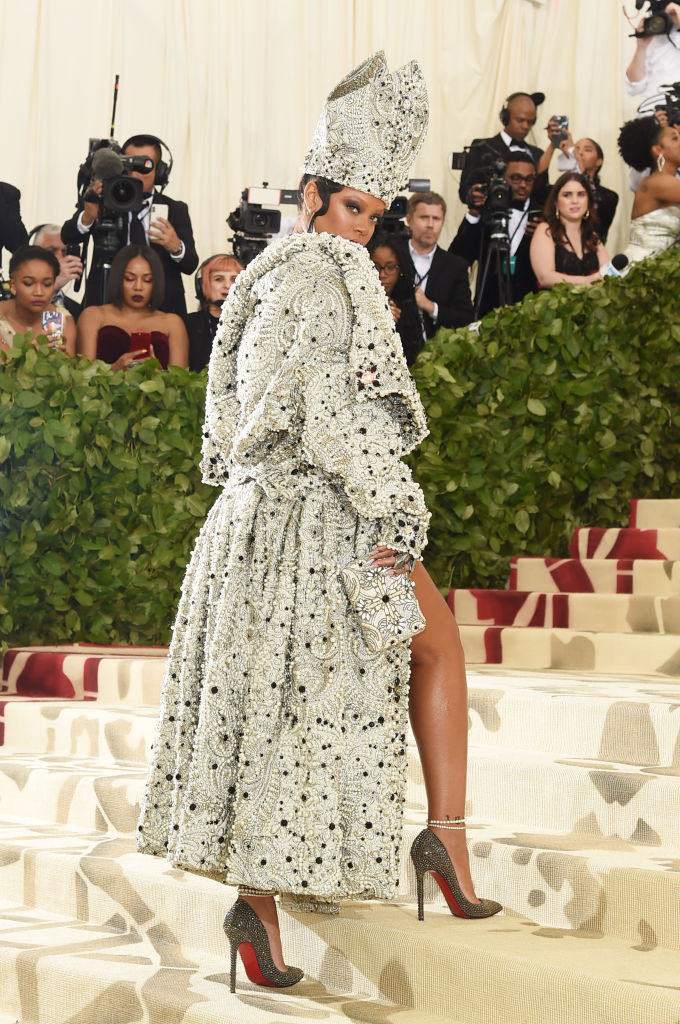 'Six the musical: contemporary divas inspired Henry VIII's queens
Six is set up like a reality competition show, in which each contestant, or queen, shares her story through song, regaling the audience with their personal trials and tribulations of being married to King Henry VIII. It becomes a kind of oppression Olympics; who had it worst? (It's a tough question to answer; remember that TWO of them lost their heads).
The writers behind Six, Marlow and Moss, told the Chicago Shakespeare Theater that all six characters who appear in the show have ties to modern-day queens of song.
"Each Queen as we imagined her has a few parallels in the modern-day pop world, and each song is influenced by a number of contemporary singers," Marlow said.
"You can see these parallels in Six's design, as well," Moss added. "Our costume designer, Gabriella Slade, was inspired by the pop stars we used as the basis for each Queen." So which current day pop princesses and rap divas inspired the vibe behind each of the Six wives?
Catherine of Aragon is Beyoncé: 'OK ladies, let's get in Reformation'
Catherine of Aragon was Henry VIII's first wife, and they were married for twenty-four years. She is known for being a badass who would not back down when her husband wanted to shut down the marriage so he could chase Anne Boelyn around.
"Aragon is the Beyoncé of the group," Marlow confirmed. We think the Lemonade creator would approve of Catherine's hardcore Tudor-era feminism after being faced with a cheating husband.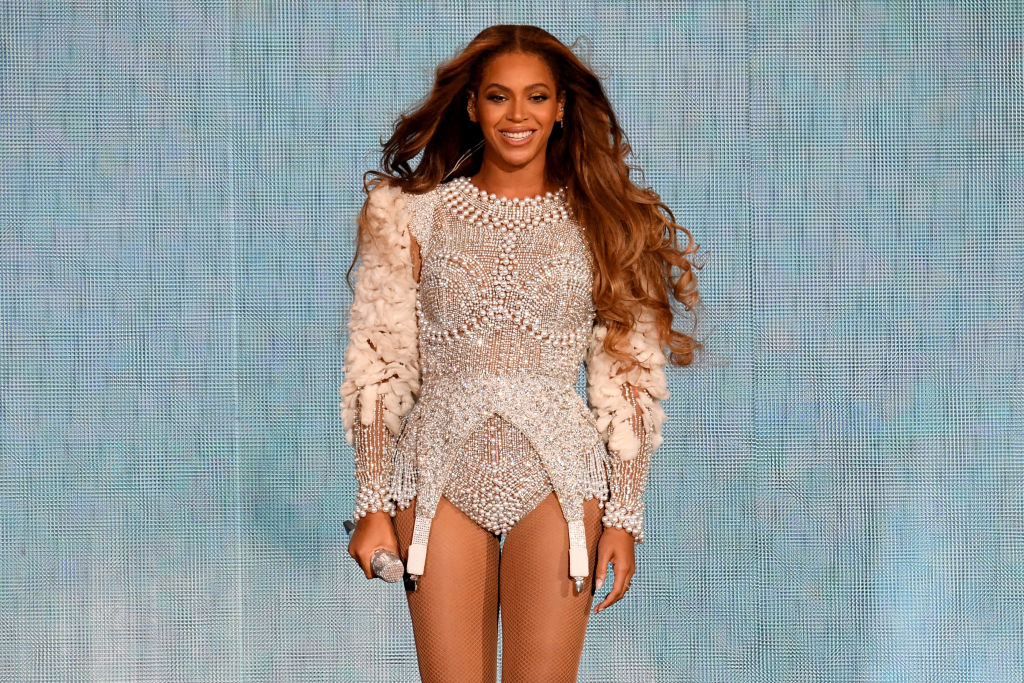 How did the costume designers combine "religious Spanish princess" with "Queen Bey?"
"You'll see the classic Tudor sleeves along with an ornate Beyoncé-style headpiece," Moss explained. "It's a mash-up between a contemporary pop and Tudor silhouette."
Anne Boelyn is Avril Lavigne: and it indeed got very complicated
Next came Anne Boelyn, inarguably the most famous of the six wives.
"Traditionally she's taken very seriously, so we wanted to flip that on its head," Marlow explained. Because Anne Boelyn's name is associated with so much drama (adultery) and trauma (getting her head cut off), Marlow and Moss gave her a lighter touch, but with a sassy edge.
The writers wanted to make Anne Boelyn "fun and carefree—like Lily Allen or Avril Lavigne."
The result? Anne Boelyn is one of the most surprisingly funny characters in Six.
Jane Seymour is Adele: cry into your pillow with poor Jane
Henry VIII's third wife was Jane Seymour, self-described in Six as the only wife he "ever truly loved." Tragically, Jane died in childbirth. Her song in the musical is a heartbreaking story of a woman who truly loved a king, gave him an heir (his only wife to bear a son), and then didn't get to raise her own child.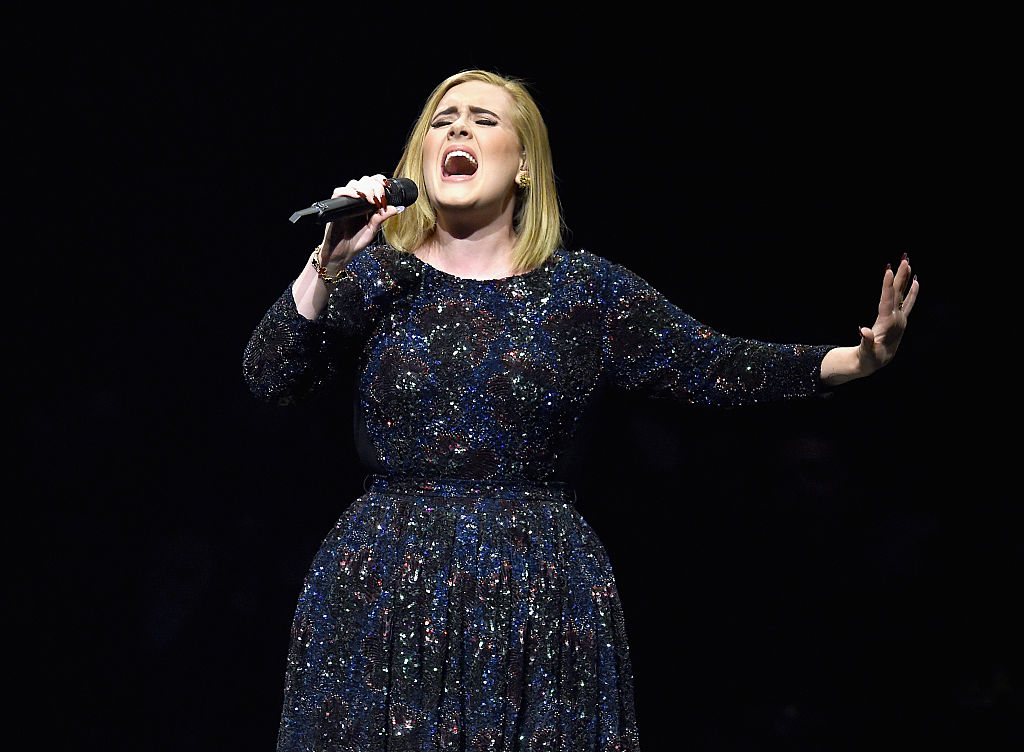 "Jane Seymour is inspired by Adele," Marlow said. And who else but the queen of songs-that-make-you-sob-in-the-shower to carry Jane's huge bummer of a story? Marlow also referenced the pop artist Sia as another inspiration.
Anna of Cleves as the German Rihanna or Nicki Minaj: getting down, Tudor-style
Anna of Cleves has a very different story than the rest of the wives. Henry VIII liked her portrait, so he decided to take her as his wife (it was that easy back then). But when he saw her in person, he changed his mind. Despite that humiliation, Anna got to spend the rest of her life hanging out in palaces and manors that Henry VIII gifted her. He divorced her after six months, sure, but … that meant she never had to deal with the king's temper (or affairs). So yeah, the least conventionally attractive queen might have won this round.
That's why Anna's song is a celebration. It's the most dance-heavy, and hip-hop influenced, which is why the contemporary influences make sense.
"Anna of Cleves' song is this Rihanna/Nicki Minaj parody," Marlow said.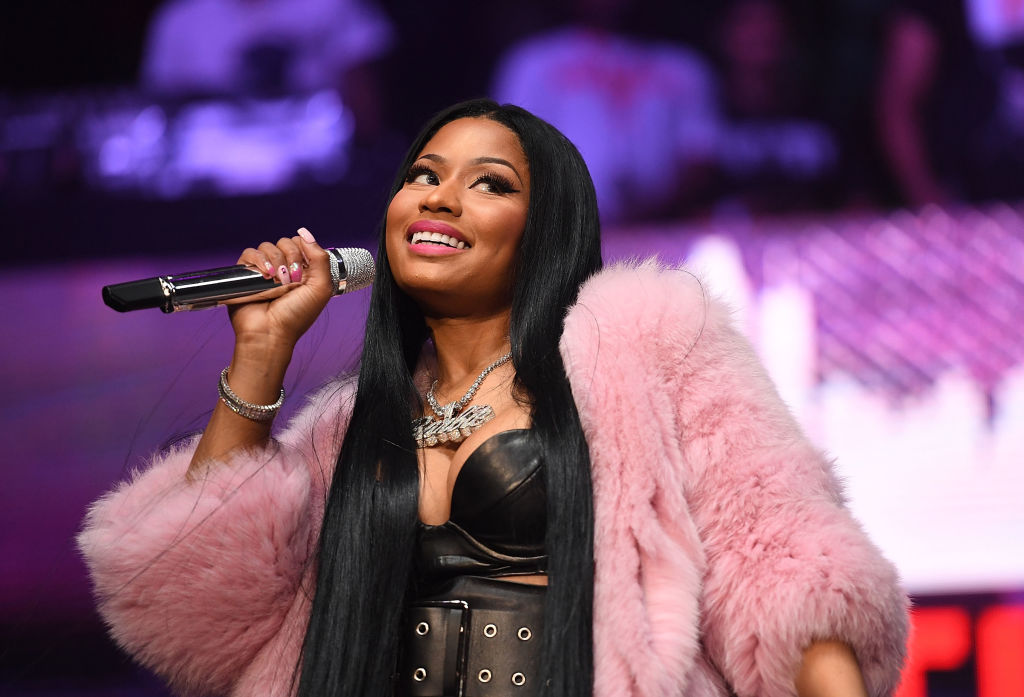 Katherine Howard is Ariana Grande and/or Britney Spears: it's in the pink ponytail
Henry VIII's fifth wife, Katherine Howard is known for being a flirty and beautiful lady in waiting who eventually met the same fate as Anne Boelyn. She captured the eye of the king, but many other men too–meaning Henry had her decapitated for adultery.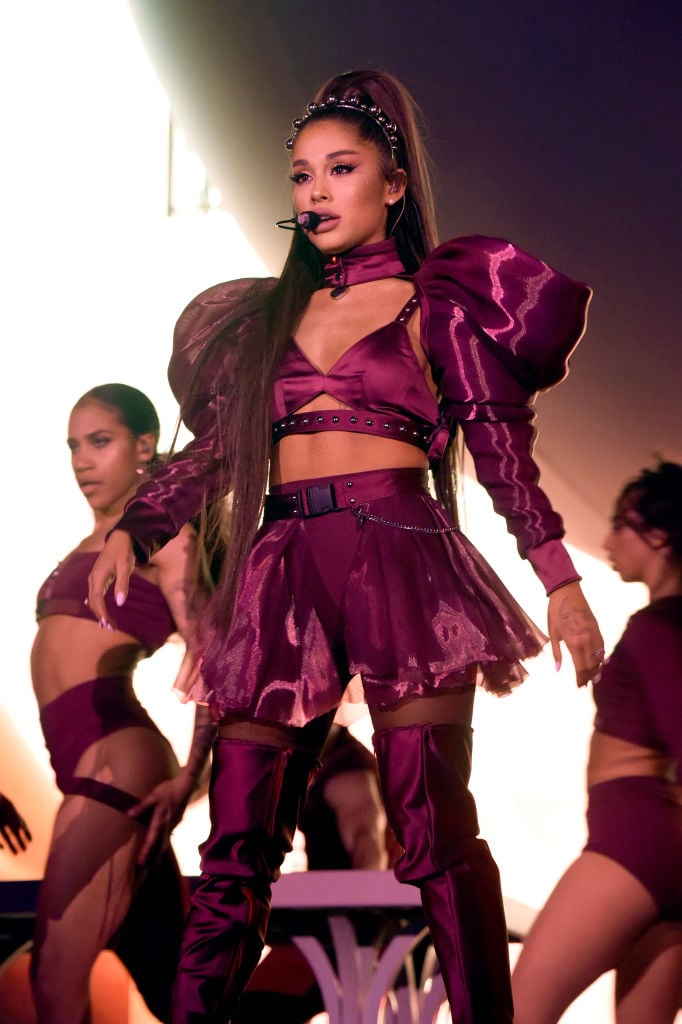 "Katherine Howard is inspired by Ariana Grande and Britney Spears," Marlow explained. Her pink skirt and high ponytail hairstyle are very reminiscent of some iconic Grande looks, while her catchy bop of a song reminds us of early 2000s Spears.
"Kind of 'bubblegum pop,'" Marlow added.
Marlow and Moss combined eras by dressing Katherine in "a Renaissance corset paired with the signature Ariana Grande miniskirt."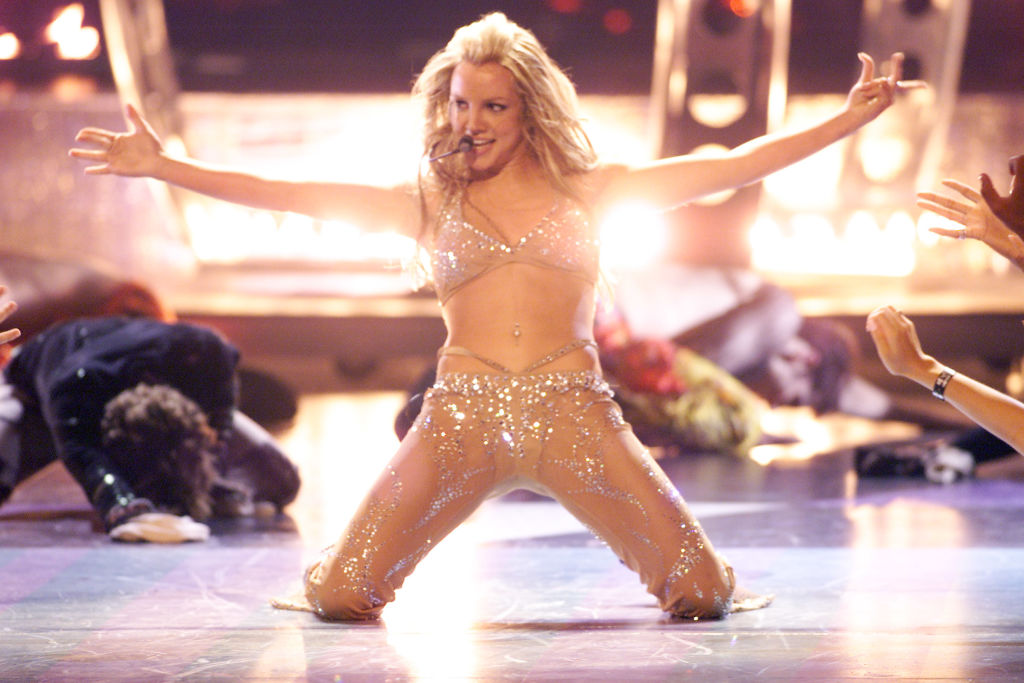 Catherine Parr as Alicia Keys: giving us that fire
Finally, Catherine Parr. She was in love with someone else when Henry VIII asked her to marry him, so her song in Six is a part-sad, part-hopeful R&B ballad that takes the house down.
"Catherine Parr is like Alicia Keys, the soulful one who brings everyone together at the end," Marlow explained.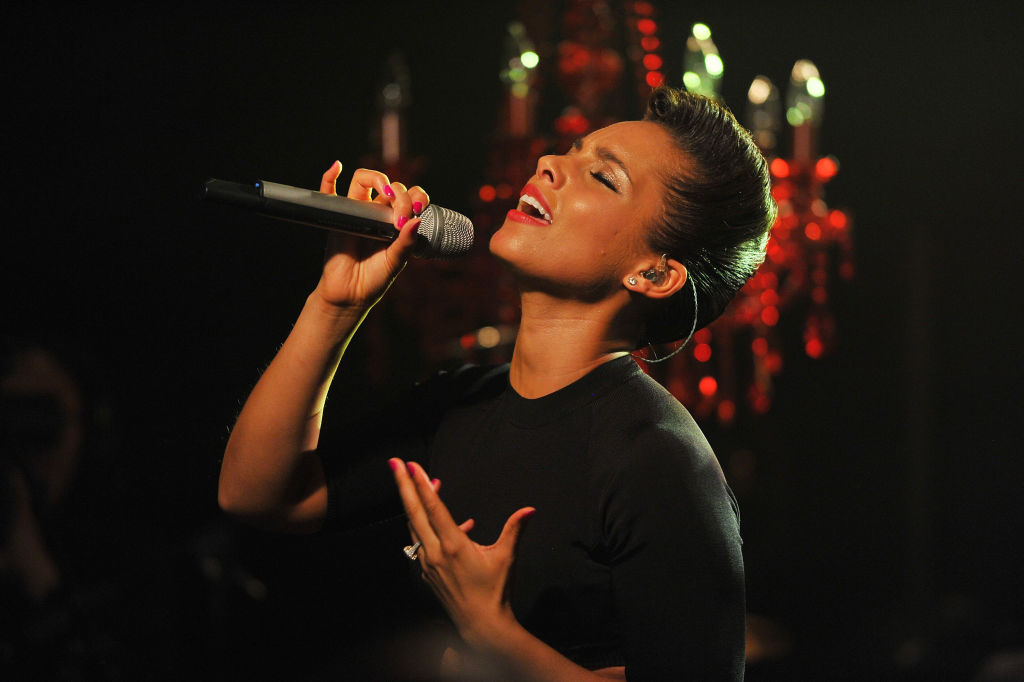 Each of the six wives have their own style, pop, and charm.
"Some audience members might respond to the Beyoncé references while others will relate to Catherine of Aragon or Anne Boleyn as historical figures," Marlow said. "There's a little something for everybody."