'Skyfall' Director Sam Mendes Didn't Think Daniel Craig as James Bond Was 'Good Casting'
Sam Mendes took the James Bond franchise to heights it hadn't seen with Skyfall. To this day, the 23rd entry of the Bond films is the highest-grossing Bond movie of the franchise. It raked in $1.1 billion at the box office and was almost unanimously praised. The team of Daniel Craig and Sam Mendes proved to be a profitable one. However, Mendes once admitted that he just didn't see Craig in the 007 role.
Sam Mendes had no interest in directing any James Bond movies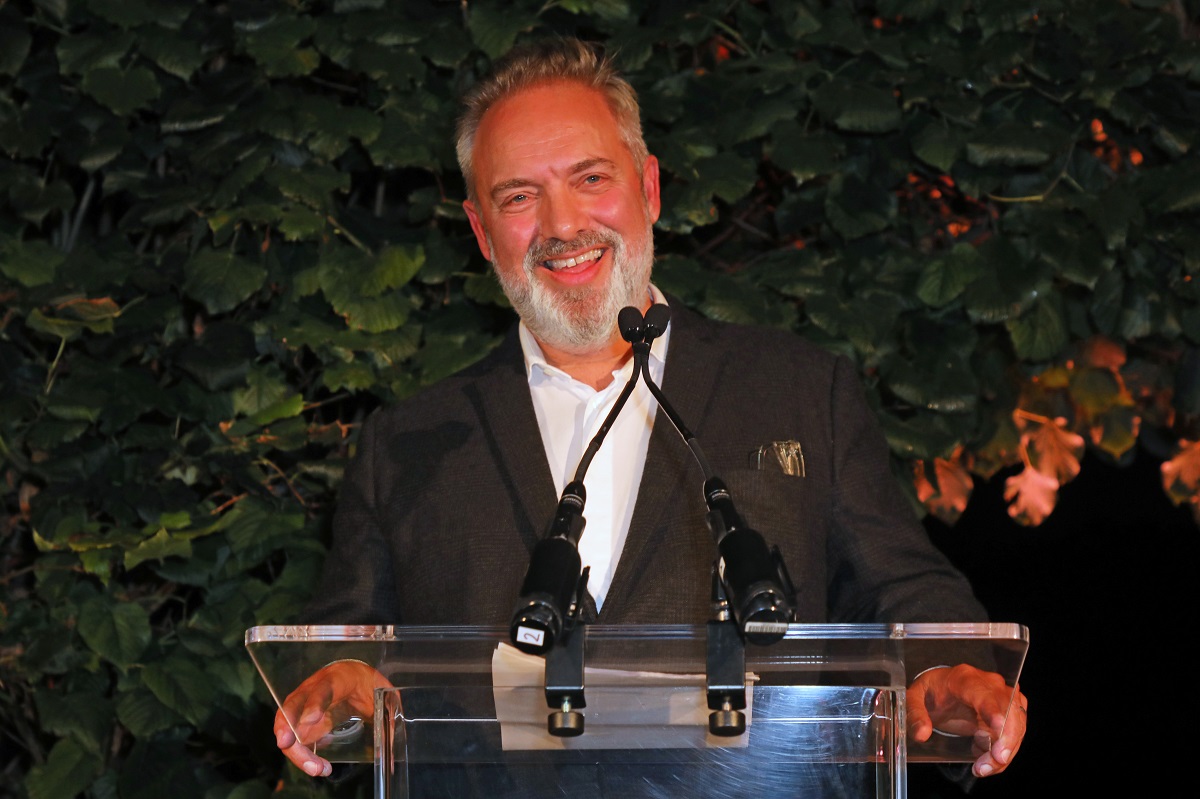 Mendes was a bit different from other James Bond directors. Whereas some filmmakers have expressed their love and admiration for the Bond franchise, Mendes had the exact opposite reaction. He wasn't interested in the Bond franchise. The Oscar-winner wasn't that much of a fan of Bond, nor was he aiming to ever helm a Bond movie.
"I was never interested and I don't think I saw most of the Pierce Brosnan films," Mendes revealed according to IndieWire.
Mendes admitted he only first paid attention to the franchise when the Bond movies picked up Daniel Craig.
"I was not into them at the time and then when Daniel got cast [in Casino Royale] I was interested because I was a friend and I had worked with him. And I thought, 'Wow, that's interesting," Mendes revealed.
Despite his intrigue on the matter, however, Mendes didn't think James Bond or Daniel Craig matched up.
Sam Mendes didn't think Daniel Craig as James Bond was 'good casting'
Even though he wasn't a die-hard fan of the Bond movies, Mendes still had an image in his head of who James Bond was. To him, Craig wasn't it.
"I was on record saying that I didn't think he was good casting," IndieWire also reported the director said.
Mendes would later go into more detail about what he meant by that. Mendes remarked to BBCs' TMS podcast (via Evening Standard) how he had cast Craig in Road to Perdition. Years afterward, Mendes would be told that his friend in Craig would be the next Bond.
"The role of Bond came up four or five years later and I was called by Entertainment Weekly, a showbiz publication, and they said 'your old friend and collaborator Daniel Craig has been suggested as Bond, what do you think?' and I said 'terrible idea – he shouldn't do it," Mendes said.
Mendes clarified that he didn't think the Craig he knew and worked with would fit well with what Bond became.
"Because for me at the time I thought Bond had become the opposite of what Daniel is – a slightly disengaged, urbane jokey eyebrow-raising, you know, a pastiche in a way, and I felt Daniel's reality and his passion and honesty as an actor would not work."
A drunk Daniel Craig convinced Sam Mendes to do James Bond
It was Martin Campbell's Casino Royale, which was a reboot of the franchise, that turned Mendes into a Bond fan. It also turned Mendes around on his stance with Craig as Bond.
"But of course the franchise adapted to work with Daniel and when I saw Casino Royale I thought it was a fantastic piece of casting," Mendes told the TMS podcast. "And it was that that got me re-interested in Bond as a movie."
But it wasn't just Casino Royale that convinced Mendes to do Bond. It was Craig, himself, who implanted the idea in Mendes' head in the first place. Craig and Mendes reunited at a party Hugh Jackmon was throwing. Upon seeing Mendes for the first time in years, a lightbulb went off in a drunken Craig's head.
"And I just had this like, 'Oh, would you direct the next [James Bond] movie?" Craig said in an interview with Sirius XM. "And he kind of went silent, and I went, 'Well, maybe not.' Then he went, 'Yes.'"
After this exchange, Craig texted longtime James Bond producer Barbara Broccoli about pitching to Mendes. Craig thought the producer would scream at him since it wasn't his job to pitch movies. Instead, Broccoli was "over the moon" about the news. With Skyfall still being the series' only billion-dollar solo Bond film, it appears their excitement was justified.
RELATED: Idris Elba Thinks He's Too Old to Play James Bond, But Is He Right?