Slash Didn't Like Guns N' Roses' Only No. 1 Hit at First
The public only pushed a single Guns 'N Roses song to the top of the charts, but Slash wasn't fully onboard with the song, at least initially.
Guns N' Roses had a huge influence on 1980s rock music and they were very popular during their heyday — but they reached the pinnacle of the Billboard Hot 100 only once. Interestingly, Slash only liked a specific part of their No. 1 hit initially. Regardless, the music video for this track managed to break a record on YouTube.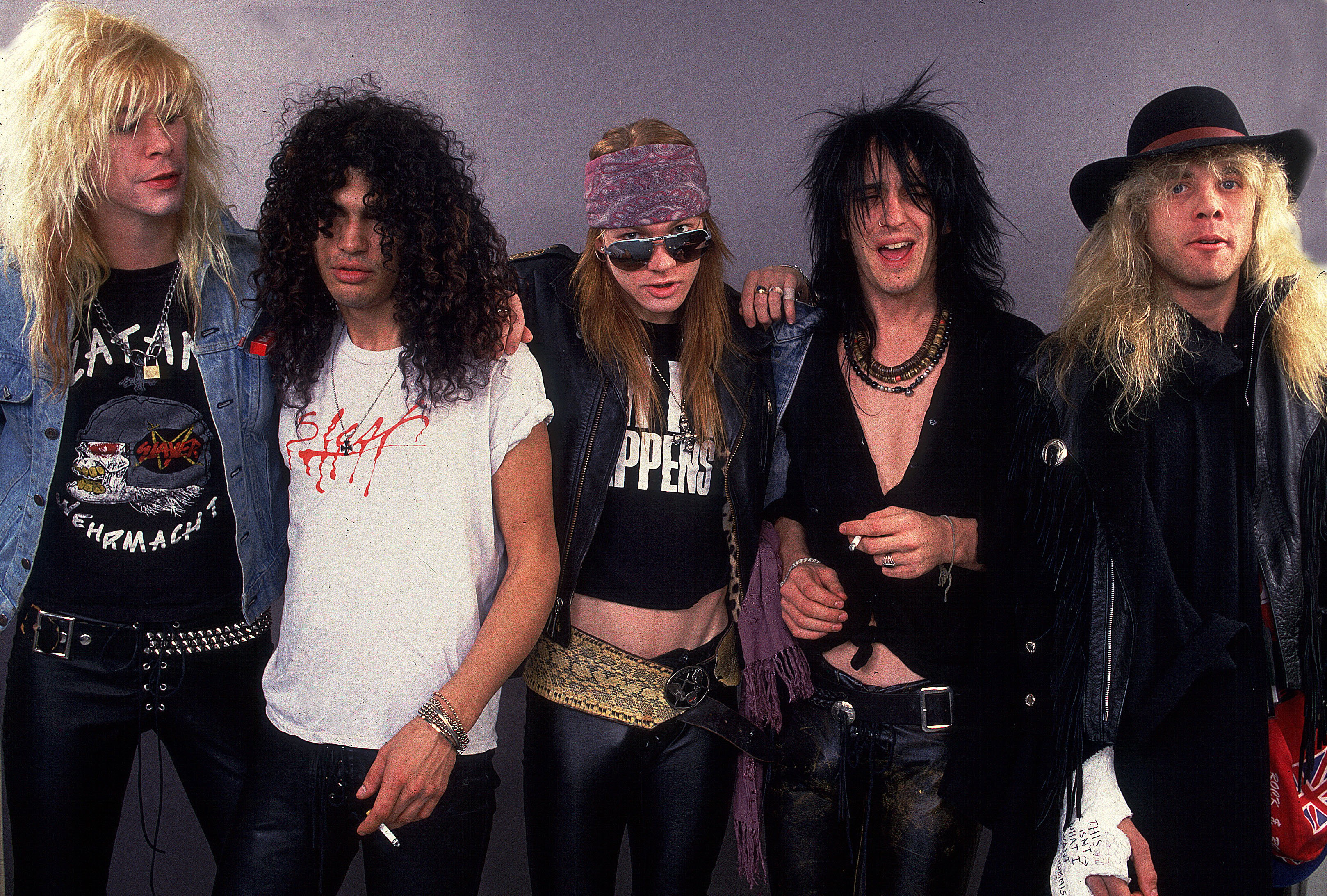 Slash on a Guns 'N Roses hit that didn't fit the band's 'schtick'
Guns N' Roses gave the world classic hits like "November Rain," "Paradise City" and "Welcome to the Jungle." However, Billboard reports only one of their songs reached No. 1 on the Billboard Hot 100. That song was "Sweet Child o' Mine." According to Loudwire, Slash revealed he had some misgivings about the track.
"I didn't hate it, but I wasn't fond of 'Sweet Child o' Mine,'" Slash said. "And that gives you a good idea of how credible my opinion is …. The actual riff itself I love, but the song itself …" Slash explained why he felt "Sweet Child o' Mine" didn't fit snugly into Guns N' Roses' repertoire. 
"You know, Guns N' Roses was always a real hardcore, sort of, AC/DC kind of hard rock band with a lot of attitude," Slash said. "If we did any kind of ballads, it was bluesy. This was an uptempo ballad…. But at the same time, it's a great song — I'm not knocking it — but at the same time, it just did not fit in with the rest of our, sort of, schtick."
What Axl Rose thought of 'Sweet Child o' Mine'
On the other hand, Axl Rose praised the song in a Rolling Stone interview — he just hated the radio edits of it. Specifically, Rose disliked how radio stations cut Slash's solo  — which was his favorite part of the song. "There's no reason for it to be missing except to create more space for commercials, so the radio-station owners can get more advertising dollars."
How the public reacted to 'Sweet Child o' Mine' and its video
For the record, Billboard says Guns 'N Roses had a few other top 10 hits. Specifically, "November Rain," "Paradise City," "Welcome to the Jungle," "Don't Cry," and "Patience" all reached No. 10 or higher. However, "Sweet Child o' Mine" will likely remain their biggest hit — unless the long-discussed Guns 'N Roses reunion does spectacularly well.
"Sweet Child o' Mine" wasn't just a hit in the 1980s — it apparently resonates today. According to Consequence of Sound, the music video for the song became the first 1980s music video to garner one billion views on YouTube. Considering the 1980s gave us video vanguards like Michael Jackson, Janet Jackson, Madonna, and Prince, this is an incredible feat. In a similar vein, Guns N' Roses' video for "November Rain" became the first video from the 1990s to garner a billion Youtube views. Whether they're making songs or videos, Guns 'N Roses really know how to strike a chord with the public.