SM Entertainment Will Put on a Free Online Concert
To help K-pop fans struggling with the coronavirus (COVID-19) pandemic, SM Entertainment is putting on a free concert to bring in 2021. The concert will be free to stream online and will feature multiple artists under SM Entertainment.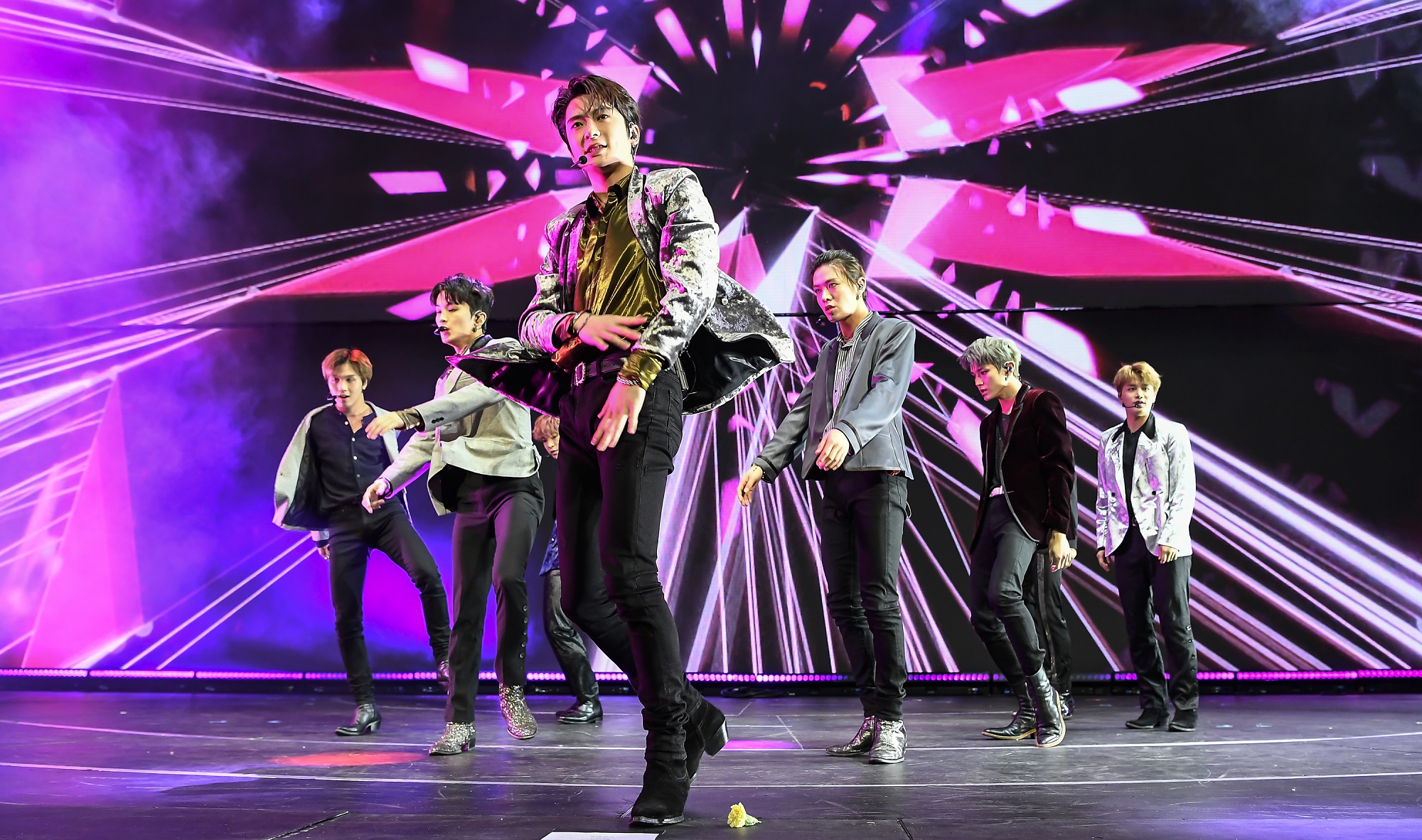 Who will perform at SM Entertainment's concert?
On Dec. 28 at midnight KST, SM Entertainment announced it will put on a concert called SMTOWN LIVE "Culture Humanity." The label also released a video teaser to announce the concert.
The concert will feature all four NCT sub-units: NCT U, NCT 127, NCT Dream, and WayV. SM Entertainment's new girl group aespa and the famous Red Velvet will perform.
EXO's Kai and Baekhyun will perform along with SHINee's Taemin. All three artists are part of the K-pop supergroup SuperM, and SuperM will also perform at SMTOWN LIVE "Culture Humanity."
SMTOWN LIVE "Culture Humanity" will also feature Girls' Generation's Taeyeon, Super Junior, TVXQ, H.O.T.'s Kangta, and DJs Raiden, GINJO, and IMLAY.
RELATED: The Best Performances From the 2020 Mnet Asian Music Awards
How to watch SM Entertainment's online concert
SMTOWN LIVE "Culture Humanity" is not the only virtual concert SM Entertainment has put on for K-pop fans. In April 2020, SM Entertainment announced its partnership with Naver in creating "Beyond Live," a new streaming service that gives fans a new way to view concerts virtually.
"Beyond Live will not only stream concerts online, but it will also provide additional digital contents. It may involve live chats between stars and fans and other digital technology to take the experience to another level," SM Entertainment said in a statement.
SuperM kicked off the first "Beyond Live" concert on April 26, and NCT performed the most recent "Beyond Live" concert on Dec. 27. "Beyond Live" concerts require fans to purchase tickets as they would for an in-person concert.
RELATED: Taeyong Will Not Perform in NCT's 'Beyond Live' Concert Due To Injury
Unlike typical "Beyond Live" concerts, SMTOWN LIVE "Culture Humanity" is free for fans to watch. A free stream of the concert will be available on YouTube, Twitter, and Naver's Beyond Live channel. The concert will stream on Jan. 1, 2021 at 1 p.m. KST and Dec. 31, 2020 at 11 p.m. EST and 8 p.m. PST.
It is unclear if Taeyong will perform in the concert
On Dec. 24, SM Entertainment announced that Taeyong would be taking a break from NCT's activities due to an injury. For this reason, Taeyong did not perform in NCT's "Beyond Live" concert on Dec. 27.
According to Soompi, SM Entertainment released a statement about Taeyong, writing:
"Hello.

This is SM Entertainment.

We ask for the understanding of fans.

Member Taeyong's herniated disk in his lower back has relapsed, so he will inevitably be absent from all scheduled activities including the Beyond LIVE – NCT : RESONANCE [Global Wave].

We ask for the generous understanding of fans, and we will do our best for Taeyong's treatment so he can fully focus on recovering his health.

Thank you."
Until SM Entertainment releases an announcement about Taeyong's return, it can be assumed that Taeyong will not perform in the scheduled SMTOWN LIVE "Culture Humanity" virtual concert.