'Smallville': Why Tom Welling's Co-Stars Were So Worried About Him
When the TV show Smallville premiered, everyone knew WB had a hit on their hands. The story about a teenage boy coming to terms with his newfound powers and realizing that his destiny is saving the earth from damnation was a goldmine for the network.
The lead star Tom Welling was often overworked, which led his fellow castmates to get worried about him. To help ease his situation, they made a decision which ended up saving the show. Find out why his co-stars were so worried about him and what they did to help.
'Smallville' went into production thanks to another script's failure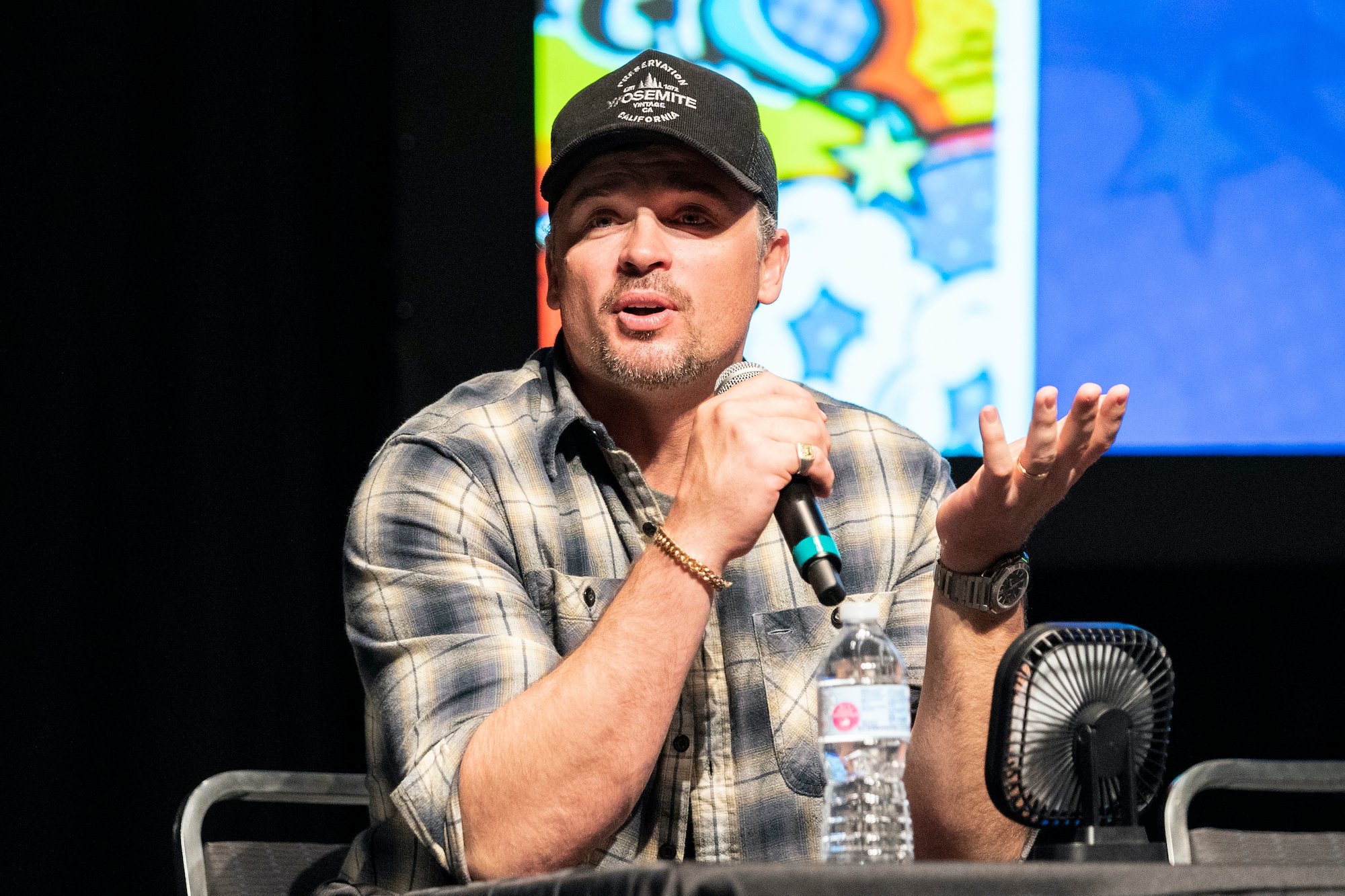 Smallville revolved around Clark Kent as he navigated his teenage years and his newly discovered superpowers. The early seasons followed a young Clark trying to figure out his origin story and come into contact with villains in Smallville, Kansas.
In later seasons, Clark is all grown up, meets Lois Lane, and eventually comes to terms with his true self.
Before the show got developed, the showrunners pitched a similar storyline to the network. The storyline featured Bruce Wayne coming to terms with his parents' death and his reluctance to be Gotham City's protector. Although the network picked up the project and ordered a pilot script for it, the Bruce Wayne storyline idea was scrapped.
The storyline was decided against in favor of Batman: Year One. Batman: Year One was meant to tell the protagonist's first year in Gotham. Although the live-action movie never went into production, Wayne's story later got retold in an animated film with the same name. About a decade later, a different show was made that focused on Wayne's early life. Gotham's storyline varied differently from the initial story arc of Bruce Wayne.
Tom Welling shot down any ideas of wearing a Superman costume
Smallville centered on Clark becoming Superman, so it was understandable when fans got outraged over the fact that Welling never donned the famed Superman tights throughout the show's entire run. However, the decision was purely intentional and was meant to prevent the show's storyline from becoming diluted.
Welling said that the idea to have him in Superman tights for the finale was thrown around for quite some time, but he ultimately shot it down. Welling openly said that he wanted the series to remain true to itself even in its final episode. The star stated that having Clark wear the costume would have pleased the fans but ultimately sacrificed what the show stood for.
As it turns out, Welling wasn't the only one who thought that the Superman costume would betray Smallville's purpose. The actor claimed that the entire cast understood how the show was meant to play out even before filming.
Smallville showrunners instated a "no tights no flights" rule before filming began for the show's pilot. Smallville wasn't intended to be a Superman show but instead focused on Clark Kent's journey towards becoming a superhero. Therefore having Clark put on the suit would have meant that Clark had his life figured out, and the story would have ended there.
Welling's castmates were worried about him because of this reason
Welling might have delivered an exemplary performance and brought Clark Kent to life, but the long hours of filming eventually took their toll on him.
According to IB Times, Welling's co-stars were worried about him because he was overworked. His co-star Michael Rosenbaum said, "I think it got to a point where we all like signed a letter for you because we're like 'You're going to kill Superman.'"
His co-stars were afraid that since Welling had only been sleeping for a few hours and driving to locations that were far off, he would "run into a tree and the show's gonna be over." His castmates, therefore, waived their rights to have drivers to allow Welling to get one so that he wouldn't have to drive himself.