'sMothered': Angelica Welcomes Baby After Surprise Pregnancy Announcement
[This article contains spoilers for the season finale of sMothered.] 
There's a new member of the sMothered family. Angelica — who appears on the TLC reality series along with her mother Sunhe — is now a mom herself. The 32-year-old welcomed a baby girl in June, according to an announcement from the network. The happy news comes after Angelica shocked her fiancé Jason when she revealed she was pregnant in the show's season 2 finale, which aired July 26. 
Angelica drops a bombshell on 'sMothered'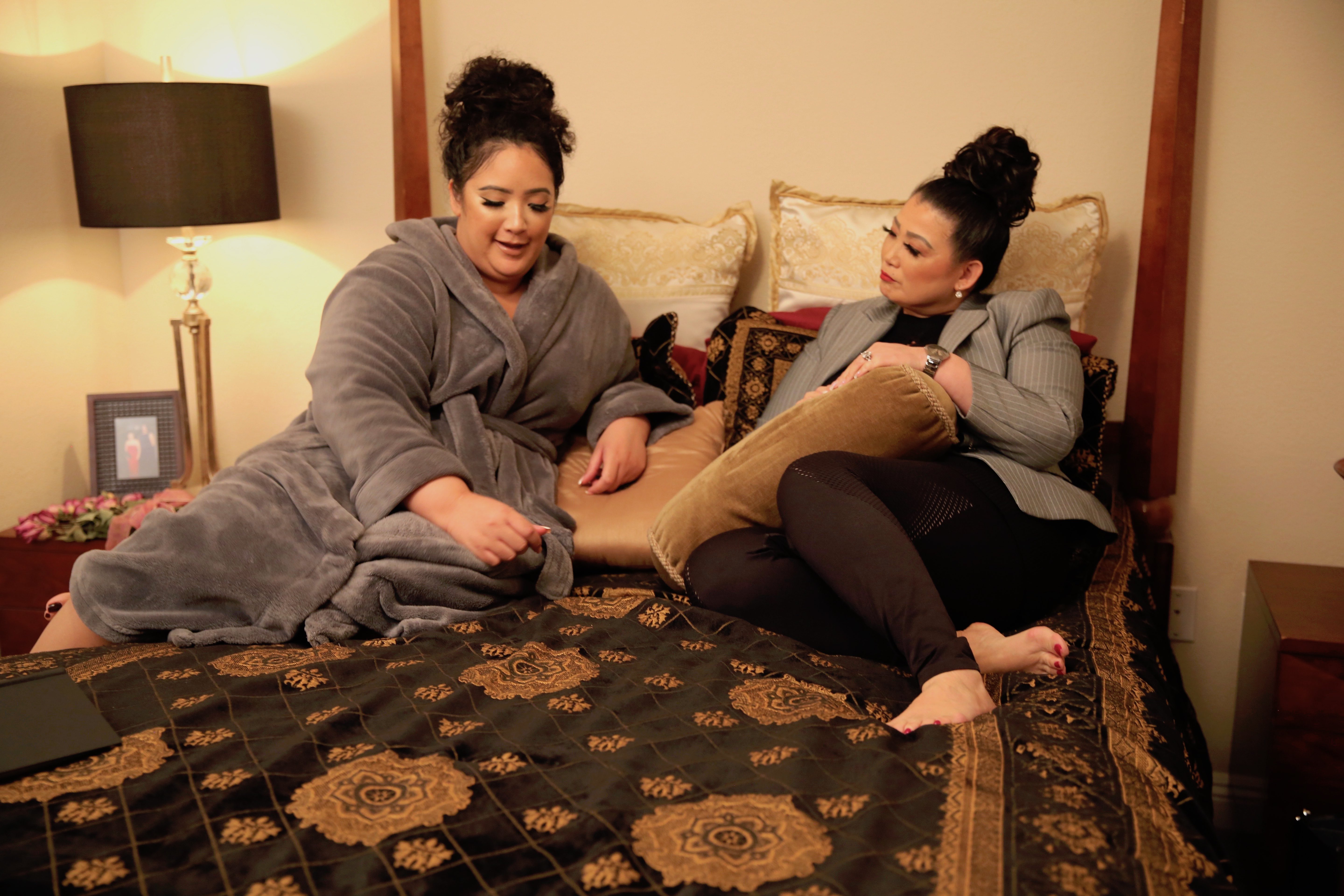 On the past two seasons of sMothered, viewers have seen how Angelica and Sunhe's ultra-tight bond has strained her relationship with Jason. But despite the challenges, Jason and Angelica seem committed to making their romance work. The couple finally had a chance for some alone time when they headed off to Jacksonville. 
During a boat ride, the recently divorced Jason asked Angelica to marry him. After she said yes, she revealed some big news of her own. "We're pregnant," she told her astonished husband-to-be. 
"No way! You've got to be kidding," Jason replied. 
"I don't know if I really had hoped to have children, " he said in an interview after learning he was going to be a dad. "I guess everything happens for a reason. It's not a negative thing — it's positive. It is exciting, I will embrace it wholeheartedly"  
Angelina and Jason welcome a baby girl 
sMothered viewers just learned of Angelica's pregnancy, but it turns out, she's already given birth to a baby girl. The reality star welcomed daughter Amara Jael on June 10. The baby made her arrival before her expected due date and weighed 4 lbs, 2 oz. "We weren't ready at all," Angelica shared with TLC.
Angelica's mom helped pick out her granddaughter's name, which pays tribute to both her parents. 
"It was actually my mom who named Amara," Angelica told the New York Post. "I know she wanted to have an A for me — Angelica — and a J for Jason. We were just going through names and she liked Amara. We didn't want something that was too common or too unique so it would be too weird. It means eternal or shooting star in Arabic."
Jael refers to a female warrior in the Bible's Old Testament. 
"The name itself is very strong," Angelica shared. "We wanted my daughter to grow up to be a strong woman."
Sunhe is taking a hands-ons role in raising her granddaughter
Sunhe and Angelica's closeness raised eyebrows with some sMothered viewers, who thought the pair's lives were too intertwined. But Angelica says having her mom around while she adjusts to having a new baby has been a blessing. 
"My mom has been such a tremendous help during this whole process," she told the Post. "I couldn't even picture what it would be like now without my mom's help. I feel like it has brought us closer, if that was even possible, just seeing how she loves my baby so much."
Check out Showbiz Cheat Sheet on Facebook!