'sMothered' Season 3: Sunhe's Behavior Has Viewers Telling Her to Mind Her Own Business
Do Angelica and Jason stand a chance? sMothered viewers don't think so. Fans of the TLC series about ultra-close moms and daughters think that unless Angelica's mom Sunhe learns to back off and give the couple some space, they'll never be able to make it work. 
Sunhe and Angelica's close relationship causes issues for Angelica's fiancé Jason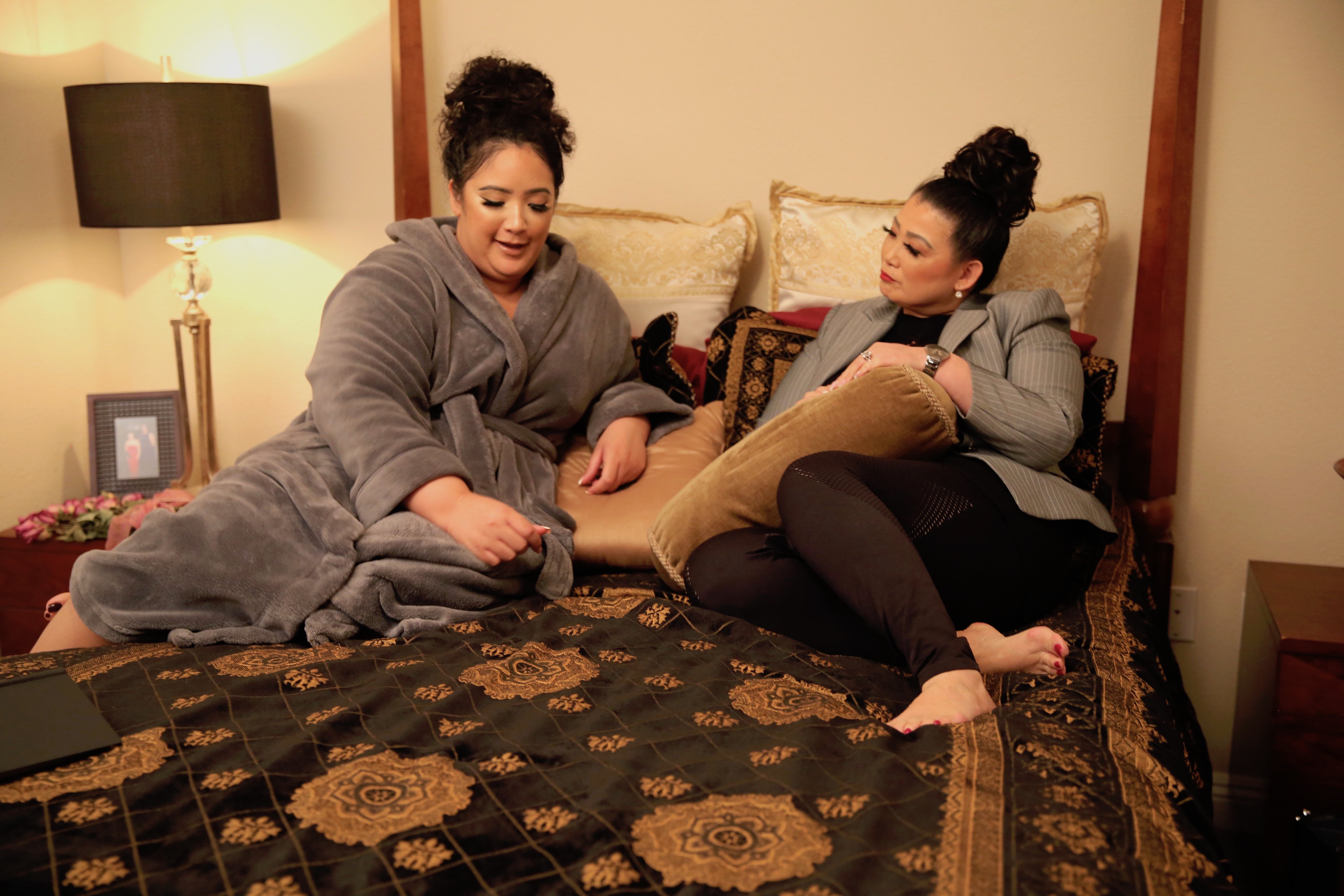 sMothered Season 3 is currently airing on TLC, and Sunhe and Angelica have appeared on all three seasons of the show. The mom and daughter, who live in Las Vegas, are incredibly close, even going so far as to share the same bathwater. But their relationship causes friction between Angelica and her boyfriend Jason, who is growing increasingly impatient with Sunhe's involvement in their lives. 
At the end of sMothered season 2, Angelica learned she was pregnant. With a baby on the way, Jason proposed to his girlfriend, and she said yes. In season 3, Angelica and Jason are preparing to become a family of three, but it's a rocky road. 
Angelica welcomed her daughter, Amara, in the July 17 episode of sMothered. Given pandemic restrictions (Angelica actually gave birth in June 2020), only Sunhe was allowed in the room with her during labor and delivery. Sunhe also chose her granddaughter's name, which means "shooting star."
Sunhe from 'sMothered' rubs fans the wrong way 
So far, the arrival of the little one hasn't eased the tension between Jason and his future mother-in-law. 
"I think having this baby has made her even more critical of Jason than she was before, unfortunately," Angelica said in a recent interview with the New York Post. 
Even though Angelica and Jason have decided to get married, some sMothered fans think the marriage is destined for disaster unless Sunhe gives them space. 
"I can't with these [two]. The mom needs to mind her damn business. Go find yourself a boyfriend and them be," one person commented on a recent TLC Instagram post. 
Some seemed to believe Angelica and Jason's relationship was a lost cause. 
"This guy should have walked away a loooong time ago. He's gonna be in for a miserable life with these 2," another wrote.
Is Jason done with Angelica and Sunhe?
In a teaser for the sMothered Season 3 finale, which airs August 2, Jason and Angelica talk about whether they have a future together. Sunhe is also present for the conversation, which doesn't exactly make Jason happy.
Angelica expresses reservations about marrying Jason. But he says he feels that she's the one who's hesitant to tie the knot. 
"It sounds to me like maybe you don't want to get married," he says. 
"I think Angelica and I really need to discuss this further," Sunhe replies. "And then we'll let you know." 
In another clip from the finale, a frustrated Jason tells Sunhe, "I'm not marrying you." Moments later, he walks away, declaring that he is "done." Meanwhile, Angelica breaks down over the possible end of their relationship. 
The sMothered Season 3 finale airs Monday, August 2 at 9 p.m. ET on TLC.