Snoop Dogg Just Bought an Iconic Record Label That Launched Tupac Shakur to Stardom
Snoop Dogg has been a Southern California native his whole life, and his rap career coincided with Tupac Shakur. Now, Snoop bought the record label that launched Tupac to stardom
Rappers Snoop Dogg and Tupac Shakur are two of Southern California's biggest hip-hop icons. Though Tupac died over two decades ago, his place in the world of West Coast hip-hop has never disappeared. Now, Snoop is getting involved in a big part of Tupac's legacy.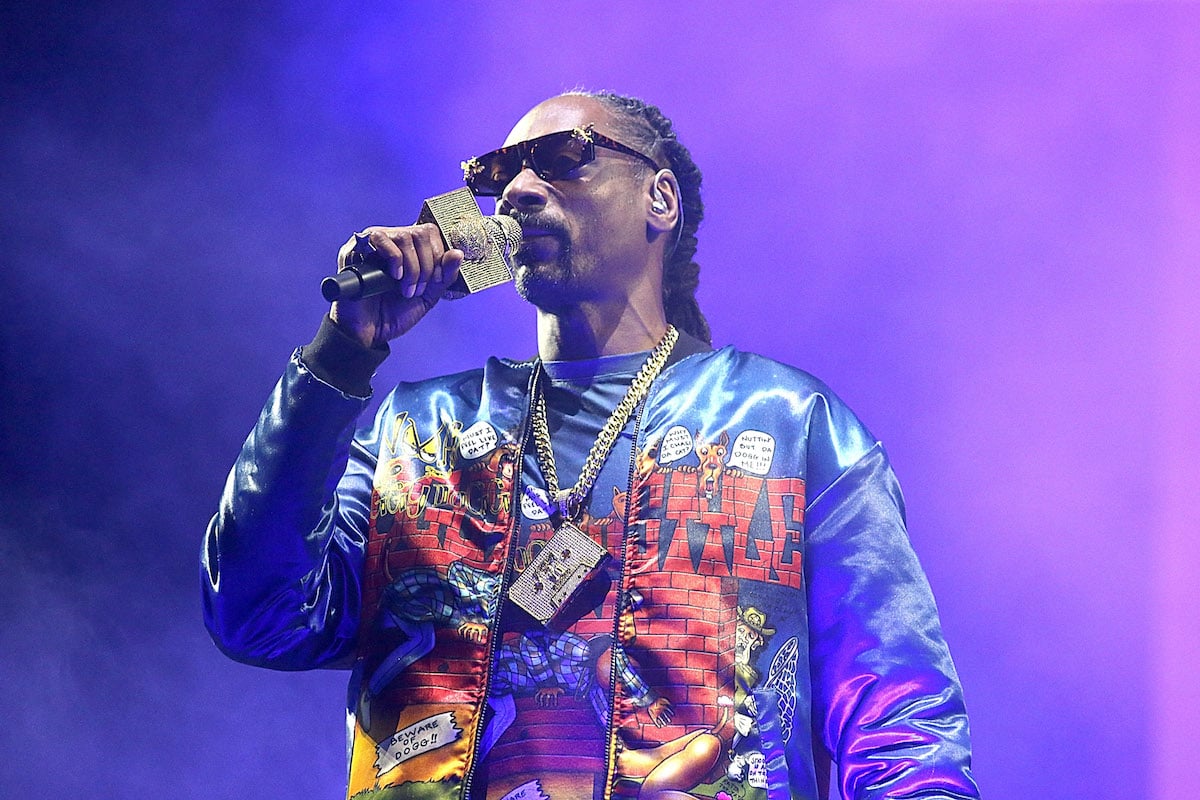 Snoop Dogg and Tupac Shakur both rose to fame on Death Row Records
Both Snoop Dogg and Tupac Shakur made their rap debuts in the early 1990s. Snoop Dogg was born and raised in Long Beach, California, while Tupac was born in New York and grew up on the West Coast.
Tupac first started rapping under the name MC New York in the late 1980s. He eventually started performing under his own name. He released his debut album 2Pacalypse Now in 1991.
In the early '90s, Snoop started rapping under the name Snoop Doggy Dogg. He worked with his friend Dr. Dre, who produced his 1993 debut album Doggystyle. He released the album on the iconic Death Row Records label, founded by music mogul Suge Knight as well as Dr. Dre.
Snoop Dogg bought Death Row Records
Over the next three decades, Snoop Dogg solidified his spot as a hip-hop legend. He continued to release music with Death Row into the early 2000s.
Now, with a hefty personal fortune to his name, Snoop Dogg is looking to reclaim his Death Row glory days. The label dissolved in 2006, but its name and logo have remained omnipresent figures in the industry.
In February 2022, Snoop Dogg acquired the Death Row brand for an undisclosed amount in a deal with investment firm Blackstone. A source close to the matter told Variety that this is just the first of many business moves involving Death Row that Snoop is going to be involved in. Acquiring the record label was just the first part of a multi-part deal that is expected to have Snoop acquiring some of the label's music rights — both to his own music from back in the day as well as other artists.
In an era where artists such as Taylor Swift and Ashanti are re-recording their old albums to own their own masters, Snoop's decision to buy his own shouldn't come as a surprise for someone who's been in the industry for decades.
Snoop Dogg is releasing a new album ahead of his Super Bowl halftime show performance
Snoop Dogg's deal couldn't have come at a more opportune time. In February 2022, he'll be performing alongside the likes of Mary J. Blige, Eminem, Kendrick Lamar, and his former Death Row labelmate Dr. Dre at the Super Bowl LVI halftime show.
To mark the occasion, he's releasing a new single with Nas titled "Bacc on Death Row," presumably about his revival of the defunct record label. An album titled B.O.D.R. — which stands for the same thing — will be released just two days before he takes the stage at the Super Bowl.