Snoop Dogg Holds a Unique Grammy Awards Record
Snoop Dogg has been in the music game for three decades. Throughout that time, he's received recognition from the Grammy Awards. But he still holds a unique distinction with the awards
Snoop Dogg has been making hits for three decades. The California-bred rapper has become a household name thanks to songs such as "Gin & Juice" and "Drop It Like It's Hot." And when it comes to the Grammy Awards, he holds a special distinction.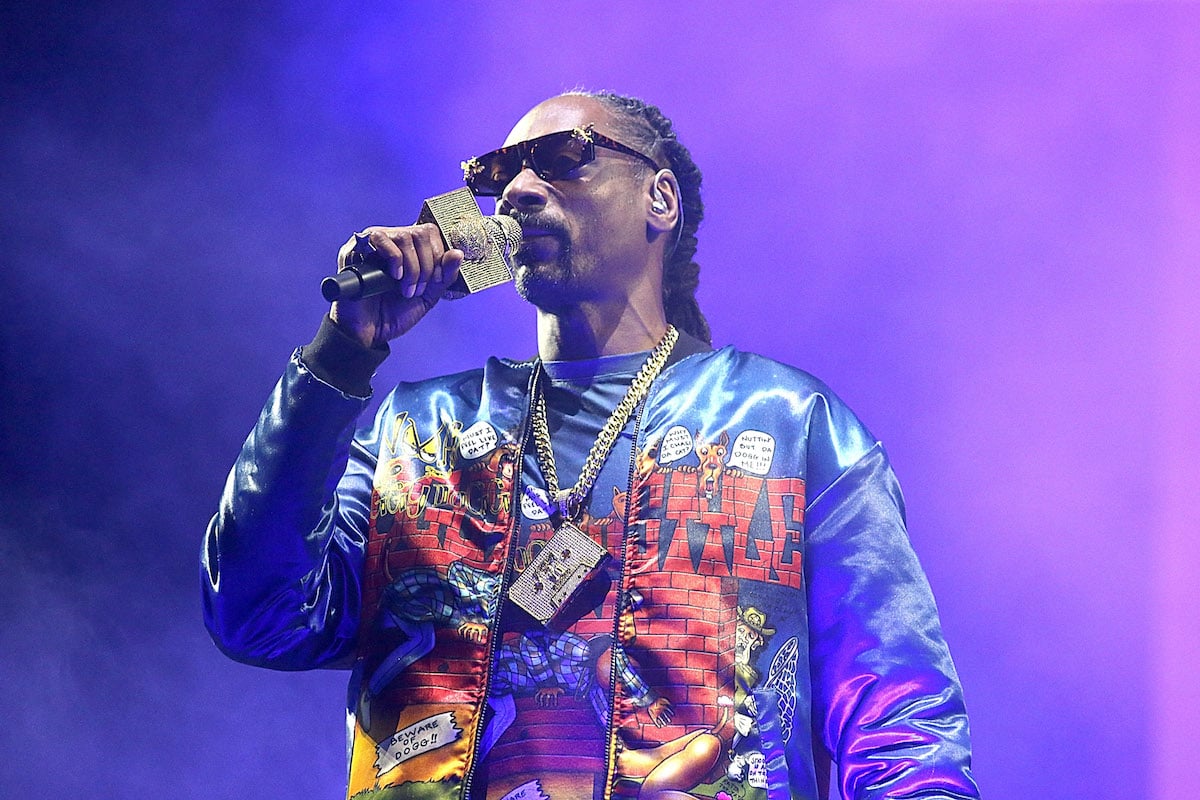 Snoop Dogg has been nominated for 17 Grammy Awards
Snoop Dogg first burst onto the scene in the early 1990s under the name Snoop Doggy Dogg. His friend, fellow Southern California native Dr. Dre, produced his debut album Doggystyle, and the two quickly became frequent collaborators. Songs such as "Still D.R.E." and "Nuthin' But a 'G' Thang" showed that both rappers meant serious business.
Snoop's success continued into the 2000s with albums such as The Last Meal and R&G (Rhythm & Gangsta): The Masterpiece. In 2004, he earned his first and only No. 1 hit on the Billboard Hot 100 chart with "Drop It Like It's Hot," the Pharrell Williams collab that served as the lead single from R&G.
Over the years, Snoop has racked up a total of 17 Grammy Award nominations for his work. He earned his first nomination in 1994 for "Nuthin' But a 'G' Thang" for Best Rap Performance By a Duo or Group. His most recent nomination was for his work as a featured artist on Kendrick Lamar's 2015 album To Pimp a Butterfly.
Snoop Dogg still has not won a Grammy Award
Despite having a total of 17 nominations, Snoop Dogg has not once taken home a golden gramophone As a result, this currently makes him the artist with the most Grammy Award nominations today without a single win to his name.
But Snoop isn't bothered. He aired out his thoughts about the ceremony in a 2018 episode of the Now What? podcast.
"I don't focus on awards. But motherf****rs just be bringin' it up to me, and it make me mad when a n**** bring it up to me 'cause I don't pay attention to it," Snoop said bluntly. "N****'s like, 'You know you got nominated 15 times for a Grammy,' and I'm like, 'I ain't trippin.' And then when it got to 17, I was like, 'Huh? Hold on.' Then I started looking at the n****s I lost to and I was like, 'Hold on, cuz.' Then I started trippin'."
"I'm athletic too. So I'm like, 'I'm better than you, n****," he chuckled. "It's bulls***."
Snoop Dogg doesn't have the most nominations with no wins
Snoop Dogg isn't the only Grammy-less artist with 17 nominations, however. Singer Brian McKnight also has earned 17 nominations over the years without going home with a single win. His most recent nod was in 2004 for Best Male R&B Vocal Performance.
And in Grammy history, Snoop isn't the artist to have gone the longest without a Grammy win. That "honor" belongs to sound engineer Morton Lindberg. In total, Lindberg has earned 28 Grammy nominations over the years. In 2020, he won his first-ever Grammy Award for Best Immersive Audio album for his album Lux. The win came after being nominated a total of 26 times since the late 2000s.