What Happened to Snoop Dogg's Mom? Read the Rapper's Touching Tribute Following Beverly Tate's Death
Prayers and healing are being sent out to rapper Snoop Dogg following his tragic loss this month. Ever since Snoop's mother Beverly Tate was hospitalized, Snoop has shared her journey with his millions of followers. The rapper posted a sweet tribute to his mother following her passing. But what exactly happened?
Snoop Dogg lost his mother on October 25, 2021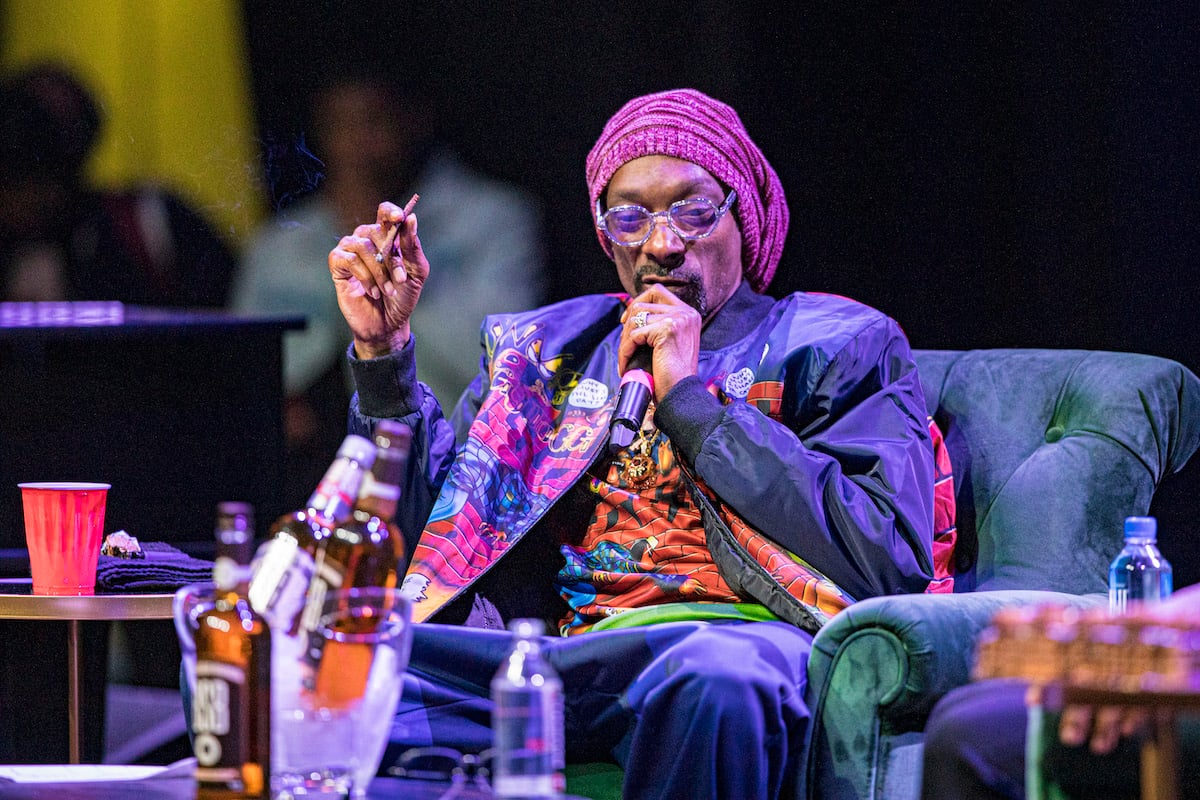 The "Drop It Like Its Hot" rapper took to Instagram on Monday, October 25, to inform his 65 million followers about his mother's passing. Snoop Dogg broke the news with a photo of him embracing Tate. He captioned the image, "Mama, thank u for having me (sic)." The post was immediately flooded with fans and friends sharing condolences.
The rapper also posted another photo of an elegant Tate holding a bouquet. He captioned it, "Thank u, God, for giving me an angel for a mother." The 50-year-old rapper's father, Vernell Varnado, also confirmed the news in another Instagram post asking for prayers.
Snoop said he learned of Tate's passing before he was supposed to perform at a Boston show. Although it would be understandable if he canceled, the determined rapper followed through with his commitment.
Snoop revealed in a recent interview with The Breakfast Club about the moment he heard the tragic news. In the sit-down, the rapper admitted his first instinct was to cancel. However, after a moment of reflection, Snoop Dogg went on stage as he believed his mother would've wanted him to.
The Training Day actor said he heard his mother urging him on. In his final act, when the song "Stand By Me" came on, he felt a surge of emotions. He said, "I just felt my mama telling me, you better not stop." Snoop also recently celebrated his 50th birthday with close friends and family.
The cause of Snoop's mom's passing is yet to be revealed
According to Capital Xtra, Tate passed away on October 24, 2021. Snoop has been updating his fans on Instagram ever since her hospitalization earlier this year for undisclosed reasons. In May, the star asked for his fans' prayers for Tate and uploaded a series of pictures with his mom.
In July, the Bones actor posted an Instagram picture of Tate in a hospital bed surrounded by him and his brothers. He captioned the photo, "Happy Sunday. Me and my brothers went to see mama today, and she opened her eyes to see us and let us know she still fighting (sic)." 
The post seemingly hinted that Tate had been unconscious before. The music star closed the caption by thanking his fans for their well wishes and prayers amid the tough time. Snoop has yet to reveal the cause of Tate's ailment.
The rapper credits Tate for his apology to Gayle King
Following NBA legend Kobe Bryant's death, talk show host Gayle King caught heat due to her controversial remarks. While interviewing WNBA star Lisa Leslie, King brought up Bryant's 2003 sexual assault case, which wasn't well-received. The controversial clip made rounds on social media and caught Snoop's attention, who wasted no time throwing jabs at King.
After months of feuding, Snoop finally decided to end the dispute by sharing a public apology directed at King. In a sit down with Jada Pinkett Smith on The Red Table Talk, Snoop addressed the row with King. He claimed that his motive for calling her out was to protect Bryant's wife, Vanessa.
He also credited his mother for making him realize the severity of his words. The star said that his mother brought him up in a Christian household and always taught him to respect women. Although Snoop never apologized to King directly, he said he reached out to those in her life to let her know where he stood.