Snoop Dogg's New Funko Store is Officially Open, Stocked With a New Line of Snoop Dogg Funko Pop Toys
Snoop Dogg has shown over the years that his talents extend beyond the world of music. The "Gin & Juice" rapper is a business mogul with several lucrative ventures to his name. His latest is a brick-and-mortar store in Los Angeles selling Funko toys, complete with a new line of Snoop Dogg Funko Pop figurines.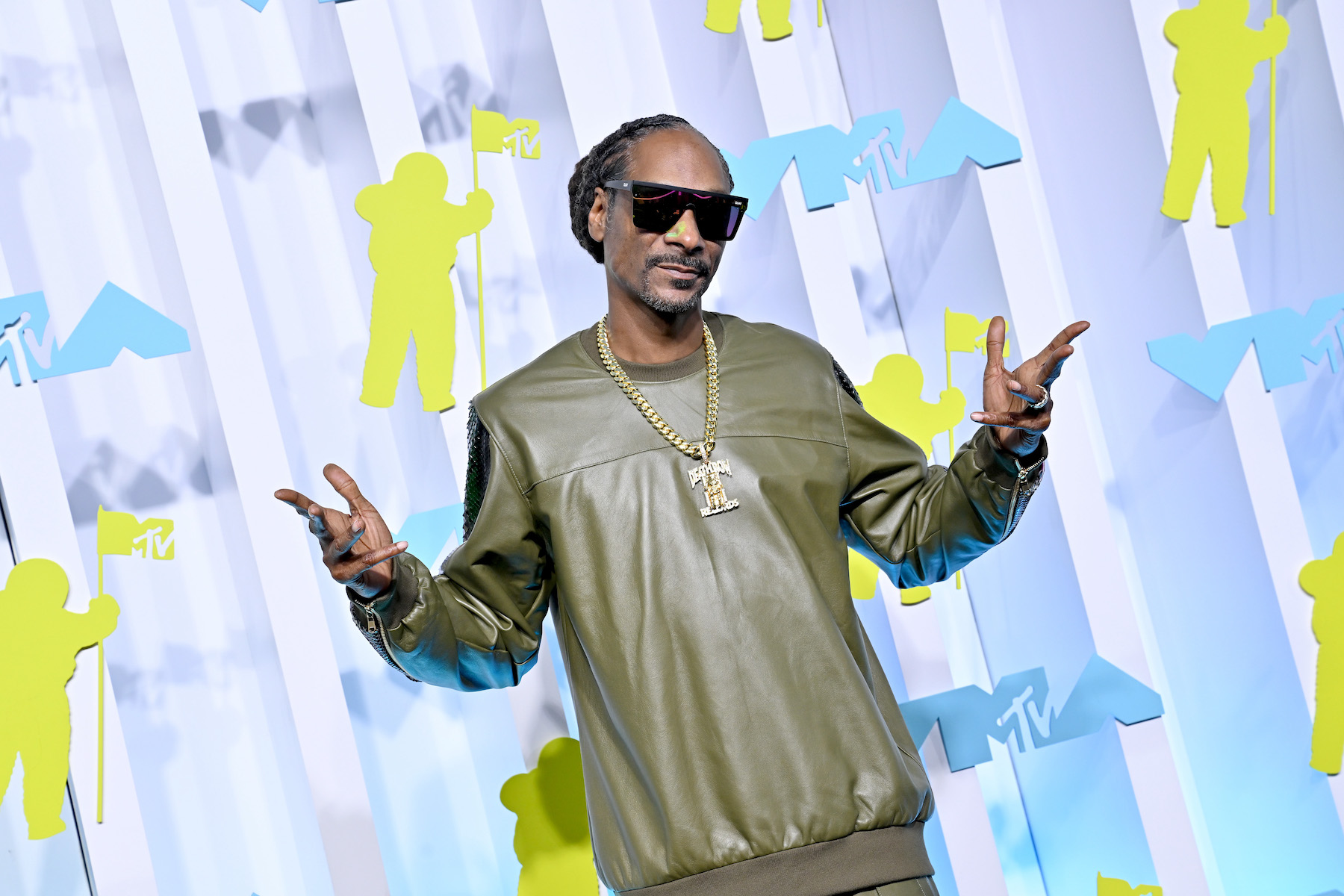 Snoop Dogg opened a Funko store in Los Angeles
Snoop Dogg first announced in September 2022 that he was opening a Funko store in Los Angeles. The store was set to open next to Snoop's clothing store near Los Angeles' SoFi Stadium — the same venue where Snoop was joined by Dr. Dre, Mary J. Blige, Eminem, and Kendrick Lamar for the 2022 Super Bowl halftime show. The store was aptly named Tha Dogg House.
"This new store stays true to who I am as an entrepreneur and rapper," the rapper said in a press release, according to AllHipHop. "I can't wait for my fans to experience it, to touch it, to feel it. Once you see it, it's like no other thing in the world. Tha Dogg House will blow your mind."
The specialty Funko store will open next to Snoop Dogg's already-existing clothing store near Los Angeles' SoFi Stadium.
Funko's President Andrew Perlmutter also expressed his excitement about the collaboration with the "Gin & Juice" rapper. "Snoop Dogg is an entertainment powerhouse and remains one of the most innovative and versatile figures in the entertainment industry," Perlmutter said. "We look forward to the debut of our newest retail experience and our partnership with Snoop whose expertise and impact on pop culture further elevates the brand's opportunity to connect with fandoms within music and sports."
Snoop Dogg has a new line of Funko Pop toys
Tha Dogg House officially opened in January 2023 in Inglewood, California. The pop-up shop is stocked with a new collection of Snoop Dogg-themed Funko Pop and Funko Gold figurines available for purchase at $15 each.
Each figurine portrays the different sides of Tha Doggfather and the various roles and looks he's taken on throughout his career. The Funko Pop figurines depict Snoop wearing various outfits, including the jerseys of his favorite sports teams, the Los Angeles Lakers and the Pittsburgh Steelers, as well as a plaid shirt and Converse Chuck Taylor combo reminiscent of his style when he first broke out in the early 1990s. With the Funko Gold figurines, fans can choose between Snoop wearing various hairstyles, from an afro to braids.
"God is good," Snoop captioned an Instagram video showing the interior of Tha Dogg House filled with Funko figurines. "We up."
Snoop Dogg's other kid-friendly products
Snoop Dogg's new Funko store is the latest kid-friendly offering that the rapper is offering to younger fans. In 2022, he launched Doggyland, a new animated TV series with kid-friendly nursery rhymes.
"As a father, grandfather, and longtime youth football coach, it's always been important to me to build positive and educational environments for all children," he said of the show in a press release. "We wanted to bring our show to YouTube and YouTube Kids which provides free access to everyone, so all the kids can enjoy it."
"I've always wanted to create a kid-friendly series that lets kids be kids and is truly representative of the culture with everything from the music to the characters."