Snoop Dogg, Willie Nelson, and Fiona Apple Were All Arrested In the Same Town
American music is filled with icons who have become innovative leaders in a variety of genres. Snoop Dogg became the face of West Coast hip-hop, working with Dr. Dre to create unforgettable music. Willie Nelson is one of the most celebrated country artists in history, with over 100 albums and countless hits. Fiona Apple wrote heart-wrenching lyrics that connected with millions in the late '90s. 
These musical artists are all incredibly talented, with unique voices and huge hearts. Aside from this, they have one strange little coincidence in common, and it involves a town in southern Texas.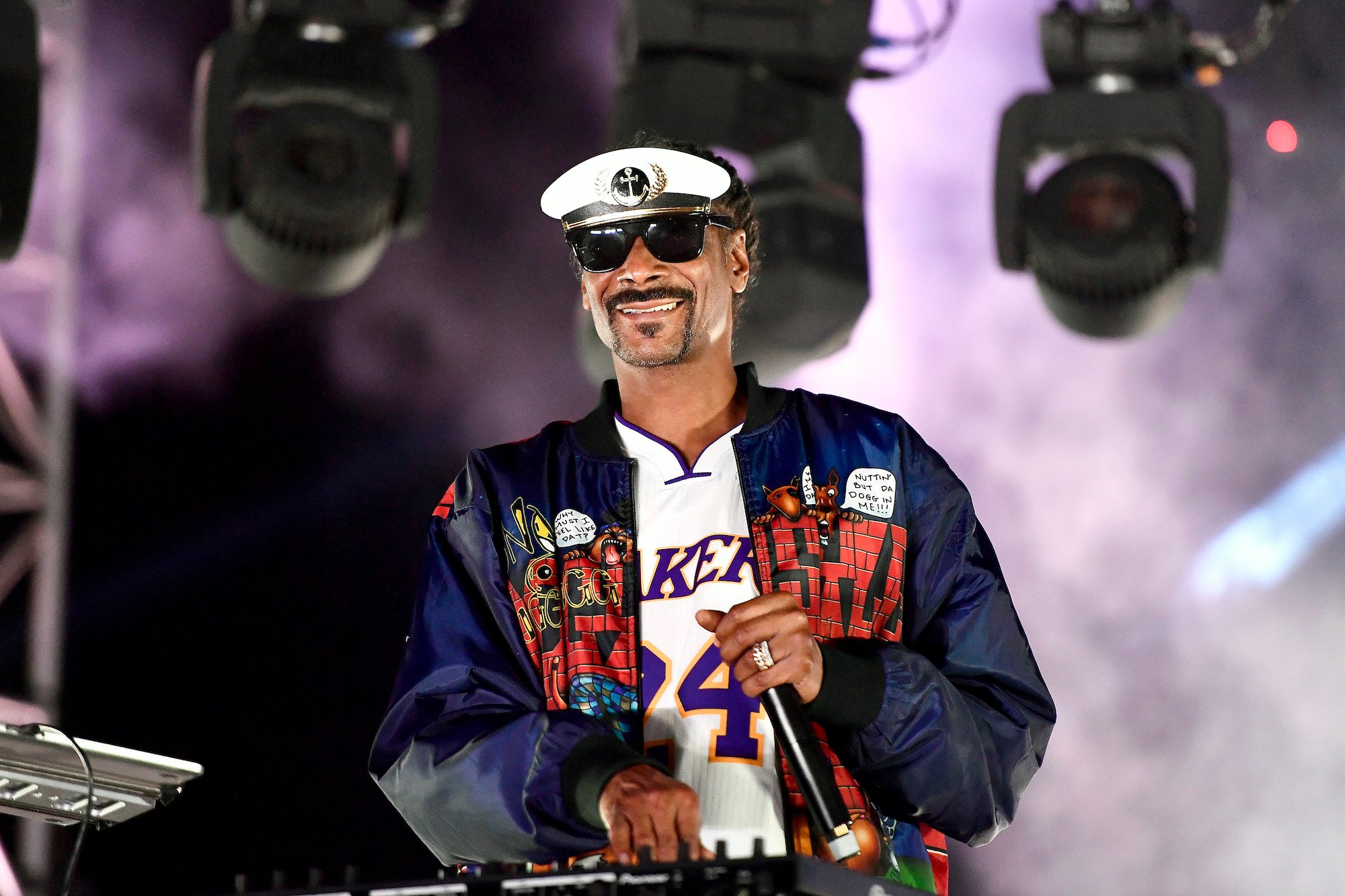 Snoop Dogg: The rap icon who is also Martha Stewart's best friend
Snoop Dogg's real name is Calvin Cordozar Broadus, Jr., and he was born in Long Beach, California, according to Biography. His nickname came from his resemblance to Charlie Brown's beloved dog — his own mom is the one who gave him that famous moniker. He discovered his love for music at an early age, playing piano and singing at his church. 
In sixth grade, Snoop began rapping. He graduated from Long Beach Polytechnic High School, but soon after that, he spent time in prison for drug-related charges. He turned to music as a way out of that lifestyle. He recorded some demos with Nate Dogg (his cousin) and Warren G, and eventually came to the attention of Dr. Dre. 
After working with Dr. Dre on his first solo album, Snoop released his own first album, Doggystyle, in 1993. It reached the No. 1 spot on the Billboard Top 200. Since then, Snoop has continued to release chart-topping albums, as well as pursuing a career in acting and reality television. 
In 2008, Martha Stewart invited Snoop Dogg on her talk show. The two really hit it off and developed a unique friendship. They eventually created a show together, Snoop and Martha's Potluck Dinner Party.
Willie Nelson: The country star was once called 'Booger Red'
Willie Nelson grew up in Texas, and was raised by his grandparents during the Great Depression, Biography reports. His grandparents both had musical backgrounds, and they encouraged Nelson and his sister to follow their own love of music. 
When Nelson was just five years old, he had his first public performance. He had to recite a poem and became so nervous about the performance that he anxiously picked his nose so much that it bled. He was then stuck with the nickname "Booger Red" for some time, according to The Boot.
Nelson wrote his first song at seven, performed with Bob Wills (inventor of country swing) at 13, and sold his first song in 1959. The rest is history. Nelson became one of the most well-known country artists of all time. He has over 100 albums under his belt, along with 25 No. 1 singles. 
The famed country star also has a heart of gold. He has a passion for farming and animals. In 1985, he organized the first Farm Aid Concert with Neil Young and John Mellencamp. The concert earned more than $10 million its first year, and continues to raise funds annually to support farmers. He's also involved with the Society for Protective Animal Legislation, among many other animal welfare groups.
Fiona Apple: The title for her latest album was inspired by Netflix
Fiona Apple is well-known for her distinctive voice, moody music, and intense lyrics. In the late '90s, she touched the hearts of troubled teens and young adults across the nation with her first album. Apple's music career was the result of a very difficult, troubled childhood and adolescence.
Apple was bullied relentlessly, taunted for her appearance, and called ugly by her classmates. After telling a friend she was going to kill herself and her sister, she was taken for a psychiatric evaluation and diagnosed with serious depression, according to Grunge.
Things only became darker for Apple when she was 12 years old. She was raped in the hallway of her apartment building when coming home from school. Songwriting became a therapeutic way to sort through everything she was feeling.
Despite the success and incredible talent, Apple has struggled with ups and downs throughout her personal life and her career. She's learned to cope with depression with the help of psychotherapy, and sometimes medication. 
The unique singer recently released her first album in eight years. In an interview with NPR, Apple revealed how she decided on the title for that new album. She was watching The Fall, a crime-drama starring Gillian Anderson, on Netflix. The detectives were tracking down a kidnapping victim when the line "fetch the bolt-cutters" was uttered. Apple says she immediately jumped off the couch to write it down, and it became the title for her new album. 
What do they all have in common?
These three musical artists have wildly different backgrounds, and all have careers based in very different genres. They do, however, have one thing in common. The town of Sierra Blanca, Texas. 
Cosmopolitan reports that Snoop Dogg, Willie Nelson, and Fiona Apple were all arrested in Sierra Blanca. The town is located 30 miles from the border of Mexico. They were also all arrested on the same exact charge, according to ABC News: marijuana possession. Apple's arrest led to the infamous 2012 mug shot that circled the internet.