'Snow White and the Seven Dwarfs': Is the Prince's Name Ever Said in This Animated Movie?
He's handsome and kind, but the identity of Snow White's prince is somewhat of a mystery to Disney fans. Although he never stated his name in the animated film, some fans learned that "the prince" actually does have a first name. 
Learn more about the Snow White and the Seven Dwarfs character here.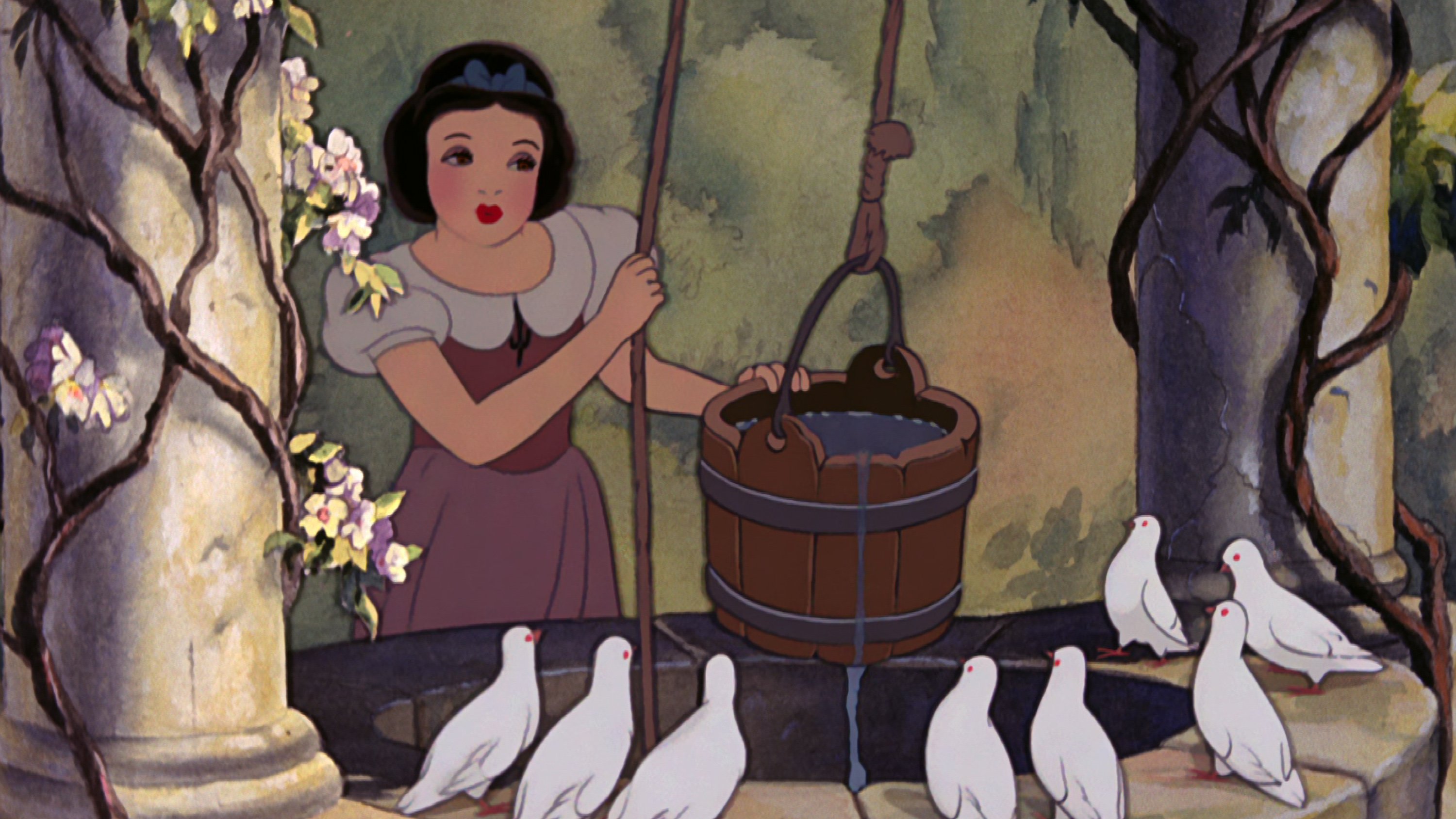 Snow White is the main character in Disney's animated film 'Snow White and the Seven Dwarfs'
Despite the Evil Queen's wishes, Snow White is the fairest of them all. She's also the first of Disney's official princesses, appearing in the 1937 animated film Snow White and the Seven Dwarfs. 
In this film, the character befriended animals and some local miners. She also met a handsome prince, who eventually saved her from an evil spell with true love's kiss. This couple lived happily ever after, but some viewers wondered what this prince's actual name was. (No, he never said his name during the movie.)
What is the name of Snow White's prince?
Snow White doesn't actually know the name of her rescuer, as he's referred to as "the Prince" in this animated film. According to Disney Princess Fandom, though, this handsome character is actually named Prince Ferdinand (also known as Florian).
Several other Disney princes went nameless in their animated movies, only to be later named by the Walt Disney Company. That includes the love interest from Beauty and the Beast, who Belle calls "beast" throughout the film. It wasn't until later that fans learned this character's name is Adam. 
Cinderella didn't give her name when she first met her prince at the ball. This handsome prince did not give his name, either. Disney fans often refer to Cinderella's prince as Prince Charming. According to Disney Fandom, Disney France revealed that this character's name is Henry (or "Henri" in French).
This character returns for Disney's live-action adaptation of 'Snow White'
Snow White and the Seven Dwarfs is the next Disney animated film being re-imagined in live-action form. Disney announced that West Side Story star, Rachel Zegler, will appear in the remake of this classic film, with production set to begin in 2022.
This announcement comes just months after the release of the live-action adaptation of Mulan and news of a live-action The Little Mermaid, starring Halle Bailey as the title character.
"Rachel's extraordinary vocal abilities are just the beginning of her gifts," director Marc Webb said during an interview with Deadline. "Her strength, intelligence, and optimism will become an integral part of rediscovering the joy in this classic Disney fairytale."
More information regarding this remake will presumably be revealed in the coming months. Disney's original animated film Snow White and the Seven Dwarfs is available on the company's streaming platform. To learn more about Disney+ and to subscribe, visit their website.