Which 'Snow White and the Seven Dwarfs' Songs Will Rachel Zegler Sing for Disney's Live-Action Adaptation?
Despite her poisoned apple mishap, Snow White is the fairest of them all.
This Disney character is returning to the silver screen in live-action form. The actor portraying this character is known for her singing voice, as showcased in the remake of West Side Story.
Here's what we know about Rachel Zegler's role in the upcoming Disney flick.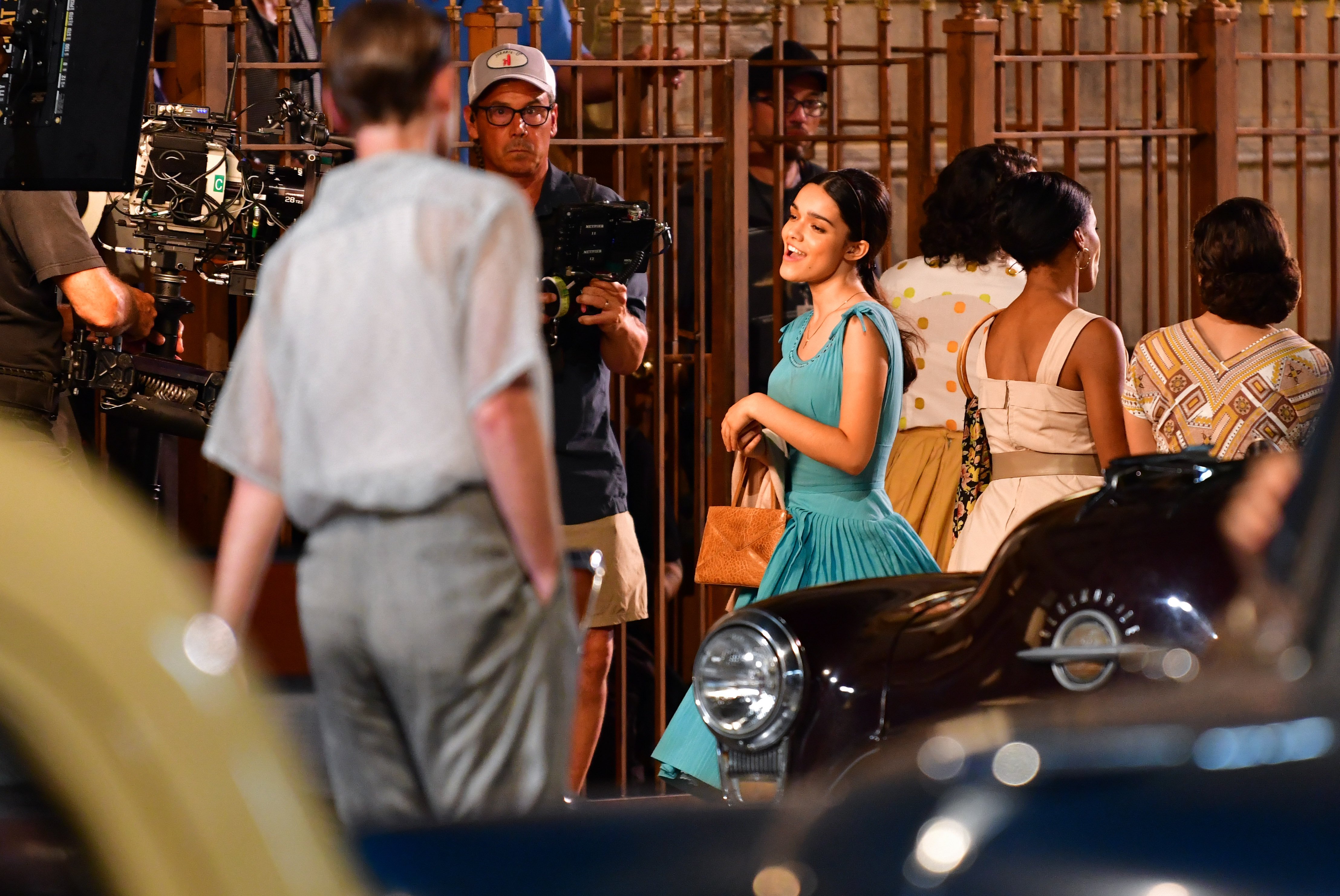 'West Side Story' actor, Rachel Zegler, will appear in Disney's live-action adaptation of 'Snow White'
Hot off the heels of her appearance in Steven Spielberg's West Side Story, Rachel Zegler announced she will portray Snow White in Disney's live-action adaptation of their 1937 animated film.
"Rachel's extraordinary vocal abilities are just the beginning of her gifts," director Marc Webb said during an interview with Deadline. "Her strength, intelligence, and optimism will become an integral part of rediscovering the joy in this classic Disney fairytale."
Zegler is also a known Disney fan, visiting the theme parks with her West Side Story cast members and her family. She also shared her love for the Star Wars universe, sharing that she'd even snag a role in the Disney+ series The Mandalorian if she could.
The live-action adaptation of Snow White would not be the first production featuring Zegler, as the actor recently announced her collaboration with DC for the superhero flick, Shazam! Fury of the Gods. However, this could be her first time singing iconic Disney songs like "Someday My Prince Will Come."
RELATED: Rachel Zegler Is Dreaming of Her 'Star Wars' Debut in 'The Mandalorian' — and So Are Some Fans
Will Disney's live-action 'Snow White' be a musical?
The original Disney animated film, Snow White and the Seven Dwarfs is, technically, considered a musical. The character Snow White sang "Whistle While You Work," "With a Smile and a Song," and "I'm Wishing."
As a result, some fans are wondering Zegler would showcase her voice with those iconic Disney tracks. Most Disney live-action adaptations, including Beauty and the Beast, Aladdin, and Cinderella, have been musicals.
Some remakes even featured original songs, including Princess Jasmine's anthem, "Speechless." However, not every remake follows that same formula, as the live-action Mulan earned a PG-13 rating and did not feature characters belting out iconic tunes from the classic animated film.
As a result, it's not clear whether or not Zegler will perform songs like "Someday My Prince Will Come." Presumably, more information will be announced in the coming months. According to Deadline, production is expected to start in 2022.
RELATED: Thanks to 'West Side Story,' Rachel Zegler Is the Next Disney Princess in the Making
The original 'Snow White and the Seven Dwarfs' is available on Disney's streaming platform
It may be a few months before fans get a peek at Zegler as Snow White, as the next Disney princess remake to premiere in theaters will, most likely, be the live-action version of The Little Mermaid starring Halle Bailey.
The original Snow White and the Seven Dwarfs is available for streaming on Disney+. To learn more about Disney's subscription service and to subscribe, visit their website.