'Snowfall' Actor Angela Lewis on Louie's Treatment of Franklin: 'She Has a Point'
Amid the fallout in 'Snowfall' Season 5, most viewers have sided with Franklin Saint. But for Angela Lewis, she seems to be on team Louie.
In Snowfall, FX's gritty drama about the crack cocaine epidemic of the '80s, drug dealer Franklin Saint has learned that his biggest threat is on the inside. Specifically, his Aunt Louie. Louie's quest for independence and power has taken her from a fan favorite to one of the most disliked characters on the TV show. But to Angela Lewis, her character "has a point."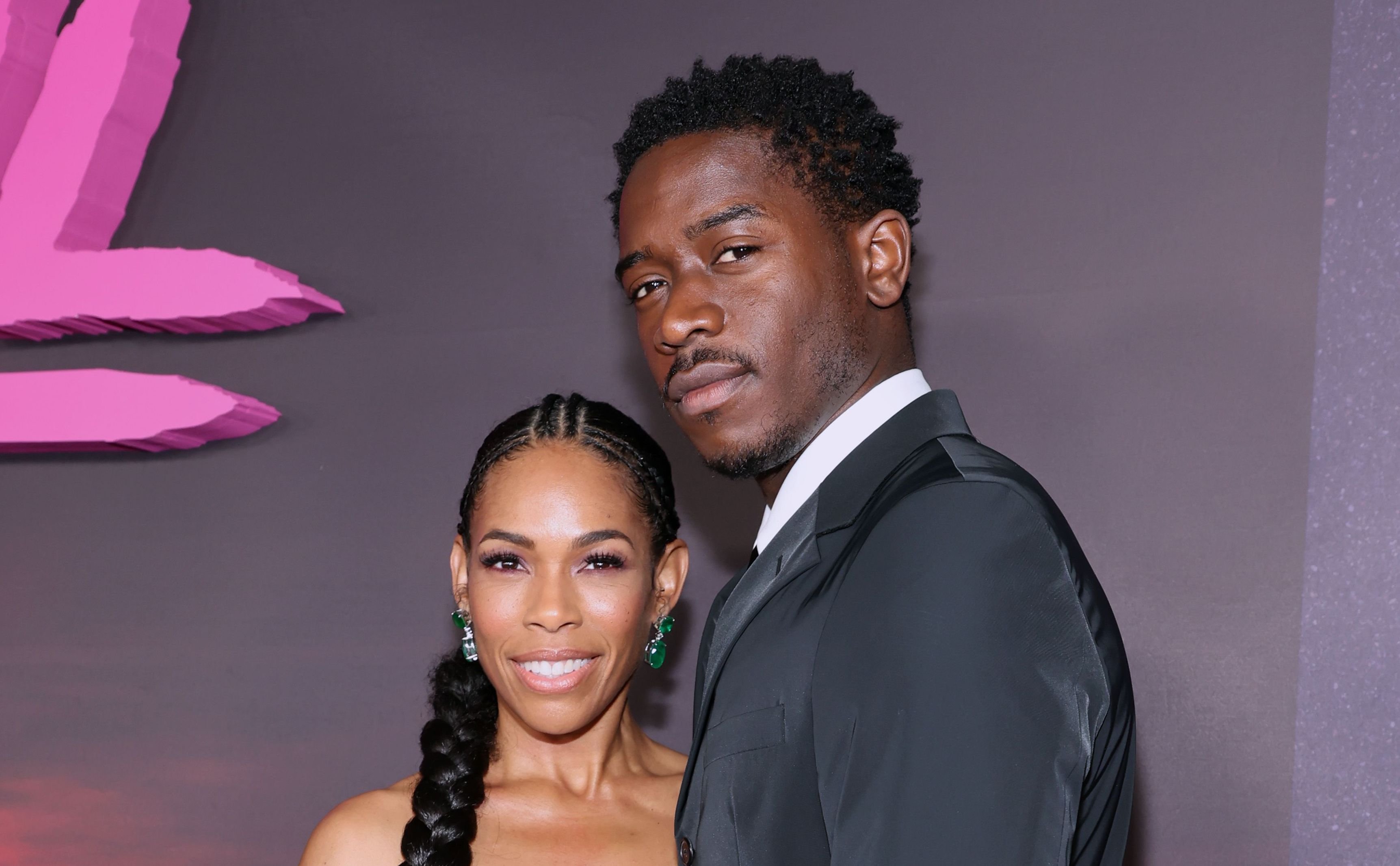 Franklin and Aunt Louie's relationship has completely fractured in 'Snowfall'
Franklin tried to repair things in Snowfall Season 5 following the fallout of the previous season, but for Louie, it was too late. Frustrated with his way of running things, she went behind his back and successfully negotiated a new deal with Reed Thompson.
When she finally told Franklin, he became so upset that he quit. He figured he had enough money anyway to begin the life he and Veronique had envisioned, only to find out that Reed had drained his bank accounts.
When Franklin went to Louie for help, she refused to get involved. Becoming increasingly frustrated with her, Franklin threatened to kill her, but Buckley intervened. Louie spared his life out of respect for Jerome, but threatened that if he came near her again, she'd kill him.
But that didn't spook Franklin. A short while later, he hit several of the stash houses, robbing them of millions in cash and drugs. His mother Cissy Saint tried to mediate, but Franklin, as he told her, is past the point of trying to fix it. Now, it's war.
'Snowfall' actor Angela Lewis spoke about Aunt Louie's turn on the show
After the Snowfall Season 5 finale, GoldDerby caught up with Snowfall actor Angela Lewis to discuss the breakdown between the characters. While many viewers have sided with Franklin, she seemed to be on team Louie.
"I think I lost a few people when I became the villain, and what I love about Louie being the villain is that she's not just mean or evil. She has a point," said Lewis. "Which is why Franklin apologized at the wedding. So all that to say, there's a lot of people who don't like me and Louie right now."
"And I'm OK with that," she continued, "because I think I would rather see Louie be in her power and not be stifled by anybody's bad decisions and inability to see who she is, which is a very smart, very driven, very strategic contribution to the business."
She added: "Franklin has proven time and time again that — yeah, he's looking out for the family, but he's really looking out for himself because if he was really looking out for the family, he would listen more to Louie and he would embrace her as a partner more. So I think she's really feeling like this is what she needs to do."
'Snowfall' is expected to return to FX in 2023
Viewers will find out what happens next when Snowfall returns for its sixth and final season. While the exact release date for Snowfall Season 6 has yet to be revealed, FX has confirmed the show will be back in 2023.
Usually, Snowfall returns about a year after the start of the previous season, which means the sixth season could be here by February of 2023. But of course, we can't say for certain. In the meantime, check out previous seasons of the show now on FX.