'Snowfall' Co-Creator Says Season 6 Will Be 'Heavier': 'The Story Has to Be a Tragedy'
Fans have been hoping for a happy ending for Franklin Saint since the show premiered, but it doesn't seem likely after these comments on 'Snowfall' Season 6.
Franklin Saint's journey on Snowfall has been one of the most interesting things to watch on TV. Over the past five years, viewers have seen him go from an ambitious kid trying to make a way for his community to, as he put to Veronique, a monster. But, even despite the horrible things he's done, some are still hoping for a happy ending for him. Unfortunately, that might not be the case in Snowfall Season 6 as Franklin deals with the effects of the choices he made this season.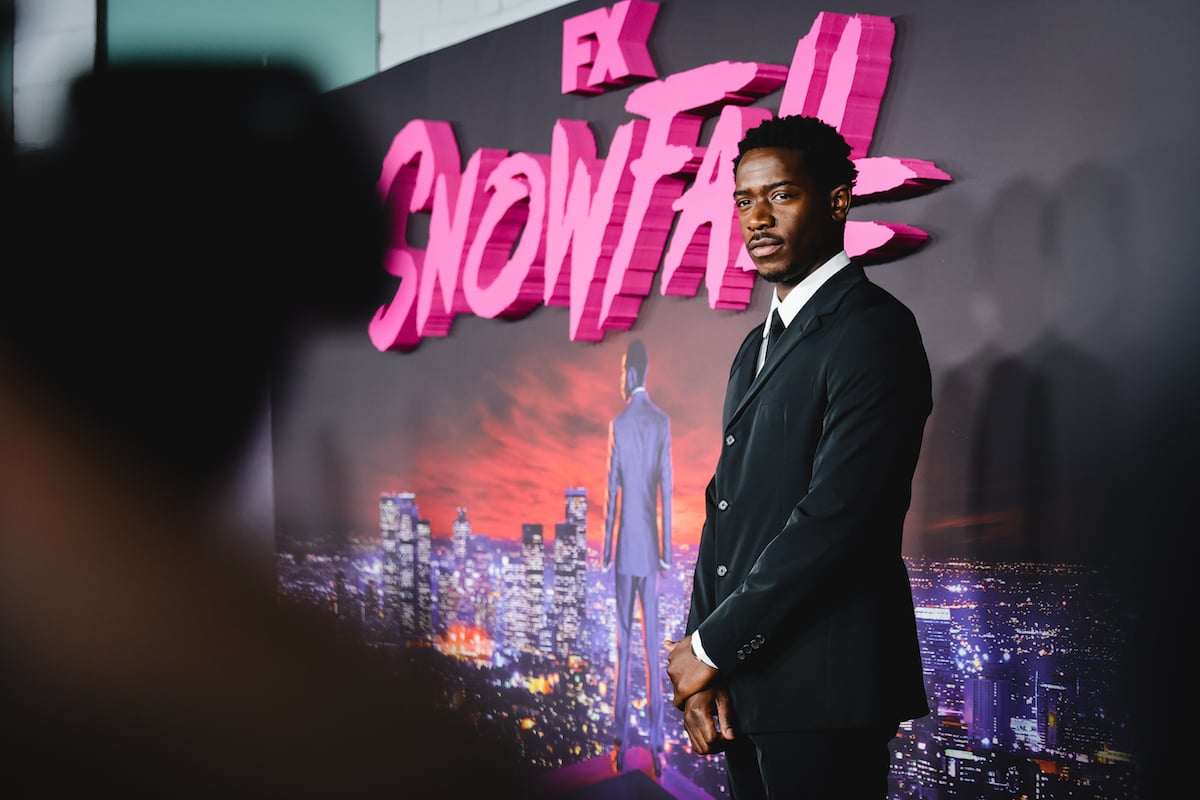 'Snowfall' Season 6 will serve as the end of Franklin's story
FX announced in April that it had approved Snowfall for another season, but unfortunately, it'll be the show's last.
"Today, as the fifth season of 'Snowfall' reaches new heights of acclaim and viewership, there is no question that this series has become an FX classic drama," Nick Grad, the original programming boss at FX, said in a statement at the time.
"We are thrilled to order a sixth season that will enable [co-creator and showrunner] Dave Andron, Walter Mosley, and the rest of the producers to bring 'Snowfall 'to a climatic finale showcasing the brilliance of everyone involved, from the stellar cast led by Damson Idris, to the writers, directors, artists and crew," he continued.
The series will get 'heavier' in 'Snowfall' Season 6
In the latest season, Franklin dealt with the breakdown of his inner circle, as Louie and Jerome stepped back to run things their own way to secure their financial future. He'd hoped to keep the peace, but when Reed Thompson cut him out for Louie and stole his money, Franklin vowed war on everyone.
Co-creator and showrunner Dave Andron told The Hollywood Reporter that the show would get really dark next season as it explores the aftermath of that.
"I think we've always tried to keep a bit of the light touch in this show," he began. "Obviously the show is about very serious things and about a very dark moment in American history. We've tried to kind of find some of the levity in that because there is a lot of humor in the situations in the world, and it's part of how people survive day to day. I think this last season, the story has to ultimately be a tragedy, and this last season is going to feel, I think, a little heavier."
"The last two seasons I think you can feel the moments when we're trying to have things have a lighter touch, and then the last two episodes settle into a very specific tone. And I think the last season is going to be more represented by that tone," he added.
That doesn't sound good for anyone, but we'll see how everything pans out.
When does the show come back on?
So far, FX has not revealed the Snowfall Season 6 release date. However, it was confirmed in the aforementioned statement that the show would be back in 2023. Based on past patterns, it seems likely that it could return in February of 2023. But we can't say for sure.
Until then, check out past seasons of the show now on FX and Hulu.