'Snowfall': Damson Idris Warned His Family About His American Accent But His Mom Was Unimpressed
Watching Damson Idris' journey as an actor on Snowfall has been quite a ride for fans. He's had roles in other projects, including Netflix's Black Mirror and Farming, but his turn as Franklin Saint has been earning him accolades for four seasons.
One of the most notable aspects of the role is how easily Idris switches from his British accent to an American one for the show. But back home, his mother was not that impressed with the demands of his character.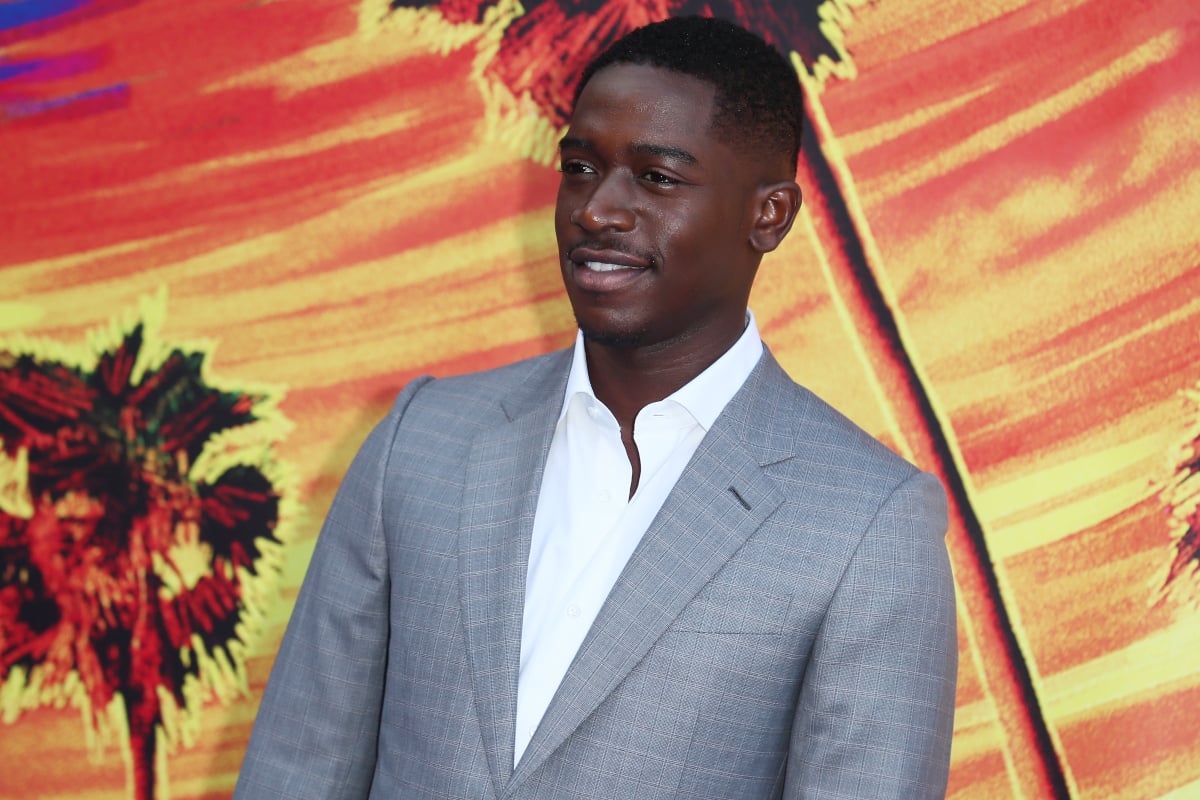 Damson Idris had freedom to pursue acting
A London native, 29-year-old Damson Idris (full name Adamson Alade-Bo Idris) is of Nigerian descent and the youngest of six children.
He's spoken about growing up as the baby in the family and how it enabled him to pursue his dreams. He once explained to  Gentleman's Journal that since his older siblings were in finance, IT, and law, his mom was way more lenient with his career goals.
"And then I'm an actor. So I kinda feel like I could have been a stripper and my mum would have been like, 'That's fine.' We've already ticked every box. Being the youngest makes you a spoiled brat a bit," said Idris.
When he learned about the audition for FX's Snowfall, he was still working and living in London. But Idris was committed to preparing for the role by practicing his American accent.
Idris' mother was unconcerned with his Franklin Saint immersion course
In a new interview with The Guardian, Idris opened up about morphing into Franklin at home. He told his family not to pick on him, but his mother was hilariously nonchalant about he prep work.
"The audition was about two, three weeks out," said Idris, "so I went to my family and said, 'Guys, I'm going to be in an American accent for three weeks and onwards if this process keeps going on. Don't, don't, don't make no jokes. Don't ask me, 'Ahhhh, why are you talking like that?' No. My name's Franklin and from now on you're going to address me as Franklin. You hear that Mum?' I was still living with my mum at the time. And she's like, 'Yeah, whatever. Go wash the dishes,'" he amusingly recalled.
Getting one last crack in, Idris quipped to his mom, "But I want you to address me as Franklin when I go wash the dishes."
Idris stayed in character for weeks
After Snowfall creator John Singleton chose Idris to play Franklin, the young actor spent time hanging in the South Central community and famously worked with rapper W.C. to perfect his Los Angeles accent. Idris then flew home to wait for production to start and took Singleton's advice not to break character.
There were concerns that Snowfall would not get picked up after FX scrapped the pilot and every cast member except for Idris, so he waited to return to L.A. Everything worked out for him as Franklin.
And sometimes, Idris casually slips in and out of the American accent even when he's not at work.
Viewers can watch season 4 of Snowfall on FX on Wednesdays at 10 p.m. EST.