'Snowfall' Star Angela Lewis Reveals Her Most Difficult Scene to Film as Louie
Snowfall Season 4 has been one heck of a ride, putting some of the show's favorite characters right in the middle of war. One of those caught up in the mess was Aunt Louie.
As Franklin Saint's pursuits have grown more ambitious and dangerous during the past four seasons, the hammer sometimes dropped on his friends and family. Jerome, Louie, Cissy, and Leon have all experienced their fair share of hazards on the job.
Angela Lewis plays fan favorite Aunt Louie on the TV show, someone who's known for her strength, ride-or-die mindset, and wise advice. As Snowfall viewers know, everything hasn't been rosy for Louie.
During a recent interview with Showbiz Cheat Sheet, Lewis shared which scene was the most difficult one for her to film.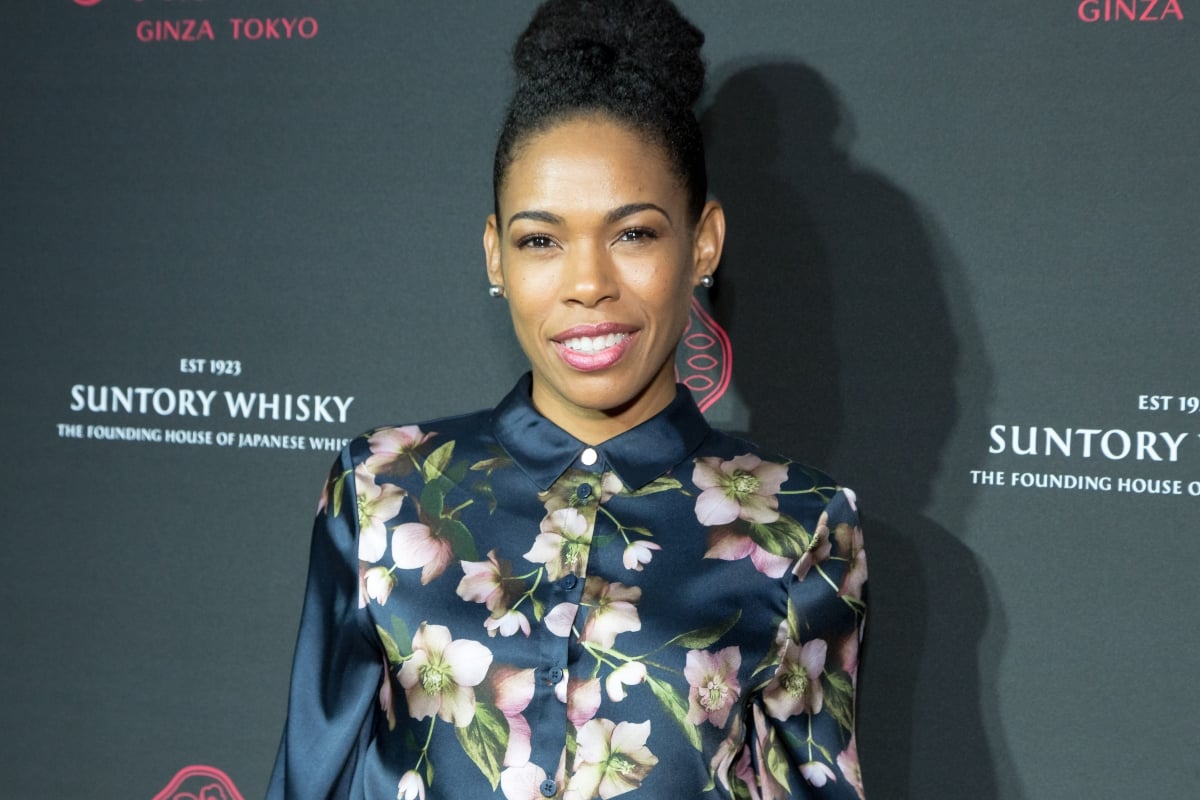 Aunt Louie has endured plenty on 'Snowfall'
Season 4 hit fans in the gut when Louie caught a bullet during a drive-by shooting. She heeded Jerome's call to attend that funeral, and everyone felt his anguish as he held her blood-drenched body. Fortunately, she survived, but her recovery will be a different story.
Before this, viewers watched Louie bear Andre's fruitless interrogation tactics that left her trapped in a room without any bathroom access. Remember when she peed in a trashcan? She didn't crack under the pressure, but he really tried to break her down.
And no one can forget the knockdown-dragout fight between her and Claudia. The pair had a complex relationship and after that brawl, things only got worse. And though it wasn't shown onscreen, Aunt Louie is behind Claudia's death, which is why she cried about it.
RELATED: 'Snowfall' Star Angela Lewis Sees Your Fan Theories, and Agrees 1 Character is a Problem
Angela Lewis says her toughest scene to film came early in 'Snowfall'
Fans are used to seeing Angela Lewis bring Aunt Louie's badassery to the screen as a boss, wife, and auntie. She loves the role and shared that she's learned a few things from character too. When telling us which scene was the most difficult one for her, Lewis took things back to season 1.
"I have to say my very first scene. The audience's introduction to Louie was a tough scene because that's the scene where she takes her earrings off and she beats the girl up," Lewis said. "It was a lot of fun to shoot that, but it was also very challenging because I'm not a fighter and I was really nervous that day."
Fans may recall when Louie waited for a commercial to interrupt her soap opera time. Jerome called on her to handle his side chick.
Lewis explained that it was their first week shooting Snowfall, and she had to learn fight choreography without accidentally injuring herself or anyone else. She said that because she was so worried about hurting the other person, it caused the scene to look fake — at first.
"I had to just let it all go and step out of my skin — Angela's skin — and into Louie's, and understand she's not really feeling compassionate right now. Once I was able to do that, then it made it more fun," Lewis recalled.
She also tapped into her dance background to learn the combat choreography, and that enabled her to shake off her nerves and get out of her head.
Lewis wants a bright future for Aunt Louie and Uncle Jerome
During our chat with Lewis, she also touched on what she wants for her character and Jerome moving forward. In a show where survival isn't guaranteed, Jerome and Louie haven't always seen eye to eye. But Lewis hopes the couple gets on the same page so they can grow personally and in business.
The Snowfall Season 4 finale airs on FX on April 21 at 10 p.m. EST, and fans can stream episodes from each season on Hulu.