'Snowfall' Star Damson Idris Finally Addresses Saweetie Romance Rumors
Damson Idris and Saweetie had the Internet buzzing with speculation about their relationship status after the "Back to the Streets" hitmaker appeared in a video with him. Saweetie, born Diamonté Harper, was seen playing the piano in what appeared to be Idris' house, fueling dating rumors. However, the actor insists he and Saweetie are just friends.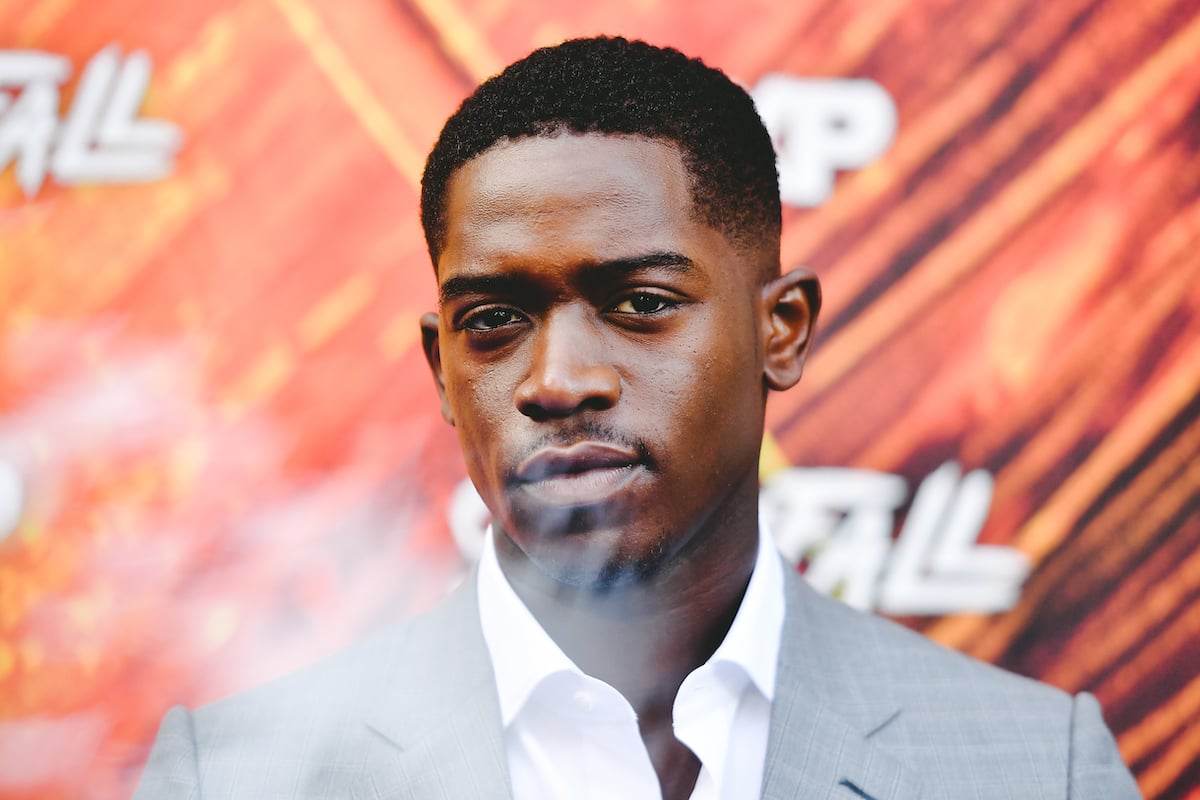 This video of Saweetie and Damson Idris started it all
The video in question was posted in November of 2021. Idris, 30, uploaded the footage of Saweetie on Instagram, showing him recording her and playfully laughing with her. "I wish I could play," he said, referring to the "Icy Chain" rapper, 28, as his "teacher" in the caption. The clip was also re-posted on Saweetie's Instagram page, adding to the romance rumors.
RELATED: 'Snowfall' Star Damson Idris Studied This Rapper to Perfect His American Accent
Idris commented on the nature of his relationship with Saweetie
Idris appeared on the cover of the latest issue of GQ Magazine. In the interview, he discussed the return of his show Snowfall, on which he plays Franklin Saint, a low-level marijuana dealer who ventures into the crack-cocaine trade to become one of the most powerful drug dealers of the '80s. He also took a moment to address the rumors about him and Saweetie potentially being an item.
Idris clarified that he is just a friend to Saweetie and is very much single at the moment, after ending a nine-year relationship sometime earlier. He hopes to one day have a family but said he doesn't have time for that at the moment. "Do you want to go to that Oscar party, or do you want to stay at home and watch this movie with your wife and kid?" he mused, "I want to go to the Oscar party!"
Has Saweetie said anything about her relationship with Damson Idris?
Saweetie, for her part, has not publicly commented on the rumors about her and Idris. But she continued to fan the flames in February when she shared a photo posing with and kissing a male friend. While their face could not be seen, many people guessed it was Idris. Rapper Saucy Santana and actor Woody McClain of Power Book II: Ghost were also some of the names that came up, as noted by HotNewHipHop.
Saweetie's last known relationship was with Migos frontman Quavo. The two were together for nearly three years after first connecting on Instagram but split in 2021. Saweetie indicated on Twitter that they broke up on account of alleged infidelity on Quavo's part, prompting a heated back and forth between them. It was later reported that the two had reconciled, but Saweetie denied those claims.
"pinocchio a** article 🤥 anyways back to this #saweetiemeal," she wrote on Twitter. She was referring to a meal she had at McDonald's at the time, which was seemingly born out of her famous food concoctions.
RELATED: Saweetie Reveals Her Honest First Impression of Quavo