'Snowfall' Star Damson Idris Once Revealed His Celebrity Idol — 'He's Phenomenal'
When you think of rising TV actors, Damson Idris may come to mind. Since 2017, he's been dominating his role as Franklin Saint on FX's Snowfall, which tells the story of a small-time weed dealer who gradually becomes a drug kingpin. Idris has said he was pretty new to the TV industry when he got the role, but studying one actor helped him learn what he needed to do.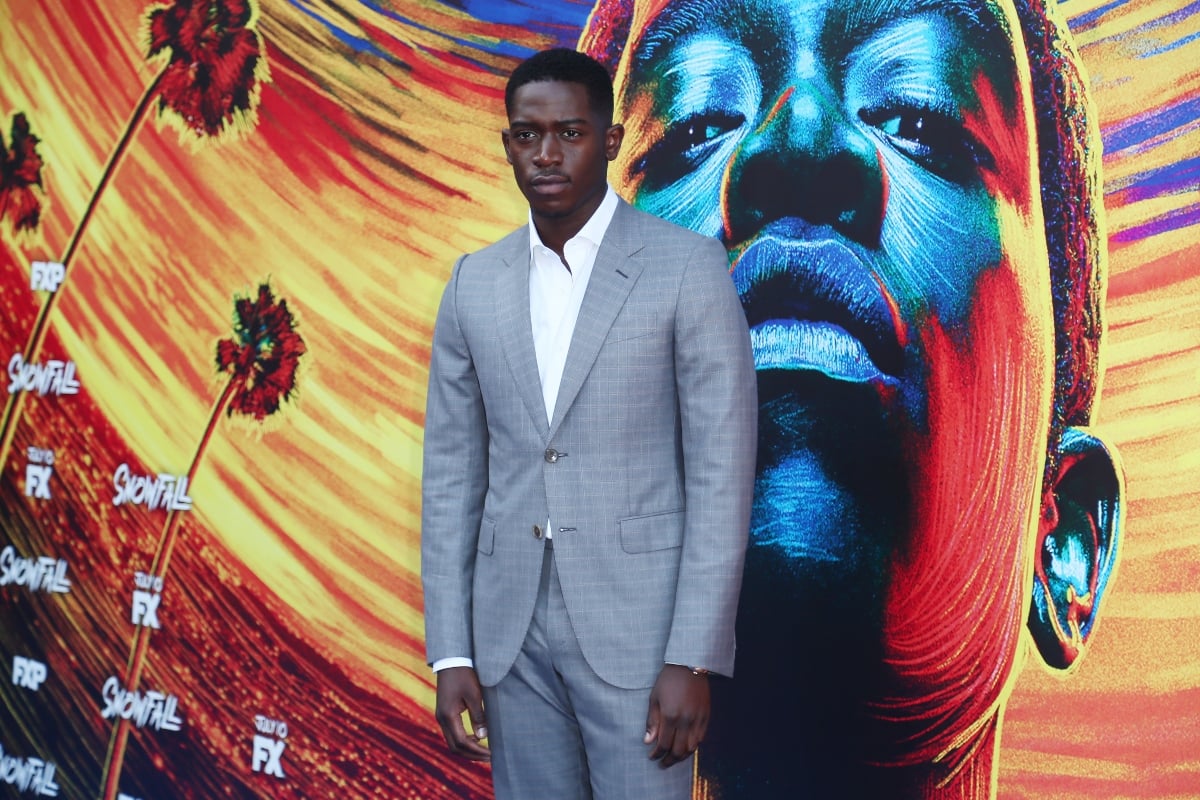 How Damson Idris became famous
Hailing from Peckham, London, Idris grew up thinking he would play football as a career. But things didn't pan out that way. Deciding to go to college, he enrolled in a drama program at Brunel University London, where he met actor Catherine Tyson. In one conversation, Tyson encouraged him to meet with a local playwright and audition for her play Pandora's Box.
After winning the role, Idris found an agent who helped him book more plays. "Then I did the National Theatre, which is one of the most esteemed spaces in London, and I was like, "I kind of want to do film now, or TV," he recalled to Interview Magazine. "So then I started auditioning for stuff like Doctors, the cliché roles that every young British actor goes through, just to see what the world was like."
After his manager alerted him to Snowfall, he auditioned for the show and then went to Los Angeles, where director John Singleton made him prove he could do the job by requiring him to speak in an American accent for an entire day
"The next day I auditioned again, I did a screen test. And then I went back to my hotel on Wilshire Boulevard. I was in the pool, the shallow section because I can't swim. He called me then, 'Can you hear me?' I was like, Yeah, yeah. 'Can you hear me?' I can hear you! Wassup? 'You got the part, man.' And I immediately started drowning!" he told Essence.
Damson Idris credits this actor as an inspiration
Even though acting wasn't his original plan, Idris says he's always admired Denzel Washington.
"He's phenomenal," he told Interview. "I didn't know I wanted to be an actor, but once it found me I looked at whom people were saying were great. I looked at who I wanted to be like that. Not just in acting, but in their personal life as well."
"Being a well-rounded person, a fine example of good taste and prestige and class, that's what I really chased, so he was the person that did it for me," he continued. "And then it's so funny, because once you find your idol, you then find their idol and it opens up this whole new thing. Denzel introduced me to Sidney Poitier.
Idris also mentioned that he studied people like Washington and Michael B. Jordan to perfect his American accent. "I studied them for the accent, and incorporated it and found it myself and with the character of Franklin," he added.
All of that has clearly worked well for him considering the scores of praise he's received for his role on Snowfall. Here's hoping his career will continue to flourish even more from here.