'Snowfall' Star Damson Idris Studied This Rapper to Perfect His American Accent
In Snowfall, Damson Idris plays Franklin Saint, a Los Angeles native who rises from the bottom to become a major player in the crack cocaine business. But in real life, the actor is British. Idris has such a good delivery that many people never realized he was from London until researching him, including even Beyoncé. Idris once revealed how he was able to perfect his American accent for the TV show, explaining he studied one L.A. rapper.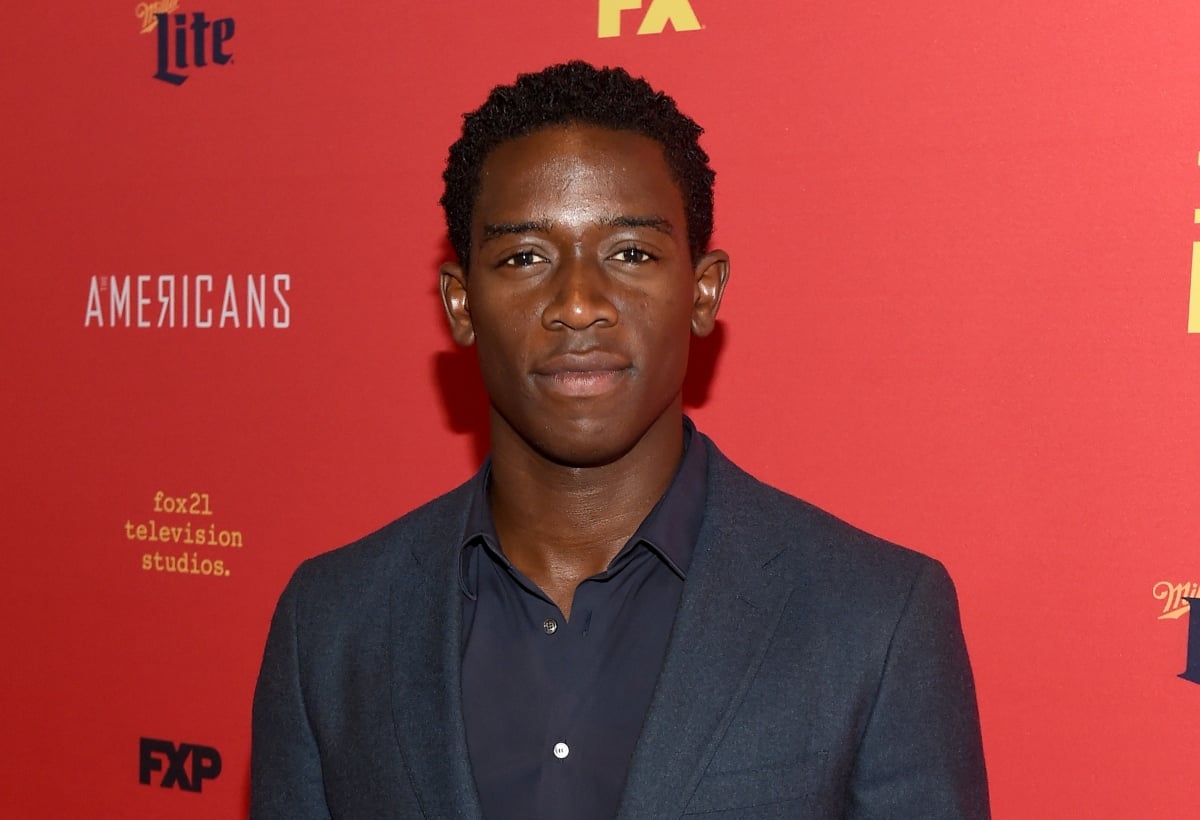 Damson Idris had to go through an accent test
When Idris was auditioning for Snowfall, creator John Singleton made him prove he could pull off the role by taking him around Los Angeles and making him speak in an American accent.
Idris recalled to Essence, "They told me, 'You know, [with John Singleton being from] South Central, and he's not really sold on the British thing, so you just need to please him. We already like you. I was like, 'Okay. What do I have to do?' So I auditioned again, but John wasn't there. So I went back to London, came back to L.A., and they were like, 'We want you to spend a day with John in South Central but just stay in an American accent.' I was like, "Okkkkaaaay."
When the day rolled around, Idris did his best to impress Singleton. "I'm with John Singleton in South Central L.A., where everyone is just being them[selves], but I'm doing a bit of acting to put on," he explained. "And I remember, we walked to this park near his office. We were talking about Tupac and Boyz n the Hood and everything. And we became close. Just hanging with him was good enough. I didn't even care if I didn't get the role anymore."
He continued to say, "The next day I auditioned again, I did a screen test. And then I went back to my hotel on Wilshire Boulevard. I was in the pool, the shallow section because I can't swim. He called me then, 'Can you hear me?' I was like, Yeah, yeah. 'Can you hear me?' I can hear you! Wassup? 'You got the part, man.' And I immediately started drowning!"
Afterward, Damson Idris was paired with someone who helped perfect his accent
Appearing on Illinois' Good Day Stateline, Idris elaborated on how he was able to nail his American accent. He explained he already had an "inkling of what it sounded like" from watching shows like Def Comedy Jam. "But with Franklin specifically, I linked up with WC [of Westside Connection]," he said.
"He really just taught me about getting into the mindset of what it's like to be a kid from South Central L.A," he said. "And hopefully, I think the viewers can attest, we did a good job."
From all the praise he's received for his role, it's safe to say he indeed does a great job with his accent. You can see more of Idris every Wednesday at 10 p.m. ET when Snowfall airs.