'Snowfall': Where Is Lucia? Oso Is Figuring It Out
Another season of Snowfall has come and gone without any sign of Lucia Villanueva. Played by actor Emily Rios, she's the daughter of a leader of a Mexican drug cartel with hopes of taking the family business to the next level. The third season revealed the drug queen was missing, leaving Gustavo "El Oso" Zapata (Sergio Peris-Mencheta) and the audience wondering where exactly she went. What happened to Lucia in Snowfall?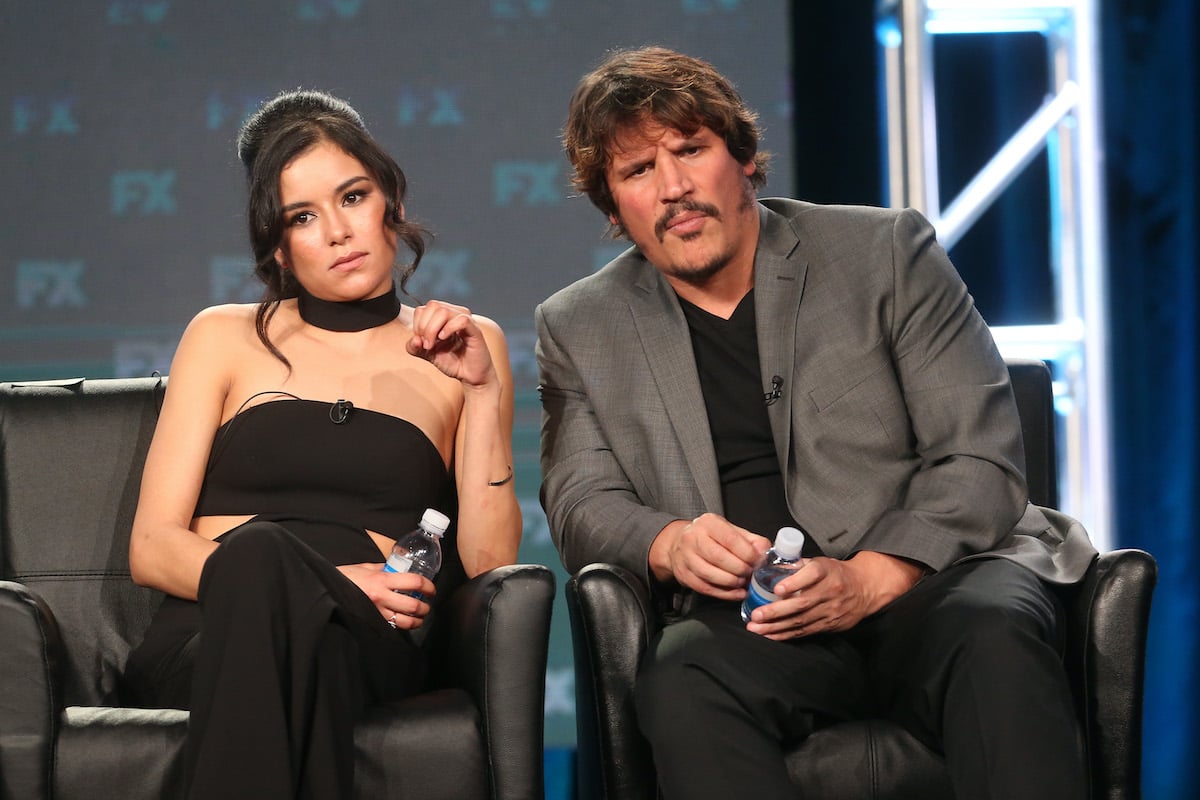 Lucia's whereabouts are still a mystery, but perhaps not for long
The last time we saw Lucia was at the end of season 2, when she and Oso had just been attacked by Conejo. After him fighting off, Lucia rushed to aid a severely wounded Oso, pleading for him to not die. By pure luck, he lived, but by the time he recovered, Lucia was gone.
Refusing to accept claims that she's not coming back, Oso dedicated much of his time across the next episodes to finding Lucia. Finally, at the end of Snowfall Season 4, he learned from Teddy McDonald's former colleague at the CIA that they've found her. While Lucia and Oso have yet to reconnect, it's possible they could next season.
What else to expect in 'Snowfall' Season 5
The season 4 finale also saw Franklin Saint (Damson Idris) send Alton Williams (Kevin Carroll) away to Cuba. That was one of his last big problems in the show but, of course, more chaos is ahead.
"We're going to probably, it looks like, jump forward a little bit in time, more than we have maybe in the past to get into the meat of 1986 when the violence was really ramping up, when you really started to feel the full militarization of the LAPD, when the War on Drugs was on its way to reaching its apex," Snowfall co-creator Dave Andron previously told Gold Derby about the season 5 plot.
"And then this kind of pop culture explosion that was brimming in South Central — the rise of gangster rap and you had 'Straight Outta Compton' and those things getting ready to drop and blow up. It's a huge sea change moment for the neighborhood," he continued. 
"And so without getting into too much character stuff, I will just say from the standpoint of history and kind of where we are in the arc of this thing, it's a really exciting time for us to plop our characters into and see what happens," Andron added.
When does 'Snowfall' Season 5 come out?
As of writing, there's no release date for Snowfall Season 5, but work on it has already started. In the interview with Gold Derby, Andron mentioned the writing team was already cooking up ideas for the next episodes. Keeping in mind the time it can take to write, shoot, and edit a show, we guess Snowfall could come back sometime in 2022. But it's truly too early to tell. Be sure to check back in with us for updates as they become available.