'So Freakin Cheap' Cast Member Says Dumpster Diving Has Saved Her Family $10,000
How far would you go to save a buck? For the people on TLC's new series So Freakin Cheap, the answer is pretty far. The show, which premieres June 28, features ultra-frugal families who aren't afraid to take some extreme steps to avoid spending money, from dumpster diving to holding a wedding in a chiropractor's office. 
One 'So Freakin Cheap' cast member says being frugal has saved her and her family thousands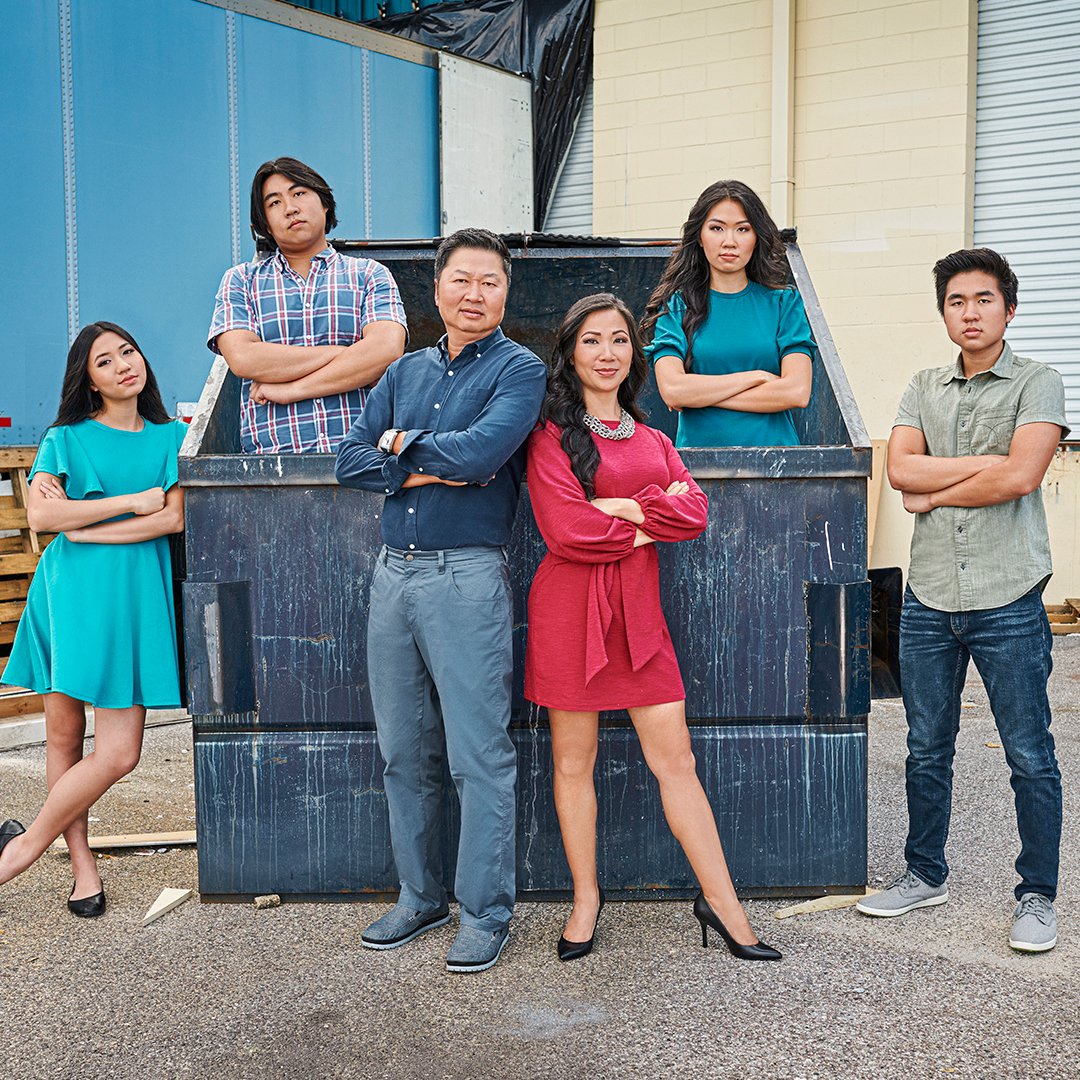 Rosanna and Danny Tran might live in a nice home in an upscale neighborhood, but Rosanna has no problem referring to herself and her family as "crazy cheap Asians." She and her husband immigrated to the U.S. and built a successful business — all while being serious about pinching pennies. 
In an extended teaser for the upcoming series, Rosanna goes dumpster diving with her eldest daughter Elizabeth, 26. It's a pastime that comes with risks — the pair wear special foot coverings to avoid stepping on nails and blare a horn to scare away any rats that might be lurking about. But Elizabeth insists it's worth it.
"I could easily say we've saved over $10,000," she says.
This frugal mom 'would rather die' than pay full price
In another teaser for the new TLC show, frugal mom Shelley Watson (who previously appeared on TLC's Extreme Cheapskates) says she "would rather die than pay retail or pay a full price for anything."
Shelley's 27-year-old daughter Ashley is on board with her mom's money-saving ways. But 23-year-old daughter Brittany is proving harder to convince, especially as her mother tries to impose her cheap ways on her wedding, which Shelley hopes will cost only $750, including the dress, venue, reception, and food.
"This is too much for me," Brittany says. "I am tired of not having an opinion about my own wedding."
Other 'So Freakin Cheap' families find unique ways to save money
The two other families featured on So Freakin Cheap also come up with their own unique ways to save some cash. Becky Guiles is a stay-at-home mom with two young sons who wants to become "the most frugal mom in America." To do that, she'll go to great lengths, including washing their dishes in a river and telling her sons they share the same birthday so that they only have to throw one party. But her cheap ways are causing conflict with her husband Jay, especially once they embark on a home renovation project.
A battle over frugality is also an issue in the Clayton household. Tony is seriously committed to saving money, by for example, making a DIY bidet to save on toilet paper and running an extension cord to a neighbor's home to cut down on his electric bill. But his wife Angela — the family's sole breadwinner — is fed up with his endless cost-cutting. She'd like to spend money on some nice things the family both needs and wants.
So Freakin Cheap premieres Monday, June 28 at 10 p.m. ET on TLC. Episodes also stream on discovery+. 
RELATED: Queen Elizabeth Insiders Reveal Her Frugal Ways Despite Being Worth Half a Billion