So Many People Fan-Casted John Krasinski and Emily Blunt in the MCU That No One Actually Wants it to Happen Now
John Krasinski and Emily Blunt are one of Hollywood's elite power couples. The two have been married for years, have two young daughters, and have even worked on-screen together, most notably in the hit film A Quiet Place. It seems as though fans love everything that they do, both individually and as a unit. However, …
John Krasinski and Emily Blunt are one of Hollywood's elite power couples. The two have been married for years, have two young daughters, and have even worked on-screen together, most notably in the hit film A Quiet Place. It seems as though fans love everything that they do, both individually and as a unit. However, due to the recent onslaught of "fan-casting" Blunt and Krasinski in Marvel Studios films, a hefty portion of MCU fans are totally over the idea of them ever starring together in a Marvel film.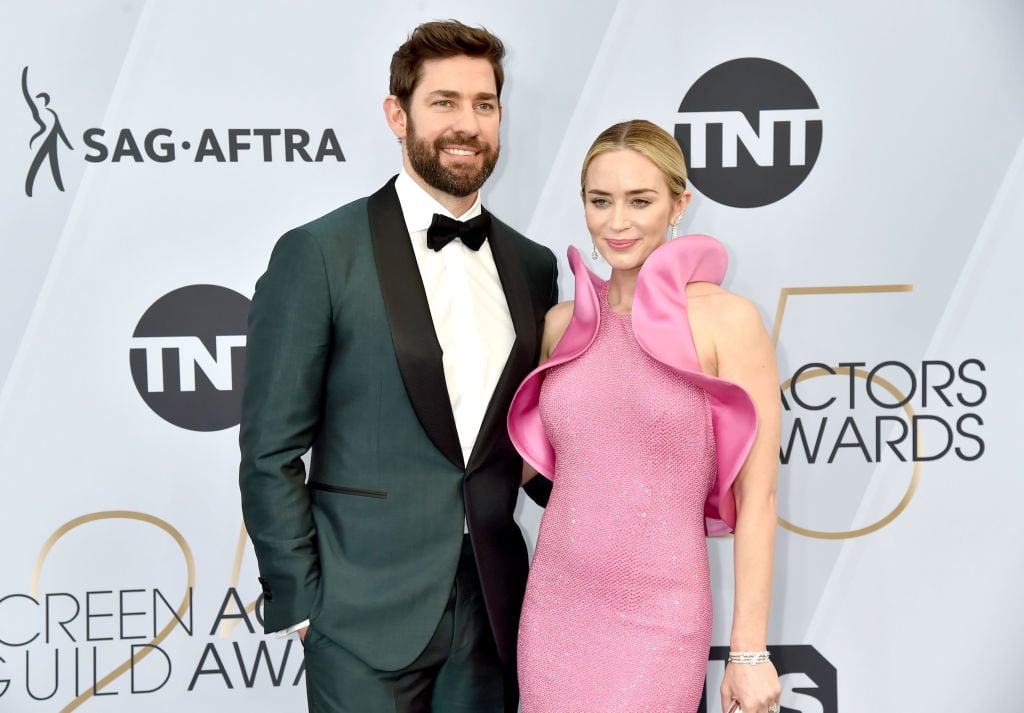 John Krasinski is beloved from his work on The Office
John Krasinski first rose to fame in 2005, playing the lovable Jim Halpert in The Office. Through his work on the series, he was able to beef up his resume not only as an actor but as a producer and director as well. After The Office went off the air in 2013, Krasinski began focusing on film roles. A few of the movies that he has appeared in over the past few years include Something Borrowed, Big Miracle, The Hollars, and 13 Hours: The Secret Soldiers of Benghazi. 
In 2018, Krasinski began appearing as the title character in the Amazon series Jack Ryan. His work in the show cemented his status as an action star and allowed film executives to consider him for a wider variety of roles. Krasinski has won numerous awards over the years and devotes a great deal of his time to philanthropic efforts. All in all, he is considered to be one of the most likable actors in Hollywood. 
Emily Blunt excels at playing tough characters
On the surface, Emily Blunt could not be more different from her low-key husband. She began acting on stage before transitioning to television and film roles in her homeland of Britain. After achieving modest success across the pond, Blunt began her breakthrough in American films. She experienced great success with her role in The Devil Wears Prada, released in 2006. Her portrayal of a snarky, image-obsessed secretary was her launchpad to fame. 
In 2008, Blunt began dating John Krasinski after being introduced by a mutual friend. They were married two years later, in an extravagant Italian ceremony. The couple went on to welcome two daughters, one born in 2014 and one born in 2016. Over the years, Blunt and Krasinski have worked together on several occasions, always to great critical and fan acclaim. 
Fans don't really want to see Emily Blunt and John Krasinski in the MCU
For years, Marvel fans have been waiting with bated breath to see who would be cast as the next Mr. Fantastic in the latest big-screen incarnation of The Fantastic Four. The beleaguered franchise has been rebooted several times already, but fans are confident that this time, the film could really work — especially with John Krasinski in the role of Mr. Fantastic. Furthermore, many fans have been steadily pushing for his casting, as well as for Emily Blunt to play his on-screen wife, fellow superhero Sue Storm. 
Still, it seems as though some fans are really and truly over the idea. In a recent Reddit thread, the fan-casting of Krasinski and Blunt was discussed, with one fan pointing out that "I'm sick and tired of the John Krasinski and Emily Blunt fan casts." Another one posted that the casting is "so gimmicky and it'd get annoying fast." In fact, no one on the thread seemed down for a Krasinski/Blunt pairing, generally preferring out-of-the-box casting ideas. Whether Marvel Studios listens to the fans for the film's casting, when it finally happens, remains to be seen.