Soccer Star Cristiano Ronaldo Just Wore $825,000 Worth of Jewelry on 1 Hand
Portugal soccer superstar Cristiano Ronaldo is as famous for his lavish lifestyle as he is for his impressive athleticism. With an estimated $450 million net worth and some lifetime endorsement deals that ensure the money will keep flowing for years to come, Ronaldo is among the richest soccer players on the planet.
Never one to hide all that wealth, Ronaldo likes to flaunt his taste for the luxurious. Recently, he wowed fans by wearing $825,000 worth of jewelry on a single hand.
Cristiano Ronaldo's personal life gets a lot of attention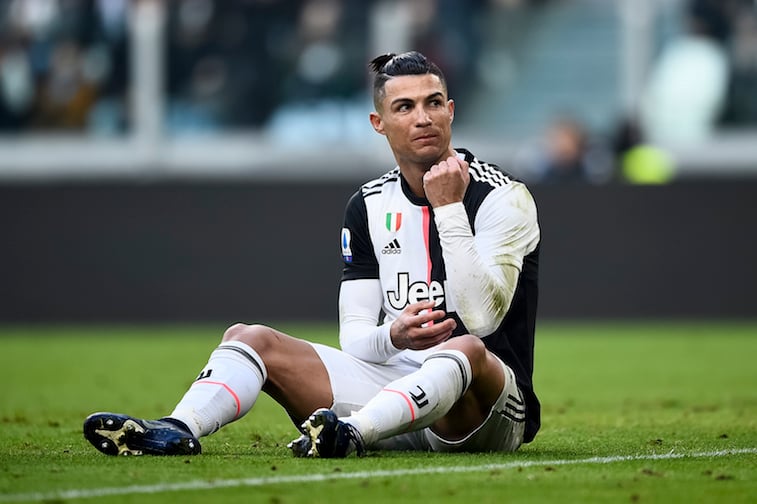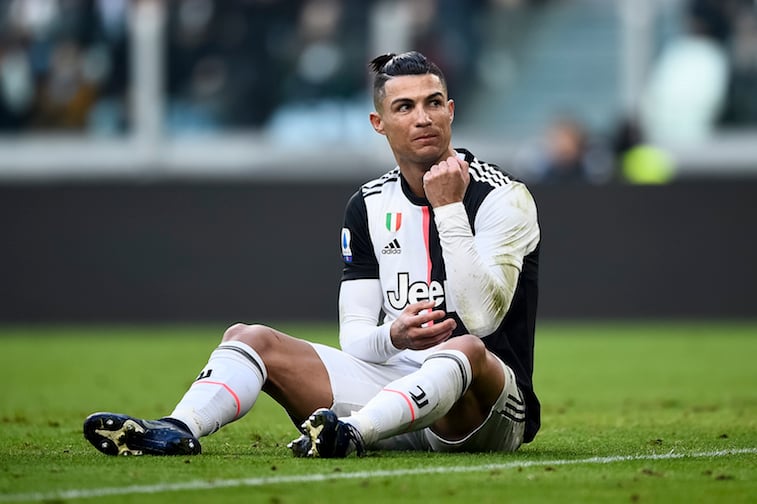 Ronaldo, who is currently 34 years old, has been playing soccer since he was a child. He joined Sporting CP's youth team when he was 12 years old and debuted with Sporting's team in 2002 at the age of 17. He has played with several teams over the years including Manchester United, Real Madrid, and Portugal's National Team.
In addition to his talented displays on the soccer field, Ronaldo has gained a lot of attention for his personal life. With a whirlwind of dating rumors behind him, Ronaldo seems to have settled down with Georgina Rodriguez, a model who has been steadfastly by his side and gave birth to their daughter Alana in 2017.
Interestingly, Ronaldo has three other children. Two were born via surrogate the same year that Alana was born, and one was born in 2010. The oldest child, Cristiano Ronaldo, Jr., is shrouded in mystery. Ronaldo has never revealed who the mother of the child is, and speculation has surrounded the child since birth.
Cristiano Ronaldo is known for his flashy style
In addition to a fascinating family life, Ronaldo is known for his flashy style. In particular, the soccer star has a taste for fancy cars and sparkly watches.
His watch collection includes such jewel-studded pieces like the Rolex Cosmograph Daytona, which has diamonds on the hour markers.
He also has pieces from Tag Heuer and even served as one of their brand ambassadors in 2014. A notable piece from the brand is Ronaldo's Carrera Calibre Heuer 01. The high-tech watch features a transparent dial that offers a view of the internal automatic chronograph.
His car collection is equally expansive. Boasting at least 19 cars worth around $5 million, Ronaldo has multiple Ferraris, a Bugatti, and a Rolls Royce Phantom. Wherever Ronaldo goes, he arrives in style. All of that flash and glitz is part of his public image, a persona that has allowed him to amass one of the top-earning Instagram accounts.
Cristiano Ronaldo turned heads with this pricey watch
At the Dubai International Sports Conference, Ronaldo showed up with his signature style. He turned heads by sporting one of the most expensive watches Rolex has ever made and paired it with two flashy rings on the same hand. All told, Ronaldo's hand was decked out in $824,440 worth of jewels!
The watch is a Rolex GMT Master Ice, and it's valued at $485,350. Simply a stunning visual display, the GMT Master Ice is bedazzled in nearly 30 carats of diamonds that practically cover the entire watch including the face and the band.
The diamonds are set in 18 carat white gold, producing a dazzling bright sparkle that's paired with Rolex's signature attention to flawless function and accuracy. It's a unique and rare timepiece that certainly makes a statement. 
Little is known about the origin of Ronaldo's GMT Master Ice. It could be that he was simply borrowing it for the event, but knowing what we do about his extravagant personal collections, it seems likely that the piece is one of the most recent additions to his growing stash of head-turning watches.