Sofia Vergara Gave 'Modern Family' Costar Ariel Winter the Best Body Image Advice
Sofia Vergara is a celebrity who is known for her comedic ability and acting chops. She appeared in a variety of smaller television roles before getting cast as Gloria in Modern Family, a role that made her an overnight sensation. These days, Vergara is still acting, and also appears as a judge on the popular competition show America's Got Talent.
Vergara has had the chance to mentor several of her young Modern Family co-stars over the years, including Ariel Winter, who has notoriously been targeted by the paparazzi. In a 2017 interview, Winter opened up about her experience growing up in the public eye, and the inspiring advice that Vergara gave her as she entered puberty. 
Sofia Vergara played Gloria in 'Modern Family'
Vergara might be best known for playing Gloria Delgado-Pritchett in Modern Family, but she has actually been in the entertainment business for well over two decades. She first started performing in the '90s, acting in various Spanish-language television shows. She also worked as a model to make ends meet before she moved to the United States in 1998.
In 2009, Vergara was cast as the fiery, funny Gloria in Modern Family, after several years of working in mostly smaller-budget television shows and films. The role was a perfect fit for Vergara, and she quickly earned acclaim as one of the funniest actresses on television.
Over the course of the series run, Vergara was nominated for multiple awards, including five Golden Globe Awards and four Primetime Emmy Awards. She also broke boundaries for Hispanic women in television. Vergara acted on the show until it went off the air in 2020.
Ariel Winter rose to fame on the show 'Modern Family'
Born in 1998, Winter started her career as a child actor. She appeared in a few television commercials and acted in movies like Kiss Kiss Bang Bang, receiving praise for her mature demeanor. In 2009, she was cast in Modern Family as the serious younger sister, Alex Dunphy. Winter was only 11 years old at the time that she began her run on Modern Family, and growing up in the spotlight put a lot of pressure on the young actor.
As she matured, Winter began expressing herself more on social media, rocking dresses that exposed more of her figure — and reminding fans that she's actually very different from the character she played on Modern Family. Winter was occasionally slammed for the controversial outfits and posts, but as she revealed in a 2017 interview, the process of coming to terms with her new figure was a challenge in itself.
What advice did Sofia Vergara give Ariel Winter about body image?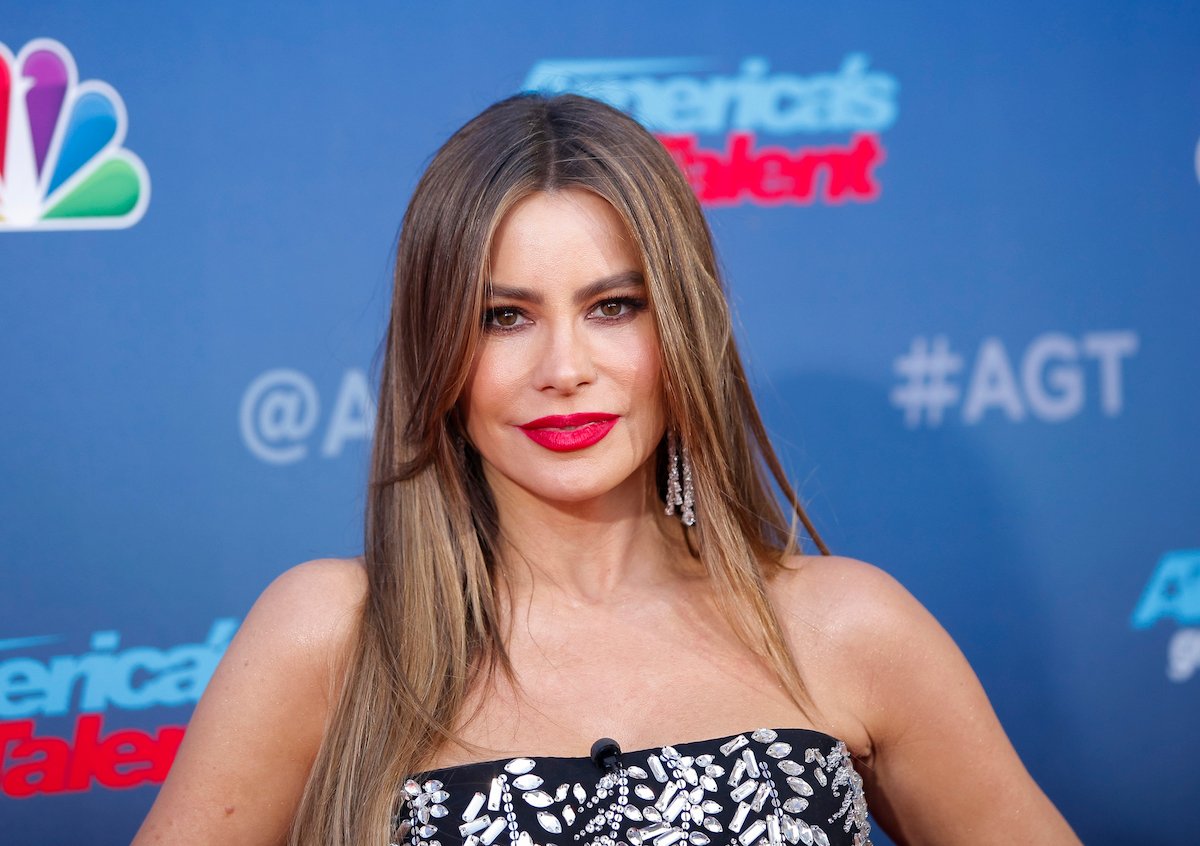 In a 2017 interview with Self, Winter opened up about the changes that her body went through as she started entering puberty. "When I started (Modern Family), I had a completely different body than what happened overnight at 12 years old. I was stick thin, I had no chest, I had no butt—I had nothing. I was totally flat, and I was so sad about it," Winter revealed. "Then automatically, overnight, my body changed drastically. I was a D cup and had a bigger butt, and my waist was expanding. Everything was getting bigger. I automatically got this hate and judgment online."
Winter described how one of her castmates was able to step in and help her navigate the challenges of dressing her new figure. Winter stated: "I had a great role model in Sofia (Vergara) growing up, with her being a curvy woman that was super proud of who she was and what she looked like. She could see that I was struggling a little bit with how to deal with my body, and was always trying to give me advice, like, 'Here are some brands that would look good on our body type,' or 'Wear whatever you want, and feel good about yourself.'"
RELATED: How Much Money is Ariel Winter Paid for 'Modern Family'?